Lady A Announce New Album, 'What A Song Can Do,' Release First Single
'What A Song Can Do' is out October 22.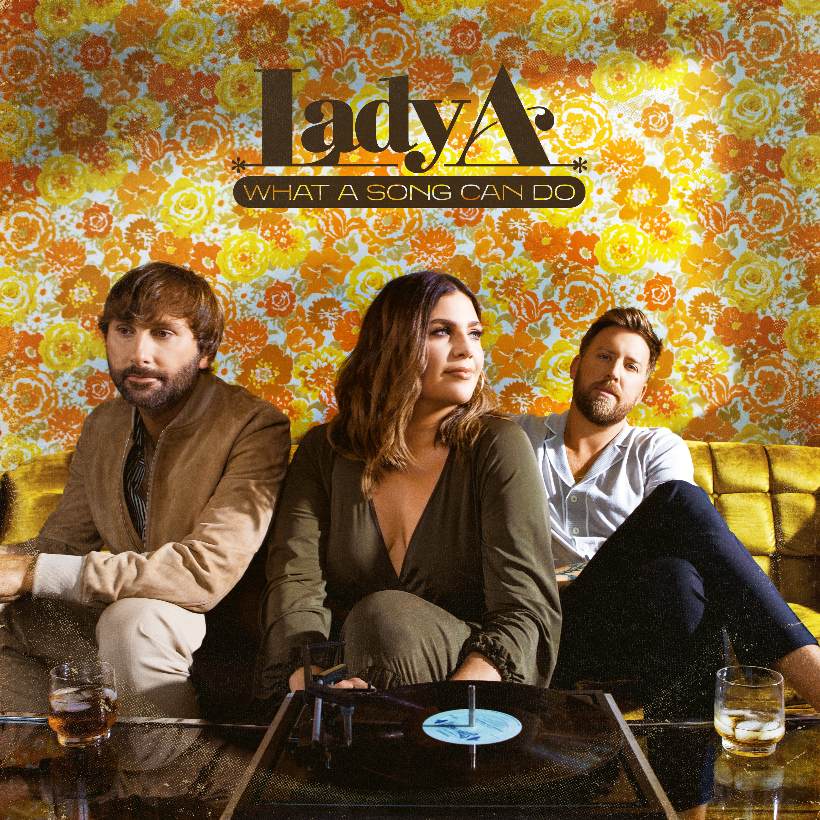 Multi-platinum band Lady A continue to emerge with a new refined vision, as they share details behind the full release of their eighth studio album, What A Song Can Do (BMLG Records), out October 22.
Working again with producer Dann Huff, the 14 tracks reinvigorate the band's signature sound – a captivating fusion of rootsy pop and electrifying harmony that has dominated charts for more than a decade. What A Song Can Do is a love letter to fans – steeped in music's power to get us through, as their new album feels like a reawakening, and to Dave Haywood, Charles Kelley and Hillary Scott, the road ahead looks better than ever.
Lady A - Where Would I Be (Lyric Video)
"We've rediscovered our purpose, and it's to entertain and spread a positive message – I really truly believe that," Charles Kelley said. "I want our legacy to be songs that make people feel good. But, I also think there's more to our story that hasn't been written yet."
The band began a 34-city trek that launched July 29 in Uncasville, CT with special guests Carly Pearce, Niko Moon, and Tenille Arts. A portion of the ticket sales will go towards LadyAID, the group's philanthropic fund which supports initiatives around the world ranging from helping vulnerable children, societal and cultural issues, as well as natural disaster aid and recovery.
What A Song Can Do Tracklist:
1. "Talk Of This Town" | Dave Haywood, Charles Kelley, Hillary Scott, Nicolle Galyon, Jordan Reynolds
2. "What A Song Can Do" | Charles Kelley, Sam Ellis, Ryan Hurd, Laura Veltz
3. "Like A Lady" | Hillary Scott, Dave Barnes, Michelle Buzz, Martin Johnson, Brandon Paddock
4. "Things He Handed Down" | Charles Kelley, Julian Bunetta, Jesse Frasure, Thomas Rhett
5. "Fire" | Dave Haywood, Charles Kelley, Hillary Scott, Justin Ebach
6. "Chance Of Rain" | Dave Haywood, Charles Kelley, Topher Brown, Justin Ebach
7. "Worship What I Hate" | Dave Haywood, Hillary Scott, Natalie Hemby, Amy Wadge
8. "Where Would I Be" | David Garcia, Natalie Hemby, Jordan Terry Minton
9. "Friends Don't Let Friends" (featuring Carly Pearce, Thomas Rhett, Darius Rucker) | Charles Kelley, Julian Bunetta, Ashley Gorley, Thomas Rhett
10. "In Waves" | Charles Kelley, Joey Hendricks, Alysa Vanderheym, Michael Whitworth
11. "You Keep Thinking That" | Charles Kelley, Dave Cohen, Chris Gelbuda, Steven Lee Olsen
12. "Be That For You" | Dave Haywood, Charles Kelley, Corey Crowder
13. "Workin' On This Love" | Dave Haywood
14. "Swore I Was Leaving" | Dave Haywood, Charles Kelley, Hillary Scott, Jordan Reynolds, Parker Welling