Lady Gaga And Tony Bennett Share Tearful 'Love For Sale' Behind-The-Scenes Video
The visual comes on the heels of the duo's recently released collaborative album 'Love For Sale.'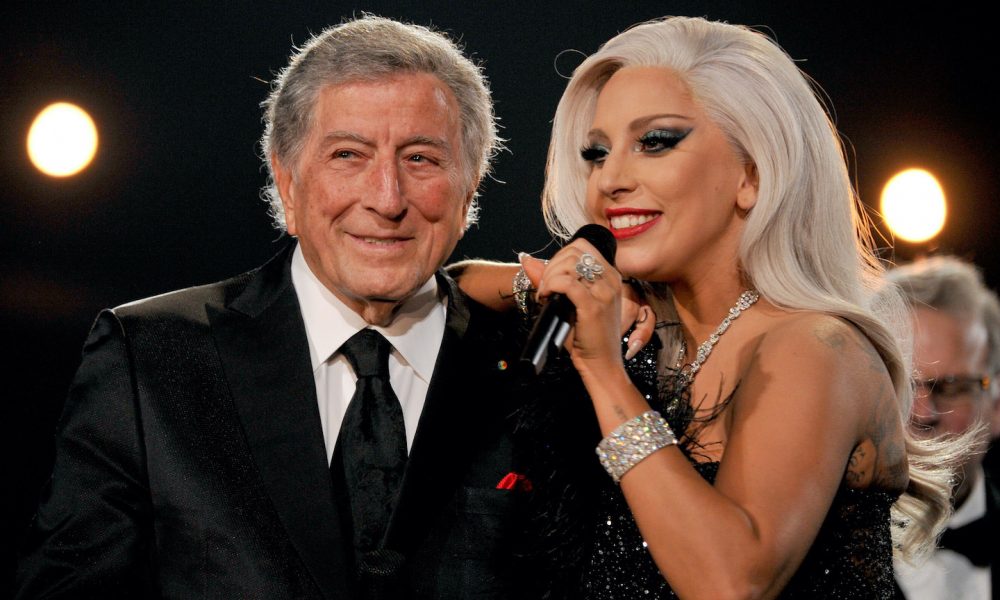 Lady Gaga and Tony Bennett have shared a special behind-the-scenes moment from the creation of their recently released collaborative album Love For Sale. In the visual, Bennett sits Gaga down for an art session where he sketches a photo of her.
The video features audio of the album track "I Concentrate On You," fitting for their shared activity. Donned in an elegant black dress studded with flashy stones, Gaga poses as Bennett puts pencil to paper. When the photo is complete, he flips the sketchpad around for her to see.
"It's beautiful, it's so beautiful. It makes me cry," she says.
Tony Bennett, Lady Gaga - I Concentrate On You
It's a tearful moment for Gaga as she kneels in front of her collaborator. Bennett recently announced that he will no longer be a touring musician, at the direction of his medical team following a diagnosis with Alzheimer's Disease. His final public performance was held at Radio City Music Hall on his 95th birthday alongside Gaga for One Last Time: An Evening With Tony Bennett and Lady Gaga. The show will air in a special on CBS on Sunday, November 28.
Love For Sale was released on Friday featuring the previously shared singles "Love For Sale" and "I Get A Kick Out Of You" in addition to 10 new tracks. The drawing from the sketch session is featured on the cover of the album with Bennett showing off the sketch pad as Gaga looks into the camera.
Love For Sale is the second collaborative album from Gaga and Bennett who previously joined forces on 2014's Cheek to Cheek. It is unclear whether the duo will have a chance to collaborate again on a fully formed project in the future –– but their creative partnership has sparked a strong love for releasing jazz music in Gaga.