Liam Payne And Dixie D'Amelio Share Playful Video For 'Naughty List'
The holiday duet has been a global favorite on Spotify since its release, with over 10 million streams.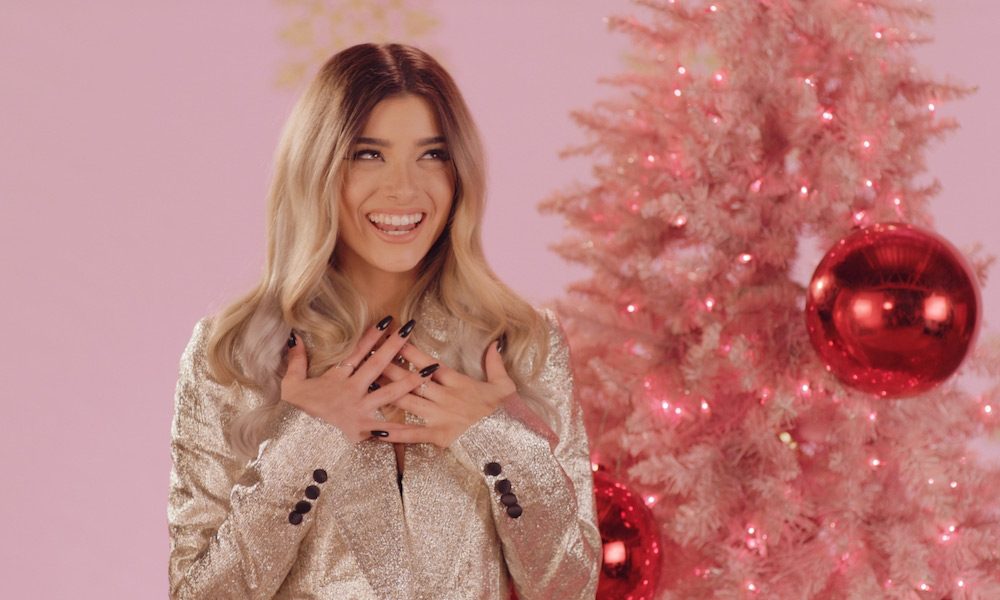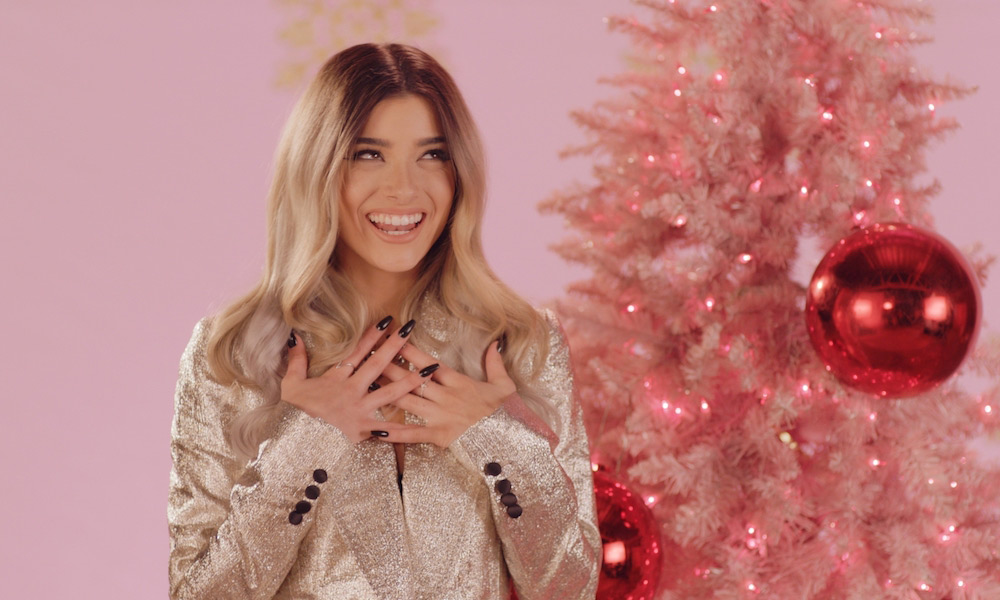 Following the release of their cheeky holiday single, "Naughty List," Liam Payne and TikTok star Dixie D'Amelio premiered a playfully festive companion video. As Christmas approaches, the yuletide track has been picking up steam around the globe, and currently boasts over 10 million streams on Spotify.
Ahead of the video's premiere, Payne and D'Amelio chatted live with fans from their respective homes in London and Los Angeles. "This is a covid music video," explained Payne, who shot his portion of "Naughty List" in front of a green screen in London. "I tried to make it fun and light."
"I thought it was really fun. I kind of liked how it all came together…it didn't look like it was filmed in two separate places," added D'Amelio.
When asked who would be on their personal naughty lists, Payne joked that his former One Direction bandmate, Niall Horan, would definitely be on his. D'Amelio took a more sincere approach, answering, "I want to put everyone on the nice list…because it's been a rough year for everyone."
Payne also added that this would be a rare holiday in which he'd be home, amid the pandemic. "I always end up working around Christmas, and I…almost skip over it all the time, which is kind of difficult."
Directed by Isaac Rentz and filmed on either side of the Atlantic, "Naughty List" features Liam, Dixie, and a handful of friends getting into the holiday spirit as they pose in a tinsel-adorned photo booth, decorate a Christmas tree, and sing in a life-sized snow globe.
Liam Payne, Dixie D'Amelio - Naughty List
"Naughty List" marks Payne's second Christmas song as a solo artist, following 2019's "All I Want (For Christmas)," which appeared on his debut album, LP1. The best-selling title also included hits "Strip That Down," "Polaroid," and "Familiar."
For viral sensation and singer D'Amelio, who rose to fame on TikTok, the collaboration marks her second single, following "Be Happy."
Listen to "Naughty List" here.