Life Is Beautiful 2019, Sunday Recap: Lewis Capaldi, Carly Rae Jepsen, Post Malone
The Life Is Beautiful 2019 Festival went out with a bang, featuring stunning performances by Carly Rae Jepsen, Lewis Capaldi, Post Malone and more.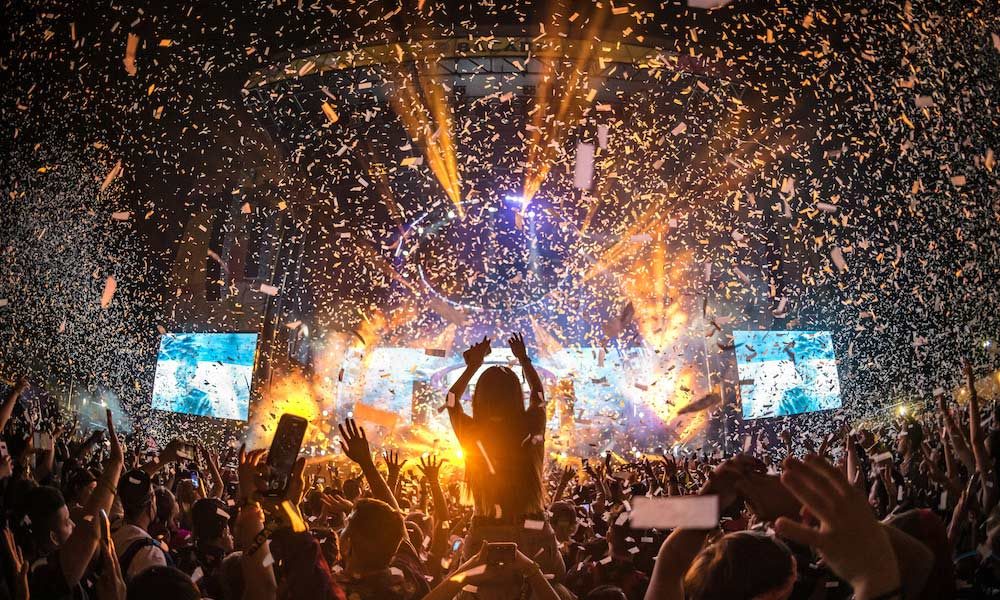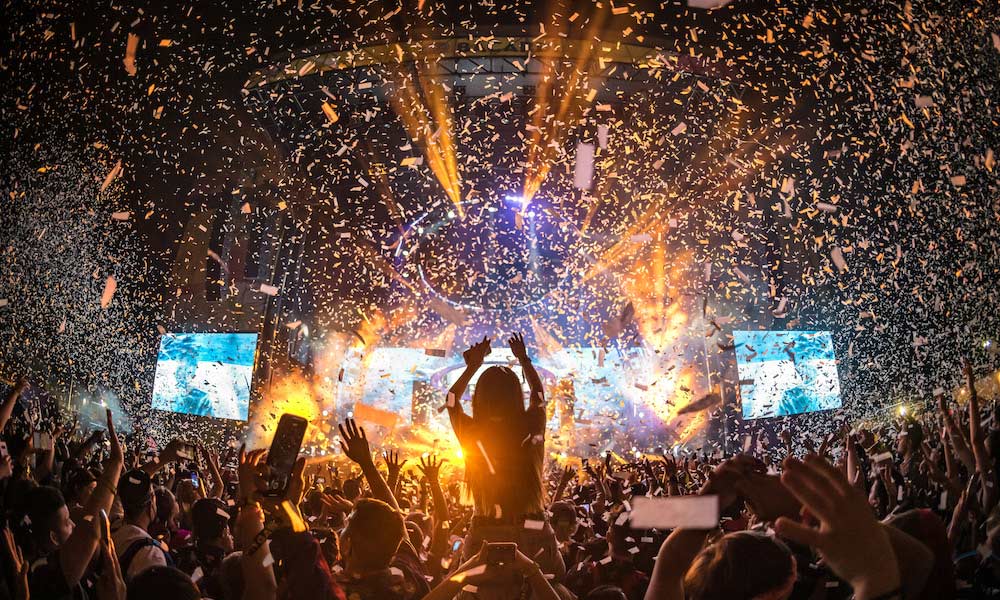 The sun was out in full force on the final day of the Life Is Beautiful 2019 festival, but then again so were the attendances, dressed in their Sunday best of glitter, leather, mesh and all the rest.
The Life Is Beautiful festival is less of an escape from reality and more an enhancement of it. Where entertainment, artistry and activism meet. It's also a platform to discover new artists and a springboard for those on the precipice of fame. Last year, Lizzo was a relatively unknown talent but blew everyone away at the festival, now she has the No.1 song in the country. The same could be said for many of yesterday's performers, including one self-effacing Scottish singer…
Lewis Capaldi
If you don't know this Scottish singer-songwriter, you will soon enough. Lewis Capaldi sold out his UK arena tour in 10 minutes, but at the Life Is Beautiful festival, he was still a newcomer. That's all about the change. His breakout single, 'Someone You Loved', recently cracked the Top 10 on the Billboard Hot 100 in the US and while most of his music is characterized by aching ballads, the 22-year-old is effortlessly hilarious.
"I'm sure there are a lot of people here who have no f__king clue who I am, so to those people I will ask you one question, 'Do you like rock'n'roll?'" asked Capaldi as the crowd cheered in affirmation. "Well then you are not going to f__king enjoy this; this is not the show for you. You should probably leave. If you're already not too sure about this, it doesn't get any better."
He then played a number of his smash hits off his debut album, Divinely Uninspired To A Hellish Extent including 'Hold Me While You Wait', 'Bruises', 'Hollywood' and his recently minted Top 10 hit.
"If you enjoyed this set, tell anyone you've ever met about it," said Capaldi. "And if you didn't, keep it to your f__king self."
Toto
One of the most veteran talents on the Life Is Beautiful bill was none other than soft-rock legends Toto, who's biggest hit 'Africa' was released before most of the attendees were born. But the song and the band have been embraced by a new generation, as thousands sang along to the 80s synth-pop hit, which has become the new 'Don't Stop Believing' of sing-alongs. The LA outfit also covered the George Harrison classic, 'While My Guitar Gently Weeps', as the crowd swayed along.
Polo & Pan
Another newcomer to the Life Is Beautiful festival was French electro-pop duo Polo & Pan. Their immersive live show was one of the highlights of the weekend, a surprising mix of traditional instrumentation meets the French touch and stunning animated visuals. As the duo Paul Armand-Delille and Alexandre Grynszpan told uDiscover Music in an exclusive interview, their intention is to take their audience on a journey. Whether that's through the jungles of the Amazon with tribal rhythms on 'Genghis' or the beach in Rio with the smooth bossa nova of 'Canopée'. Their music is both instantly engaging and hard to define, similar to the Life Is beautiful festival itself.
Hot Chip
One of Britain's greatest art-pop exports, Hot Chip brought their brand of enigmatic dance music to downtown Las Vegas, performing a mix of new and old favourites. With 20 years under their belts, they still sound like the freshest act out there. Along with their classic floor-fillers, 'Over and Over', 'I Feel Better' and 'Ready For The Floor', they also played cuts off their new album, A Bath Full of Ecstasy, including 'Hungry Child', 'Melody Of Love' and an explosive cover of 'Sabotage' by the Beastie Boys.
Carly Rae Jepsen
After making a surprise appearance during Gryffin's set to perform their collaborative track 'OMG' on Friday, Canadian pop treasure Carly Rae Jepsen brought out all the stops for her headlining set Sunday night. A diva in-the-making, Jepsen had multiple costume changes and a giant disco ball reflecting upon her as she played all of her top hits including 'Run Away With Me' and 'E•MO•TION', off the album of the same name, along with songs off her new album Dedicated,  including 'Julien' and 'Now That I Found You'. But not to worry, her career-making hit 'Call Me Maybe' definitively made an appearance.
Vampire Weekend
In addition to emerging artists getting new exposure, the Life Is Beautiful festival also saw the return of many beloved acts back from hiatus. Vampire Weekend brought their 'Father Of The Bride' tour to the Downtown Stage, mixing in nostalgic cuts 'A-Punk' and 'Walcott' with new classics like 'This Life' and 'Harmony Hall', as a giant Earth spun behind them, a fitting metaphor for their global pop leanings.
Phantogram
Another mid-aughts outfit played last night, electro-pop duo Phantogram lit up the Huntridge Stage. Their dark, dystopian pop was further heightened by stage smoke clouds and helicopters flying overhead. "You can't top the energy level of the fans at festivals," singer Sarah Barthel told uDiscover ahead of their Life Is Beautiful performance. The pair unleashed their new singles, 'Mister Impossible' and 'Into Happiness' along with their bombastic hit, 'You Don't Get Me High Anymore' and addictive 'Don't Move'.
Post Malone
Is Post Malone a rock star? His show and presentation abundantly make it clear that the rapper-crooner is the new rock icon for this generation. As thousands rushed over to the Downtown Stage, it was clear, this was the set the whole festival was leading up to. Pyrotechnics aside, Malone's production is sparse compared to the cavalcade of backup dancers and other flair most pop stars of his stature employ, but Malone's only set dressing is his undeniable charisma. For a record that only came out a few weeks ago, the entire crowd knew every word to Hollywood's Bleeding, Malone's No.1 album. Just as the new record showcases his musical range, so did his setlist, from the retro-pop of 'Allergic' to Ozzy Osbourne (virtually) assisted- 'Take What You Want', and his dreamy acoustic version of 'Stay'. Malone gave the crowd exactly what they wanted and more, mixing in fan favourites 'Wow', 'Better Now' and 'Psycho', before smashing his guitar and making history.
Looking for more? Check out our recap of day one and day two of the Life Is Beautiful Festival.
Format:
UK English