LILHUDDY Shares Highly Anticipated Debut Album 'Teenage Heartbreak'
The album arrives with a music video for the single 'Partycrasher.'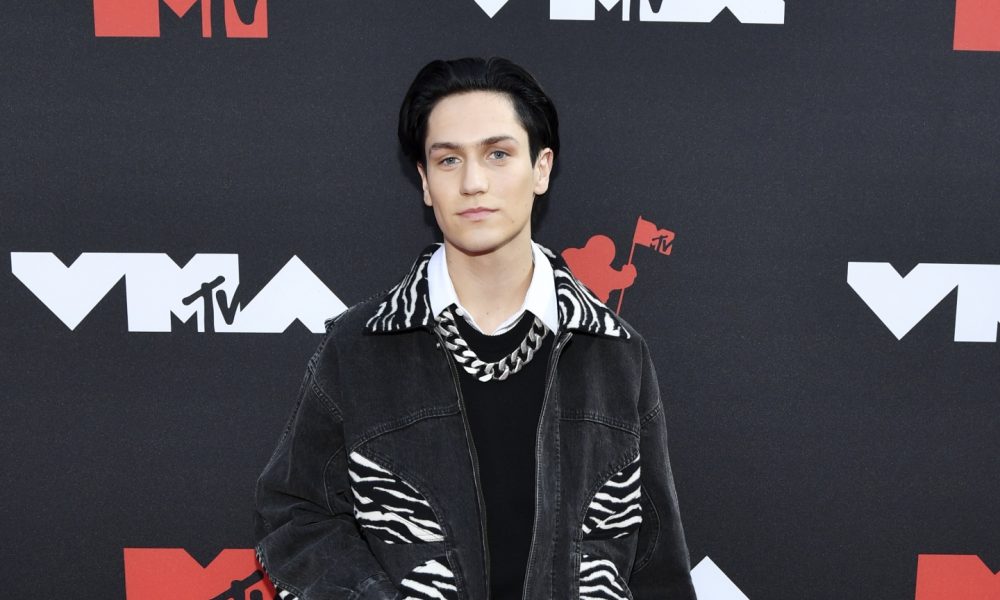 19-year-old social media influencer turned musician LILHUDDY has released his highly anticipated debut album Teenage Heartbreak via Geffen Records. Still in the early stages of his career, the young singer has received co-signs from some of the most notable figures in rock and alternative music including Blink-182's Travis Barker, the unofficial father of the pop-punk revival.
Teenage Heartbreak clocks in at just over 33 minutes in length across 11 songs. The album only features a few guests – Iann Dior, Tyson Ritter, and Barker himself– and they all appear on the same track, "Don't Freak Out."
The album arrives today alongside the music video for its latest single "Partycrasher" which was produced by Barker and Andrew Goldstein. The chaotic visual, directed by Mooch, follows LILHUDDY through a crazy night at a house party.
The track marks the fifth single from Teenage Heartbreak. HUDDY has referred to the track as his favorite from the project. "So I wrote this song because I felt like there needed to be some sort of angsty anthem in my album,'" HUDDY told Genius. "I wanted to give an element of both fun and love at the same time, so when I say the word 'partycrasher,' I'm not actually crashing a party, I'm crashing into a girl's life. And so that's my way of, like, I'm not sorry that I crashed your party, I crashed your world and I'm in your life now, so deal with it."
HUDDY's rise has been quick, with his music career launching earlier this year via singles "21st Century Vampire," "The Eulogy of You and Me," "America's Sweetheart," and "Don't Freak Out." The young star rose to fame through the viral video app TikTok where he boasts 32.1 million followers and has amassed over 1.6 billion likes from a dedicated audience of viewers.
Steam or purchase LILHUDDY's debut album Teenage Heartbreak.