Willow Smith Drops Lives Performance Video Of 'Lipstick' Featuring Travis Barker
The single is taken from Willow's new album 'Lately I Feel Everything.'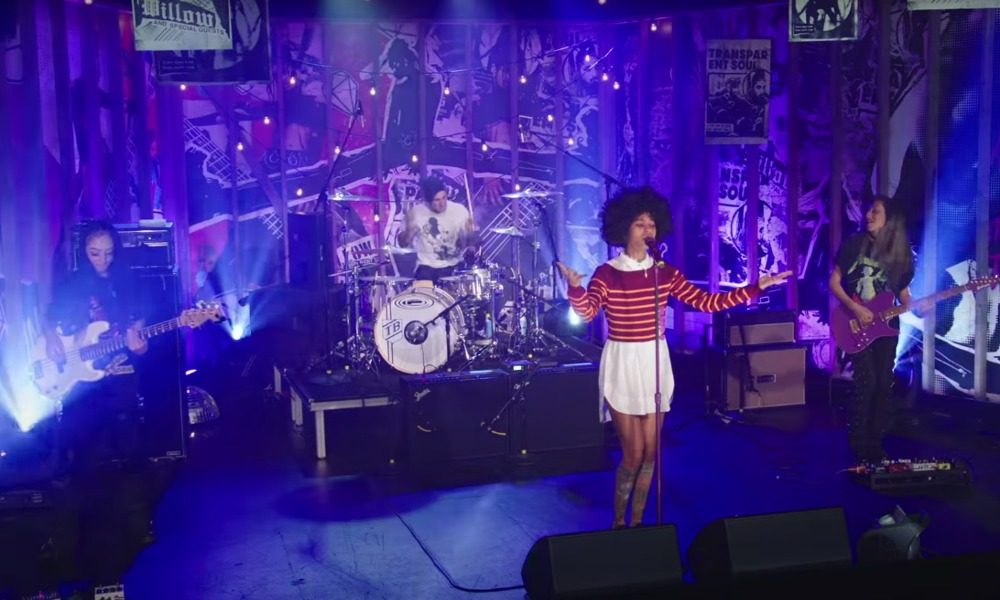 WILLOW has released a live video for her song "Lipstick," off her new pop-punk-inspired album lately I feel EVERYTHING. The performance features legendary drummer Travis Barker accompanying her.
"lately I feel EVERYTHING is a musical expression of trying to perceive both joy and pain through an equally compassionate and playful lens," says WILLOW. Of the 11 tracks on the album, WILLOW had previously released "Lipstick," and the the explosive first single "t r a n s p a r e n t s o u l feat. Travis Barker." In the month since its release, "t r a n s p a r e n t s o u l feat. Travis Barker" has amassed 36 million streams and became WILLOW's first Hot 100 entry. The song, currently No.18 on the Alternative Chart was the No.1 most added single at Alternative Radio last week and the No.2 greatest gainer, jumping up eight spots. Today, WILLOW released a visualizer for the pop-punk anthem, "G R O W – WILLOW, Avril Lavigne feat. Travis Barker."
WILLOW - Lipstick (Performance Video)
All songs on lately I feel EVERYTHING, were written by WILLOW with production and co-writing on select tracks from her longtime collaborator Tyler Cole. The album was recorded in Los Angeles at Conway Studios with additional drums by Matt Chamberlain. WILLOW plays guitar throughout.
On the record, WILLOW channels the pop-punk and emo heroes she adored as a teenager, like Avril Lavigne, My Chemical Romance and Paramore. "I thought this was a really dope outlet for a new energy I wanted to bring to my music," she says.
It was also recently announced that WILLOW will be joining Billie Eilish on her Happier Than Ever tour. WILLOW will be joining Billie in the United States in February, before Duckwrth tag-teams in for the March dates. Jessie Reyez will join for a California show and some concerts in the UK, while Arlo Parks and Girl in Red will join her for one London date each.