Listen To 'Father And Son' From 2013 Tour By Mark Knopfler And His Band
The track was an instrumental from Knopfler's 1984 soundtrack for the film 'Cal.'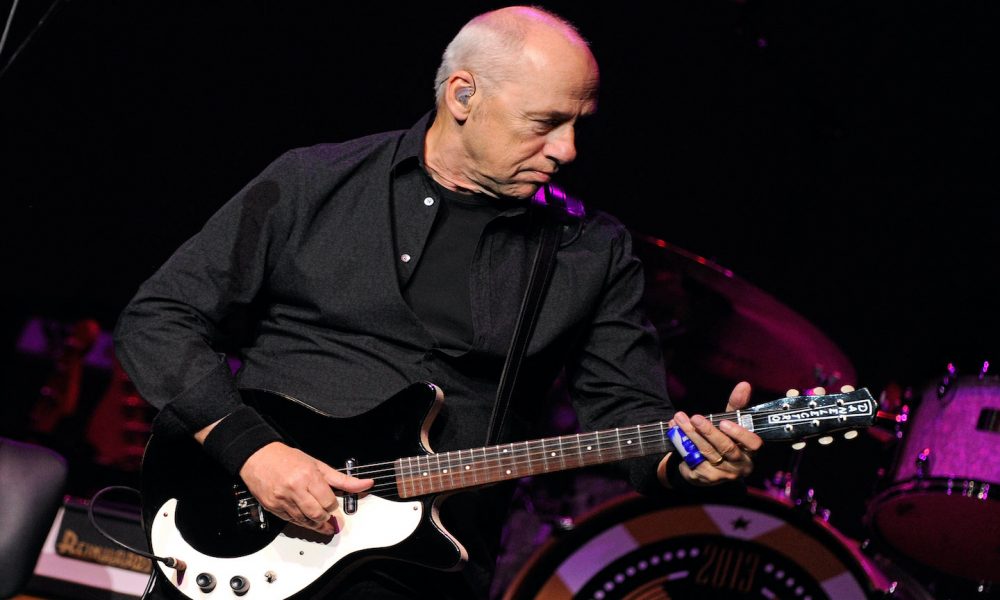 Mark Knopfler's official YouTube channel has posted his version with his band of "Father and Son," as performed on the Privateering tour in 2013. The performance has never been on an official, regular album release, but can be purchased digitally, in 320kpbs MP3 format, from the choice of live recordings from that tour, on Knopfler's website.
This version of the Celtic-flavored instrumental is taken from the show at London's Royal Albert Hall on May 27, 2013. The concert on the UK leg of the itinerary was the first of no fewer than six nights at the hallowed venue.
Mark Knopfler - Father And Son (Live, Privateering Tour 2013)
Knopfler had released the Privateering album that gave the tour its name in September 2012, but "Father and Son" was a track from his 1984 soundtrack for the film Cal. The Albert Hall show featured Ruth Moody's vocals on both "Dug Up A Diamond" and "Seattle" as well as songs from the new album of the time including the title track and "I Used To Could." Knopfler and the band also delivered the Dire Straits classics "Romeo and Juliet," "Sultans of Swing," and "Telegraph Road."
The newly-remastered edition of Dire Straits' first greatest his collection, Money For Nothing, was released last Friday (17) by UMC/EMI. It's available in digital and double vinyl formats in the UK and internationally, with released in the US to follow in early 2023.
The collection includes the live remix of "Telegraph Road" that was only available on the album's original CD format, plus a previously unreleased alternative live version of "Portobello Belle." Money For Nothing has been pressed over four sides, for the first time, on 180 gram vinyl with its original artwork.
Released in 1988, the album spent its first three weeks on the UK chart at No.1, amassing 13 weeks in the Top 10 and 70 weeks on the survey in total. It made its last appearance to date on the Top 100 in 1996.
Buy or stream the remastered Money For Nothing.