Listen To Logic's New Album 'Vinyl Days'
The arrival of 'Vinyl Days' precedes the forthcoming Vinyl Verse Tour 2022 this summer.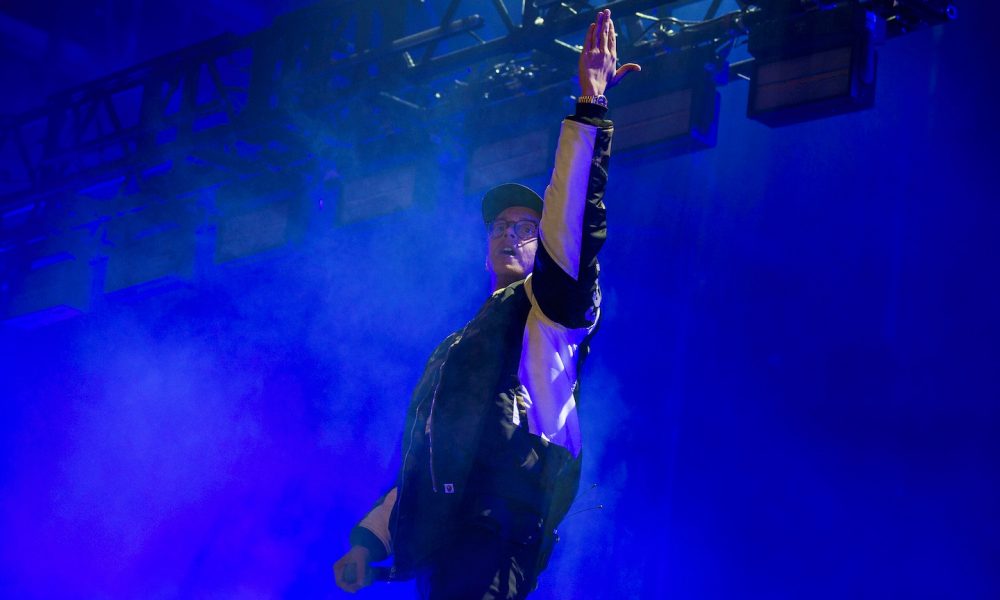 Grammy-nominated, multi-platinum artist Logic has released Vinyl Days via Def Jam Recordings. Vinyl Days, the eighth studio album from Logic and one of the most highly anticipated new albums of 2022, is his first official album since No Pressure (July 2020).
In the run-up to the release of Vinyl Days, seven of the album's tracks hit the streets in advance, starting in April with the "Decades" single and "Tetris" single and video; followed in May by "Therapy Music" featuring Russ, the title tune "Vinyl Days" featuring DJ Premier, "Orville" featuring Like, Blu & Exile, "Bleed It," and most recently "Breath Control" featuring Wiz Khalifa.
The arrival of Vinyl Days precedes the coming of the Vinyl Verse Tour 2022 this summer, co-headlined by Logic and Wiz Khalifa, produced by Live Nation, featuring special guests DJ DRAMA, C Dot Castro, and Fedd the God. The 28-city tour will kick off July 27 at FivePoint Amphitheatre in Irvine, CA.
There will be stops across the U.S. in Houston, Atlanta, Brooklyn, and more before wrapping up on September 2 at Hollywood Casino Amphitheatre in St. Louis. The Vinyl Verse Tour 2022 is Logic's first major road trip since his 26-city North American Confessions of a Dangerous Mind Tour in October-November 2019.
The recent string of singles from Vinyl Days mark the first new music from Logic since his five-week campaign of Friday advance track releases in early summer 2021—including "Intro," "Vaccine," "Get Up," "My Way," and "Call Me"—that led up to the July 30 release of Bobby Tarantino 3.
The mixtape album hit the platforms five years to the month after the 2016 appearance of the original RIAA gold Bobby Tarantino mixtape, which rose to No.2 on the Billboard Top Rap Albums chart and No.2 on the Top R&B/Hip-Hop Albums chart. It included "Flexicution," Logic's first RIAA platinum Hot 100 and R&B/Hip-Hop crossover hit single and video as a Def Jam artist.