Logic Recruits Wiz Khalifa For 'Breath Control'
'Vinyl Days' is out June 17 via Def Jam Recordings.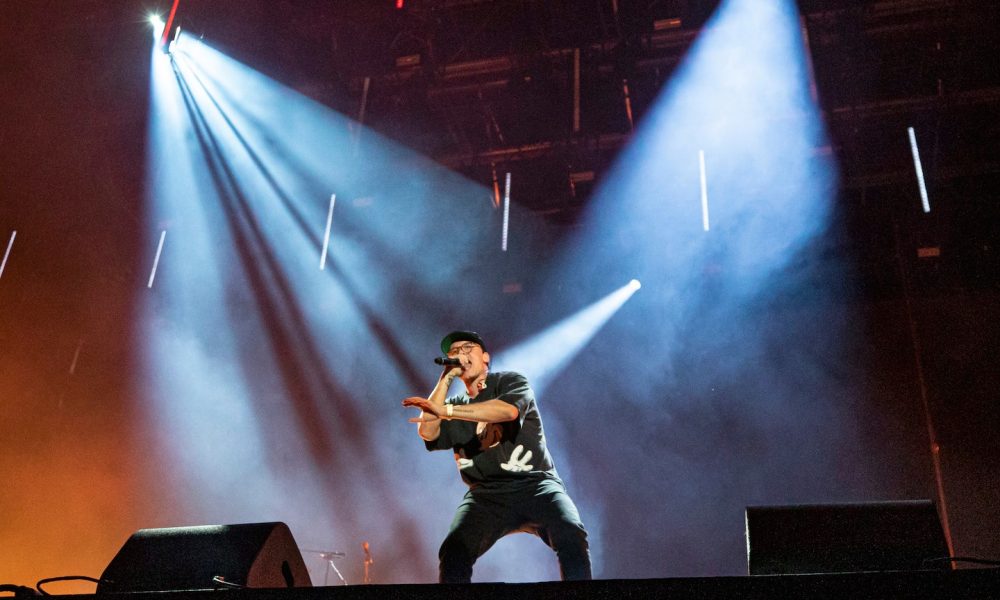 Logic has released the last pre-album single from his forthcoming project, Vinyl Days, which is titled "Breath Control" and features Wiz Khalifa. Additionally, Logic has unveiled the tracklist for the sprawling 30-song album, which features Action Bronson, Russ, RZA, The Game, and more.
On the track, Logic spits, "Tell me who really want it/ Everything that they talking about, I already done it/ Don't f__k with they narrative and how they spun it/ Like Clive Campbell, I'ma set an example/ My flow ample over this sample/ Leave the beat trampled, never one to ramble."
Logic - Breath Control (Audio) ft. Wiz Khalifa
Last week, Logic released another Vinyl Days single, "Bleed It." On the track, Logic showcases his classic lyrical ability on the emotionally intense track, rapping, "Back chillin' with my mom watching Ten Commandments/ Got a bottle in her hand and I'm facin' abandonment/ Social services f____n' up my vibe/ Smile for the worker, but I'm dyin' on the inside/ Haha, haha, everything's fine/ Sometimes I feel like I'm losing my mind."
Two weeks ago, Logic dropped "Orville," which features Like, alongside LA rap duo Blu & Exile. On the track, Logic spits, "Ayo, what's the deal? Mind too active, can't sit still/ I kinda feel like I just took a limitless pill/ I'm Captain Mercer on the beat, watch me murder the Krill/ That's a sci-fi reference, nerd s__t my preference."
Three weeks ago, Logic shared a smooth single called "Vinyl Days," on which he's assisted by DJ Premier. On the album track he spits, "I'm barbecue grillin' these rappers in Croc sandals/ Got money to cop Lambos but I'd rather chop samples/ I'm goin' Super Saiyan, just to represent the family/ I think that's why the haters can't stand me/ I'm not the socialite type but my vocals quite right/ I'm still spittin' raps like it's Open Mic night."