Logic Recruits DJ Premier For Smooth New Single 'Vinyl Days'
The track follows previous singles 'Tetris' and 'Decades'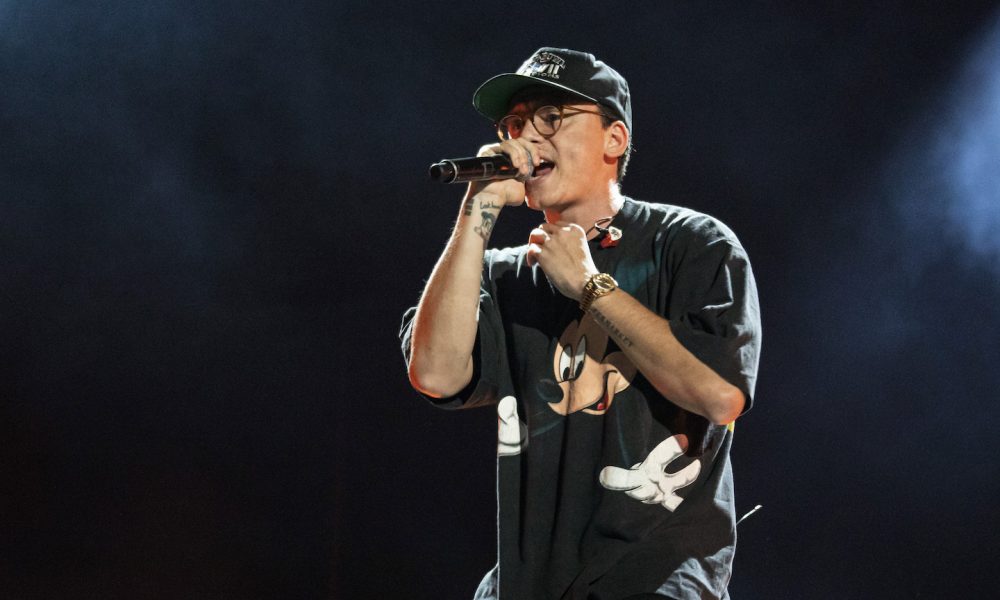 Logic has shared a smooth new single called "Vinyl Days," on which he's assisted by DJ Premier.
The new release is the title track from the returning rapper's upcoming new project, which will arrive next month (June 17).
"I'm barbecue grillin' these rappers in Croc sandals/Got money to cop Lambos but I'd rather chop samples," Logic raps at one point. "I'm goin' Super Saiyan, just to represent the family/I think that's why the haters can't stand me/I'm not the socialite type but my vocals quite right/I'm still spittin' raps like it's Open Mic night."
Logic - Vinyl Days (Audio) ft. DJ Premier
Vinyl Days will be the star's first album release since coming back from retirement last year. In 2020, the rapper had announced that No Pressure would be his final record but made his return in July 2021. This January, he confirmed that a new album was underway and has since released singles including "Tetris," "Decades," and "Therapy Music."
On Twitter earlier this week (May 18), Logic told fans to expect a lot more music on the way in the run-up to the release of Vinyl Days. "I'm dropping a single every week until "Vinyl Days" the album releases on June 17th," he tweeted.
Just over a month after the release of the new album, Logic will head out on a new North American tour with Wiz Khalifa, called the Vinyl Verse Tour. The run of dates will kick off in Irvine, CA on July 27 and run until September 2, when it wraps up in St. Louis, MO.
Last July, the musician released the mixtape Bobby Tarantino III, five years after the original Bobby Tarantino mix was shared. The 2016 record rose to No.2 on the Billboard Top Rap Albums chart and No.2 on the Top R&B/Hip-Hop Albums chart. It included "Flexicution," Logic's first RIAA platinum Hot 100, and R&B/Hip-Hop cross­over hit single and video as a Def Jam artist.