Logic Recruits Russ For New Single 'Therapy Music'
The track follows two new singles, 'Decades' and 'Tetris.'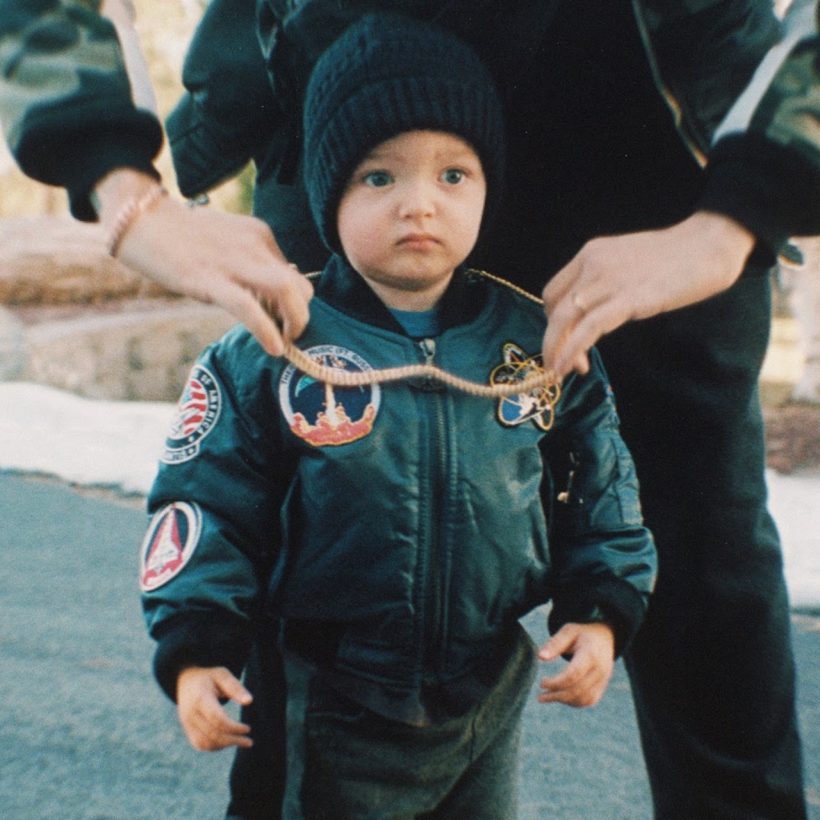 Logic has recruited Russ for a thrilling new single, "Therapy Music." The introspective track looks at the way ego fuels society, and both artists try their best to subvert that feeling.
On the track, Logic spits, "I keep my ego in check, just me and this instrumental pumpin' through this cassette deck/ Money don't represent my rank/ Yeah, Logic rose from jack but even the Titanic sank/ I seen cats with egos bigger than cruise ships lose it/ Gain power and abuse it."
Logic - Therapy Music (Audio) ft. Russ
The track follows a double helping of new music Logic released last month, with new single "Decades" and "Tetris," which came alongside a music video.
The back-to-back release of "Decades" and "Tetris" coincided with the announcement that Logic and Wiz Khalifa will co-headline their Vinyl Verse Tour 2022 this summer, produced by Live Nation, feat­uring special guests DJ DRAMA, C Dot Castro, and Fedd the God.
The 28-city Vinyl Verse Tour 2022, Logic's first major road trip since his 26-city Confessions of a Dangerous Mind Tour of North America in October-November 2019, kicks off July 27 at FivePoint Amphitheatre in Irvine, CA. There will be stops across the U.S. in Houston, Atlanta, Brooklyn, and more before wrapping up on September 2nd at Hollywood Casino Amphitheatre in St. Louis.
"Therapy Music," "Decades," and "Tetris" mark Logic's first new music since the five-week campaign of Friday advance track releases in early summer 2021 – including "Intro," "Vaccine," "Get Up," "My Way," and "Call Me" – that led up to the July 30th release of Bobby Tarantino 3.
The album hit the platforms five years to the month after the 2016 appearance of the original RIAA gold Bobby Tarantino mixtape, which rose to No.2 on the Billboard Top Rap Albums chart and No.2 on the Top R&B/Hip-Hop Albums chart. It included "Flexicution," Logic's first RIAA platinum Hot 100 and R&B/Hip-Hop cross­over hit single and video as a Def Jam artist.