London To Host One-Day Festival For Jazz Great John Coltrane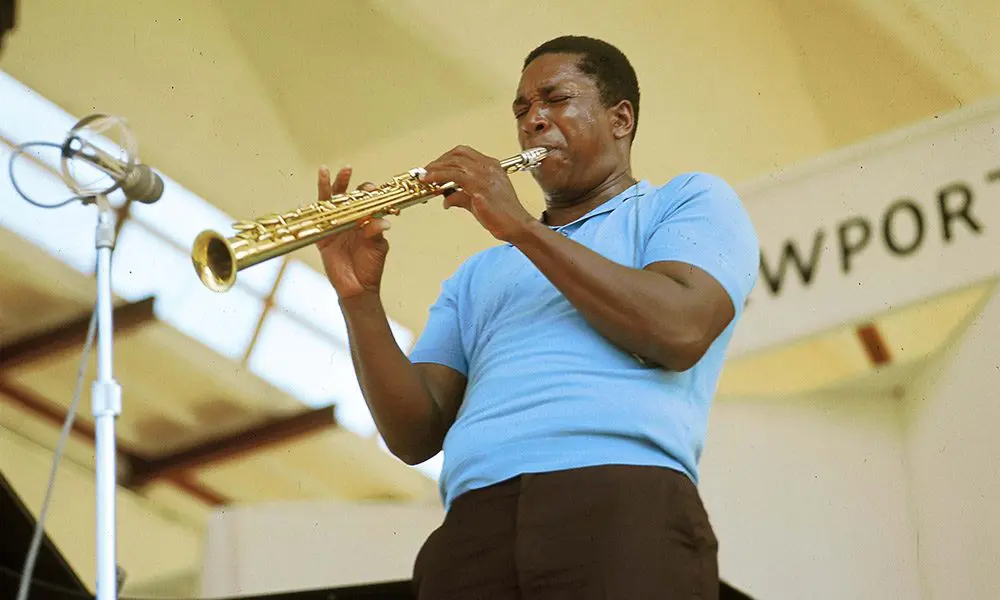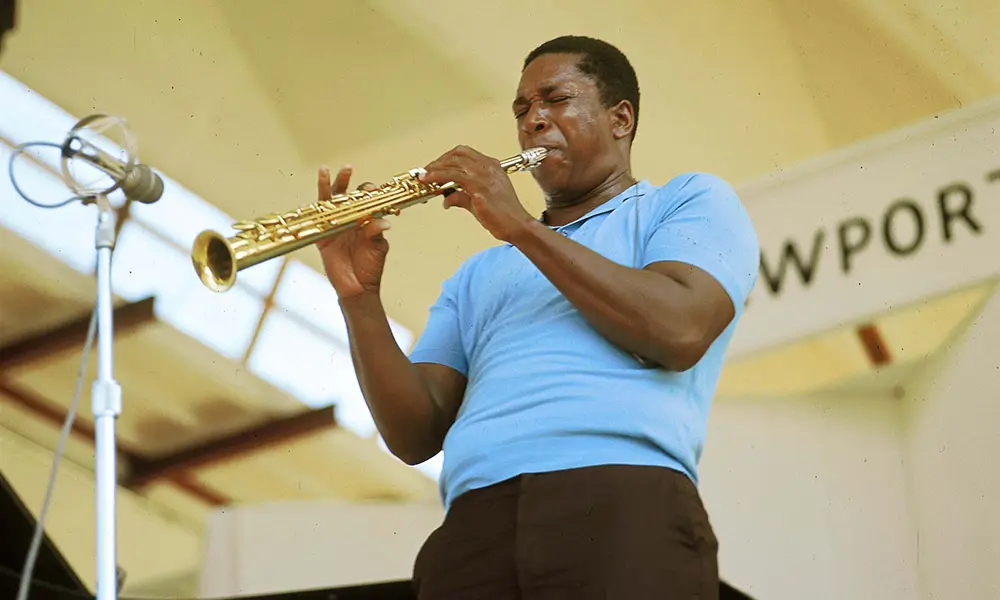 Coltrane Culture, a one-day, multi-event festival celebrating the work of jazz titan John Coltrane, will take place in London on Saturday 17 February. It will be hosted by British saxophonist Denys Baptiste, who last year released the acclaimed album Late Trane.
"Many cultures still use music to evoke higher states of being, focusing the mind and body as a conduit to connect with the spirit," says Baptiste. "John Coltrane is considered by many as one of the world's best jazz musicians, who channelled music through the lens of the divine.
"His early career was hampered by addiction until 1957, when he experienced a dramatic spiritual awakening that changed both the course of his life and transformed jazz on a global scale," Baptiste continues. "The spiritual source of his music has inspired both musicians and listeners alike, making his Jazz timeless."
The festival is to take place at the Mirth, Marvel and Maud space in Walthamstow, east London. Coltrane himself performed in the location in 1961. There will be live performances by such artists as Tomorrow's Warriors, the Gary Crosby Quartet, Evan Parker, Blacktronica's Charlie Dark and Alina Bzhezhinska. It's being staged with the help of public funding by Arts Council England.
The Coltrane Culture schedule also includes a screening, with a Q&A session, of the 2016 documentary Chasing Trane, which featured contributions by admirers such as Denzel Washington, Bill Clinton and Cornel West and musicians including Carlos Santana and Common. It will be hosted by broadcaster Jez Nelson, with the participation of Baptiste, Parker, Bzhezhinska and Dark.
The festival schedule will begin with two Gyal Flex yoga and meditation sessions, followed by the film screening. Then comes a youth showcase featuring emerging talent such as Tomorrow's Warriors, with original album cover designs and new remixes of Denys Baptiste's music. After the main evening concert, Nelson and Dark will lead live DJ sets from 10pm to midnight. More information about Coltrane Culture, and tickets for the event, are available here.
Explore our John Coltrane Artist Page.

Format:
UK English