Lord Huron Release Deluxe Edition Of Acclaimed 'Long Lost' Album
The band has expanded the tracklist with two exclusive new songs, 'Your Other Life' and 'Ton Autre Vie.'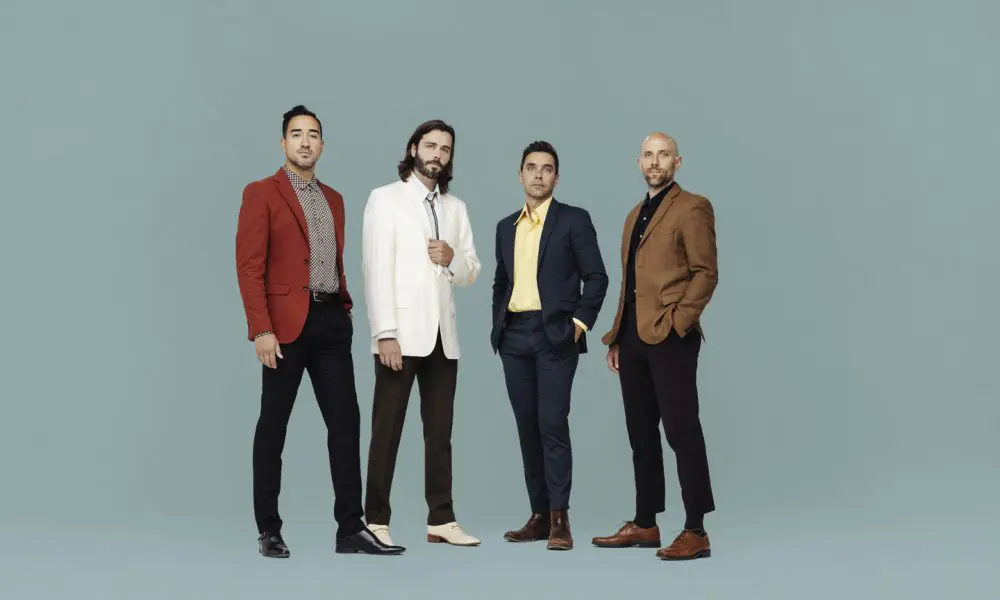 Lord Huron have released the definitive, deluxe edition of their critically-acclaimed album, Long Lost.
The band has expanded the tracklist with two new songs: "Your Other Life" and "Ton Autre Vie." The tunes reflect two sides of the same coin. Over a dusky beat and dreamy instrumentation, Lord Huron vocalist and songwriter Ben Schneider performs "Your Other Life" in English, while Sarah Dugas sings over the same sonic backdrop in French for "Ton Autre Vie."
Inviting audiences even deeper into the world of Long Lost, Lord Huron have also launched a new website with a revolutionary video player. The band shot music videos for each song in the same location with director Lee Martin in order to fashion the first-ever "Music Video As A Multiverse."
On the site, you can use a fader control to slide back and forth between the visuals, while maintaining the same time position. If you place the fader in the middle, you'll experience the confluence of these two stories and reveal a gorgeous bilingual duet between Schneider and Dugas.
Lord Huron are currently traversing North America on their summer headline tour. The band will perform at a number of iconic venues along the way, including the Greek Theatre in Berkeley, CA (May 25), a two-night stand in Morrison, CO at Red Rocks Amphitheatre (June 1-2), Forest Hills Stadium in New York City (August 19) and Merriweather Post Pavilion in Columbia, MD (August 21). On various dates, First Aid Kit, Erin Rae, Leith Ross, Ada Lea, Maia Friedman and Bully are supporting.
Lord Huron continues to celebrate their success of recent album Long Lost, which has garnered nearly 50 million streams to date, captured the #1 on The Americana/Folk Album and Tastemaker Albums Chart, #2 on Vinyl Albums & Alternative Albums chart, #3 Top Rock Albums Chart, #4 Top Album Sales Chart and #23 on the Billboard 200 chart.
The album also received critical acclaim from the likes of Wall Street Journal, Brooklyn Vegan, NPR, American Songwriter, All Music, Uproxx, WNYC, Flood, JamBase and more all praising the immersive world Lord Huron has created with Long Lost. Not to mention, it has captured an 88 score on Metacritic which summarizes all critical and user reviews of an album from across the globe.