Lorde Offers Stirring Rendition Of Britney Spears' 'Break the Ice'
Lorde released it in conjunction with her 'Vogue' cover.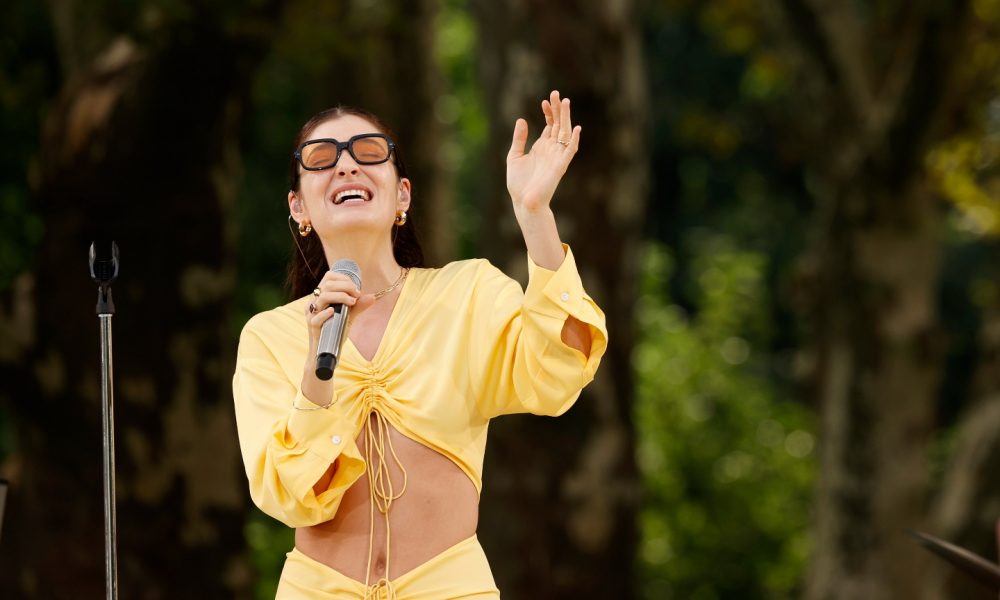 Lorde is on the cover of the October issue of Vogue, and, in celebration of the feature, she's performed a cover of Britney Spears' Blackout single "Break the Ice."
The performance was filmed at the New York Botanical Garden in the Bronx and closes with Lorde singing Solar Power's "Fallen Fruit." The video was directed by Alfred Marroquín.
Lorde Covers Britney Spears In An Exclusive Music Video Drop | Vogue
Lorde recently finished a residency on The Late Late Show with James Corden. For the third night of her series, Lorde set aside the tracks from her recently released third studio album Solar Power to revive the booming Melodrama single "Green Light" for a stripped-back performance.
Accompanied only by a piano, Lorde ran through the platinum single under the hue of warm pink and red lights while standing in a makeshift beach setting. Without the upbeat production and cheer-like adlibs featured in the original recording, the stripped-down rendition of "Green Light" centers on the heartbreaking emotion portrayed in the lyrics.
Earlier this week, Lorde took the Late Late Show stage to perform Solar Power cut "California" while lounging alongside a boombox on a beach blanket and the album's title track with a full band in the same sandy set. The three songs are the same set Lorde brought to Good Morning America, as well.
The singer's lighthearted approach to the delivery of her recent performances is a testament to the tone of Solar Power, a 12-track celebration of nature and the transformative qualities of the outside world.
Released on August 20 via Republic Records, Solar Power was produced and written by Lorde and Jack Antonoff, who also produced nearly the entirety of Melodrama (2017) with a few exceptions. The album features the singles "Solar Power," "Mood Ring" and "Stoned at the Nail Salon."
During an interview segment on The Late Late Show, Lorde discussed her nature over social media approach to life with Corden. "I never really read anything about myself, but it's sort of the experience of reading about your world all the time," she explained.