Lukas Nelson & Promise Of The Real Reach No.1 On Americana Charts
Lukas Nelson's headlining tour begins September 3.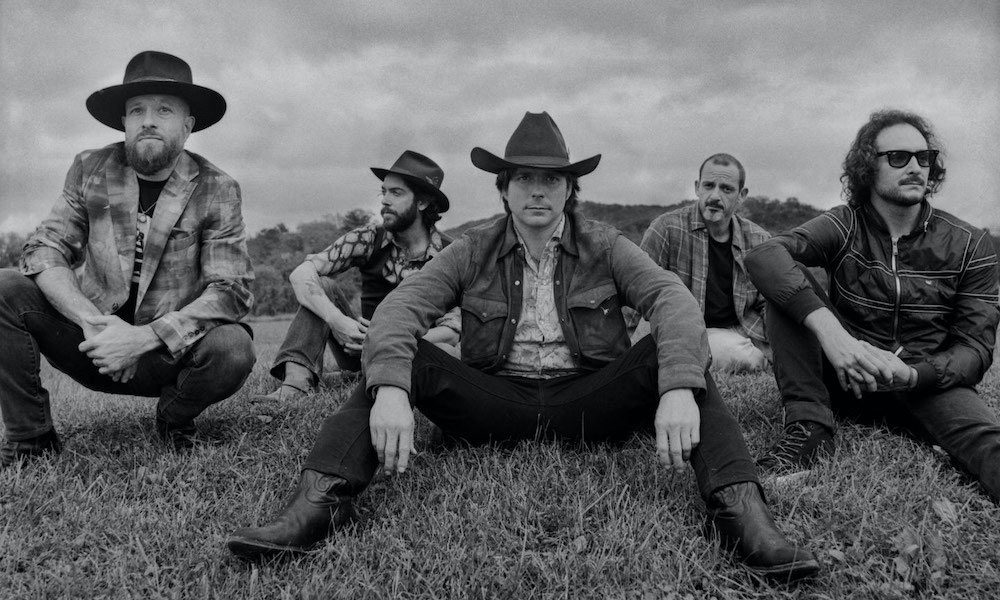 Lukas Nelson & Promise of the Real's "Perennial Bloom (Back To You)" is No.1 this week on the Americana Singles chart. The single is from the band's acclaimed new album, A Few Stars Apart, which also remains at No.1 on the Americana Albums chart for the 7th week.
Out now via Fantasy Records, A Few Stars Apart was produced by Grammy Award winning producer Dave Cobb and is a testament to finding a human connection: between close family and friends, as well as one's own heart. The album was inspired by the stillness Nelson found while riding out the beginning of the pandemic with his family in Texas and was recorded with the full band live on eight-track tape over three weeks at Nashville's historic RCA Studio A. Across the record's eleven new songs, Nelson reveals what it means to come home again, to be still, and to find community—and yourself.
Lukas Nelson & Promise of the Real - Perennial Bloom (Back To You) (Official Lyric Video)
Lukas Nelson & Promise of the Real will embark on an extensive headline tour this fall including newly confirmed shows at Chicago's The Vic Theatre, Boston's Royale, Brooklyn's Brooklyn Steel, Atlanta's Roxy, Seattle's The Showbox, Los Angeles' El Rey Theatre (two nights) and Nashville's historic Ryman Auditorium among several others.
A Few Stars Apart, the band's sixth studio release, is the follow-up to 2019's Turn Off the News (Build a Garden), which was widely acclaimed as a new landmark for Promise of the Real. It also reached the Top 5 of Billboard's folk charts and the Top 20 of the country album bestsellers.
The new, 11-track set is described as "a journey through matters of the heart, alienation, spiritualism and simple joy; in many ways reflecting the collective consciousness of the time in which it was made. At once, both timeless and timely." It includes such songs as "We'll Be Alright," "Leave 'em Behind," "More Than We Can Handle," and the title song.