Watch Lyle Lovett's Title Track Video For Forthcoming '12th Of June' Album
The tour-time Grammy-winner co-produced the set with Chuck Ainlay.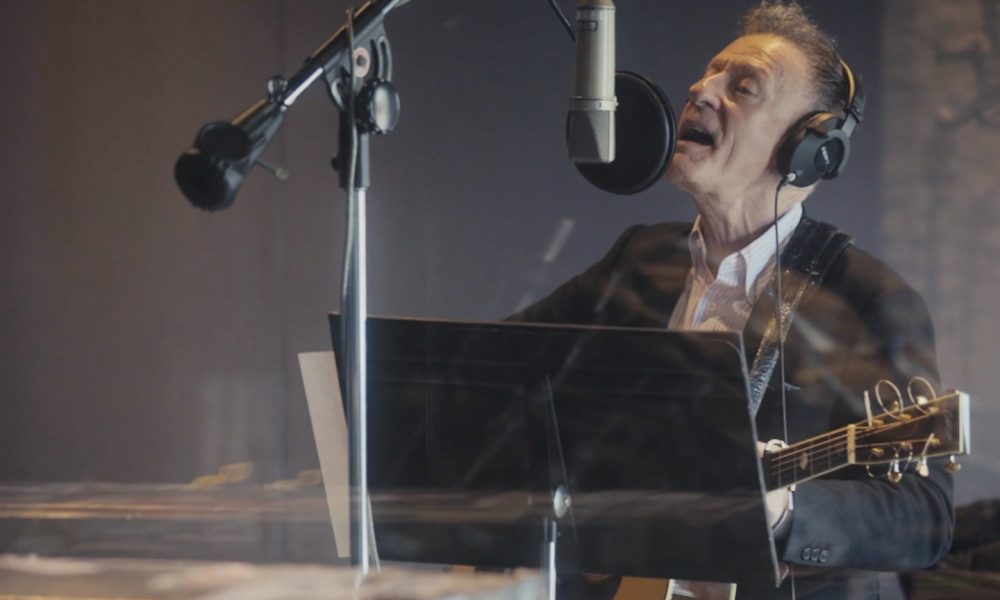 Lyle Lovett has confirmed details of his first new album for ten years, to be titled 12th of June and released on May 13 by Verve Records.
The tour-time Grammy-winner co-produced the set with Chuck Ainlay, and it will include a mix of new originals, covers of standards by Nat King Cole and Dave Frishberg, and a Horace Silver instrumental, all reflecting the range of Lovett's dynamic live performances with his Large Band.
The album is introduced today by the arrival of its title track as the first single, along with a video capturing scenes from the studio recording sessions.
Lyle Lovett - 12th of June
12th of June combines Lovett's famed gift for storytelling with his customized fusion of jazz, country, western swing, folk, gospel, and blues elements in his music. It's a much-anticipated new entry to a 14-album career in which he became the winner of the Americana Music Association's inaugural Trailblazer Award in 2014. His other career distinctions have included being named Texas State Musician and a member of both the Texas Heritage Songwriters' Association Hall of Fame and the Texas Cowboy Hall of Fame.
The new album is Lovett's first studio release since 2012's Release Me, which debuted in the Top 10 on Billboard's Top Country Albums chart, with the title track reaching No.1 on the Americana Radio Singles Chart. Since then he has got married, had twin children, and signed his new deal with Verve.
Lovett had previously announced an extensive North American tour with his Large Band and co-headlining dates with Chris Isaak. The itinerary is already well under way, last night playing a second consecutive sellout show at Gruene Hall in New Braunfels, TX. The tour will include stops at such famous locations as the Greek Theatre in Los Angeles, Red Rocks Amphitheatre in Morrison, CO, and Nashville's Grand Ole Opry House.
Pre-order 12th of June.