New Vinyl Editions Of Lynyrd Skynyrd's Quintuple-Platinum 'Skynyrd's Innyrds' Out Now
Featuring the timeless classics 'Free Bird' and 'Sweet Home Alabama', 'Skynyrd's Innyrds' is a one-stop collection of Southern rock brilliance.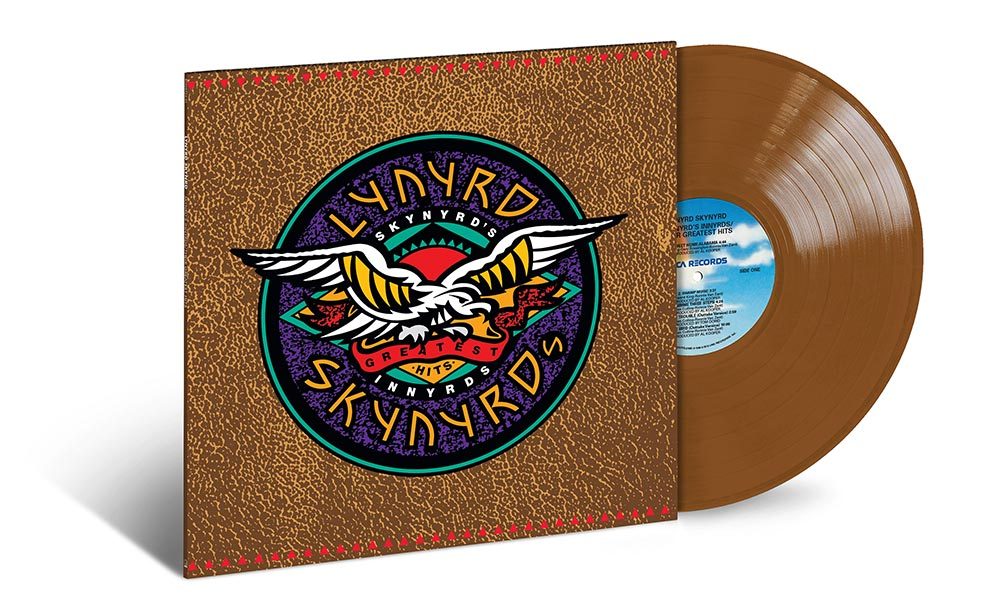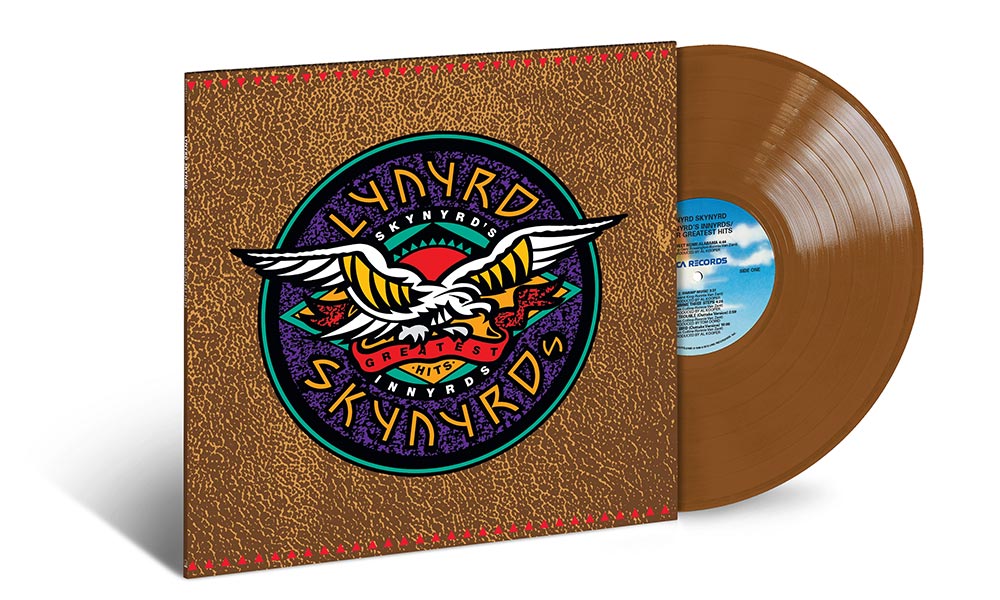 Originally released in 1989, Lynyrd Skynyrd's five-times platinum-certified collection, Skynyrd's Innyrds: Their Greatest Hits, is now out in new black vinyl and limited brown vinyl editions through Geffen/UMe.
For the new LP reissues, the album's original 10-song tracklist is presented with faithfully-replicated sleeve and label artwork. Skynyrd's Innyrds is stacked with many of the legendary Rock And Roll Hall of Fame band's biggest hits, including 'Sweet Home Alabama,' 'Gimme Three Steps', 'What's Your Name', 'Saturday Night Special', 'Don't Ask Me No Questions', 'That Smell', and, of course, 'Free Bird (Outtake Version)'.
Though the iconic Southern rockers have always maintained a fiercely loyal fanbase, their profile has risen significantly of late, resulting in a rise in demand for their original vinyl. In March 2018, Stones In Exile director Stephen Kijak's documentary Lynyrd Skynyrd: If I Leave Here Tomorrow premiered at the South By Southwest Film Festival and later aired on US TV's Showtime on 18 August.
The film's TV premiere came just days before the 22 August 2018 passing of Skynyrd's former guitarist Ed King. The sole non-Southern member of the band's illustrious original line-up, California native King was a founding member of 'Incense And Peppermints' hitmakers The Strawberry Alarm Clock. He joined Lynyrd Skynyrd in 1972, co-wrote the legendary 'Sweet Home Alabama' and contributed significantly to the band's groundbreaking three-guitar sound.
In May 2018, Lynyrd Skynyrd's current line-up embarked on the North American leg of their extensive The Last Of The Street Survivors Farewell Tour. Garnering widespread acclaim, the trek ran through the summer of 2018 and Skynyrd recently announced that they would be bringing the show overseas during the summer of 2019, when they will play a series of arena shows in Europe with support from Blackberry Smoke and in the UK with Status Quo.
Speaking about the tour earlier this year, guitarist Gary Rossington said, "It's hard to imagine, after all these years, the band that Ronnie Van Zant, Allen Collins and myself started back in Jacksonville would resonate for this long and to so many generations of fans. I'm certain they are looking down from above, amazed that the music has touched so many."
Skynyrd's Innyrds: Their Greatest Hits is out now and can be bought here.
Format:
UK English