Lyric Video Adds Color To Rolling Stones' 'Voodoo Lounge' Track 'Blinded By Rainbows'
The song, with its stirring anti-war message, was on the Stones' 1994 album 'Voodoo Lounge.'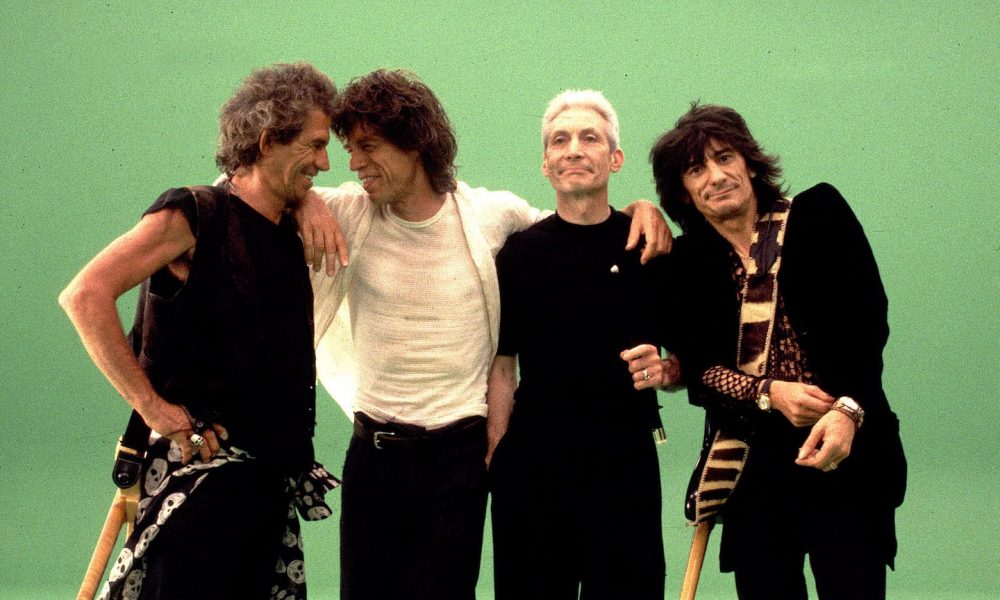 The Rolling Stones have shared a new lyric video for their 1990s track "Blinded By Rainbows" – and not only in English, but in a Spanish language version.
Shop the best of the Rolling Stones' discography on vinyl and more.
The clip features graphics of a guitar neck stretching out on an open road, its colors climbing into the clouds and weaving around a cityscape as Mick Jagger's voice and lyrics express a strongly anti-war message. "Did you ever feel the blast as a Semtex bomb goes off?" he sings. "Do you ever hear the screams as the limbs are all torn off? Did you ever kiss the child who just saw his father shot? Do you ever shed a tear as the war drags on and on?"
The Rolling Stones - Blinded By Rainbows [Official Lyric Video]
The stirring song was on the Stones' 1994 album Voodoo Lounge, the 20th UK (and 22nd US) studio release of their peerless career. Produced by Don Was and the Glimmer Twins, the album went to No.1 in the UK, Australia, Germany, and across much of mainland Europe.
Jagger was moved to write the song about "The Troubles" in Northern Ireland, which were still raging at the time, before the breakthrough of the Good Friday Agreement in 1998. Appropriately, it was recorded in Dublin during sessions there in 1993. Benmont Tench, of Tom Petty and the Heartbreakers, played keyboards on the track, while Lenny Castro added percussion.
Video con letras en Español: The Rolling Stones - Blinded By Rainbows
The Stones frontman had written "Blinded By Rainbows" while he was working on what became his third solo album, 1993's Wandering Spirit. He later said: "I was sort of halfway through with it, and I thought, 'Well, this would be better suited to the Rolling Stones' next album.'
"It was all kind of in my head, rather than written down. But you know, it's pretty strong. I think it's good to have one like that on the record, it shakes you up a bit. Otherwise all the songs are about girls and cars and immaturity."
Buy or stream Voodoo Lounge on Apple Music and Spotify.