'M Means Music' Closes Season 2 With Demi Lovato's 'Tell Me You Love Me'
The 2017 album cemented the former teen star's pop icon status.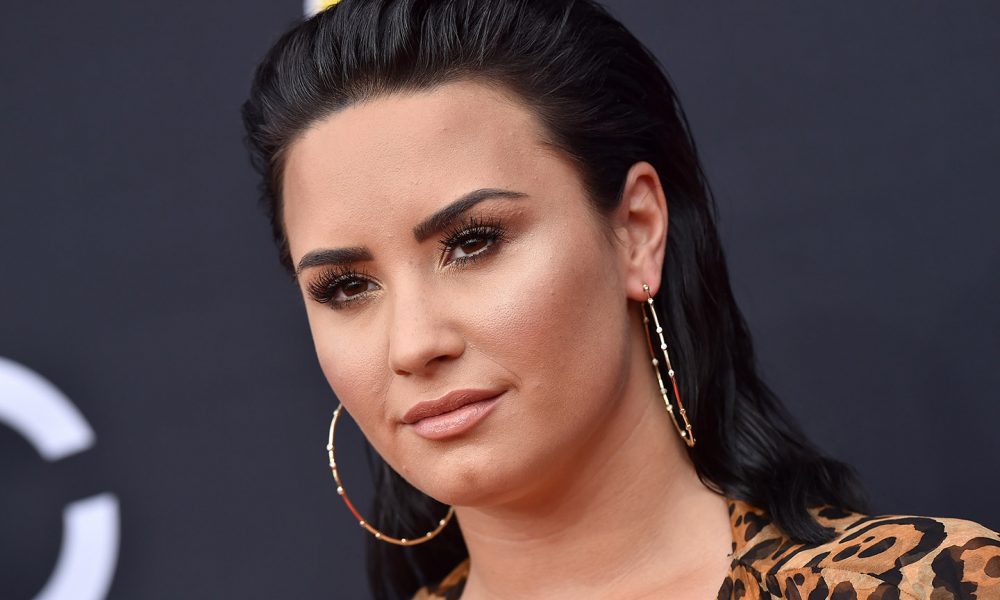 In 2017, Demi Lovato had already put out five albums and scored a load of Top 40 hits. But the singer, songwriter, and actor was still only 24 years old. Lovato's fifth album, Tell Me You Love Me, was both a coming-of-age moment and a career peak.
On the final episode of his M Means Music podcast's second season, Daryl Easlea walks us through what led up to that musical milestone, how it came together, and how it impacted Lovato, audiences, and the music world. Lovato came out as nonbinary in 2021, and looking back at Tell Me You Love Me through that lens makes a great way to celebrate Pride Month and mark the end of another season of penetrating pop culture analysis.
Lovato was only a teen when fame first came calling via Disney projects like the film Camp Rock and the sitcom Sonny With a Chance. Their debut album, 2008's Don't Forget, meanwhile, became a No. 2 album. As Easlea puts it, "Tell Me You Love Me marks the moment where Demi Lovato finally stepped out from being a pop poppet to being a fully-fledged, mature pop/R&B star."
Easlea observes that the record, which became Lovato's first Platinum-selling album, made people look at (and listen to) Lovato in a whole new way. "'Sorry Not Sorry' is the calling card for the album," he states, "a big bold modern, blues-tinged hip-hop song that, as Lovato said, was 'an unapologetic anthem for all the haters out there.' [They] were adamant that it would be the first single from the album, against the immediate advice of the record company. [Their] steadfastness was rewarded by one of [their] biggest hits to date."
Demi Lovato - Sorry Not Sorry (Official Video)
Easlea notes that even though Lovato declared their non-binary status in 2021, the tour for Tell Me You Love Me already had a no-secrets agenda, "further highlighted by [their] inclusion of a kiss-cam at the concerts to support Tell Me You Love Me, showing many same gender kisses." He goes on to describe a show at at the O2 Arena where Lovato told the crowd they were "looking for a European boyfriend…or girlfriend."
There would be plenty of ups and downs to come for Lovato after that but Tell Me You Love Me remains a high-water mark of their career.
Listen to the season finale of M Means Music here.