M Means Music Launches Second Season With Deep Dive On Dr Dre's '2001'
Released in 1999, the record served as the highly-anticipated follow up to 1992's 'The Chronic.'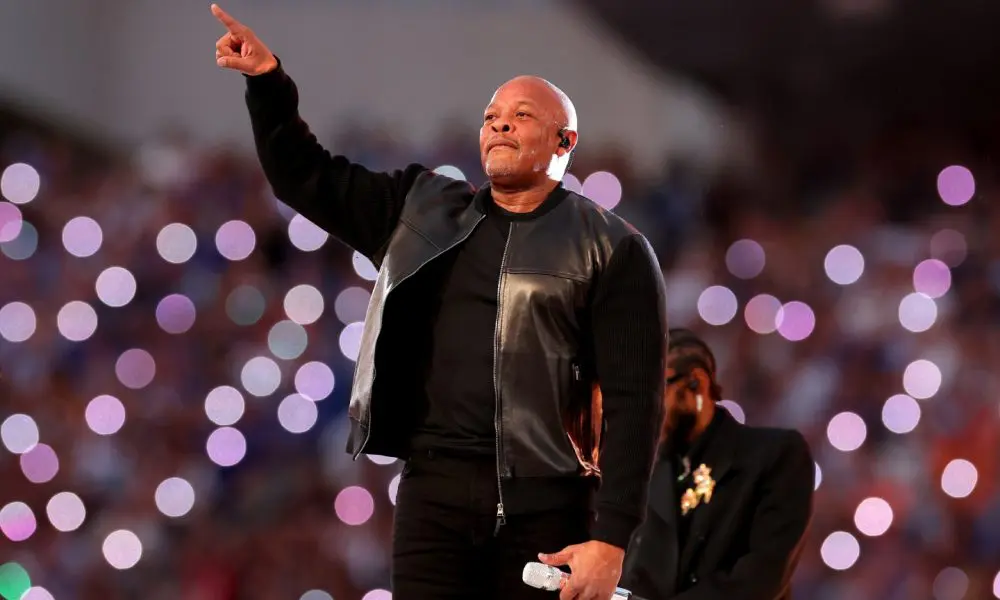 The Spotify Music + Talk podcast series M Means Music, hosted by veteran music journalist and music consultant Daryl Easlea, has returned for its second season. Kicking off with a bang, Easlea is diving straight into Dr. Dre's sophomore record 2001, shared in 1999 as the highly-anticipated follow up to 1992's The Chronic. Throughout the episode, he dives into the album's long-delayed release, its lasting impact on hip-hop, and the career-defining songs that emerged in its creation.
"Recorded at nine studios in LA and mixed by Dre at Larrabee Studios in North Hollywood, 2001 is a big sounding album, with big intentions. Everything is here, it's like T200he Chronic II, amped up and ready for the new decade," Easlea explains. "Originally intended to play as a mix tape with skit interludes, Dre mapped it out to play like a film. It was intended as entertainment, something that Dre was keen to promote."
Getting into the music, Easlea highlights Dr. Dre's keen eye for developments within the rap scene. On "The Watcher," the rapper name drops Snoop Dogg and Eminem and nods to friends lost over the years.
On its follow up, "Forgot About Dre," Dr. Dre tears into those who doubted him most in the years in between The Chronic and 2001. In a 1999 interview, the rapper shared: "For the last couple of years, there's been a lot of talk out on the streets about whether or not I can still hold my own, whether or not I'm still good at producing. That was the ultimate motivation for
me. Magazines, word of mouth and rap tabloids were saying I didn't have it any more. What more do I need to do? How many platinum records have I made? O.K., here's the album – now what do you have to say?"
From there, Easlea breaks down the samples and instrumental approaches used on 2001 and examines its final single "The Next Episode." Pulling back to look at the bigger picture, the host dives into the business side of things – disputes within Death Row Records after Dr. Dre's split to found his own label Aftermath, which boasts Eminem as one of its earliest signees.
In the studio and with other artists was where Dr. Dre's heart truly was. In a 2019 interview celebrating the 20th anniversary of 2001, the rapper said: "I didn't wanna appear on the albums at all, to be honest. I just wanted to produce, find artists and produce them. And Doc, The D.O.C. talked me into getting on the mic and doing this thing."