Machine Gun Kelly Makes SNL Debut With Performance Of 'My Ex's Best Friend'
Kelly was the show's first musical guest of the year in the episode hosted by John Krasinski.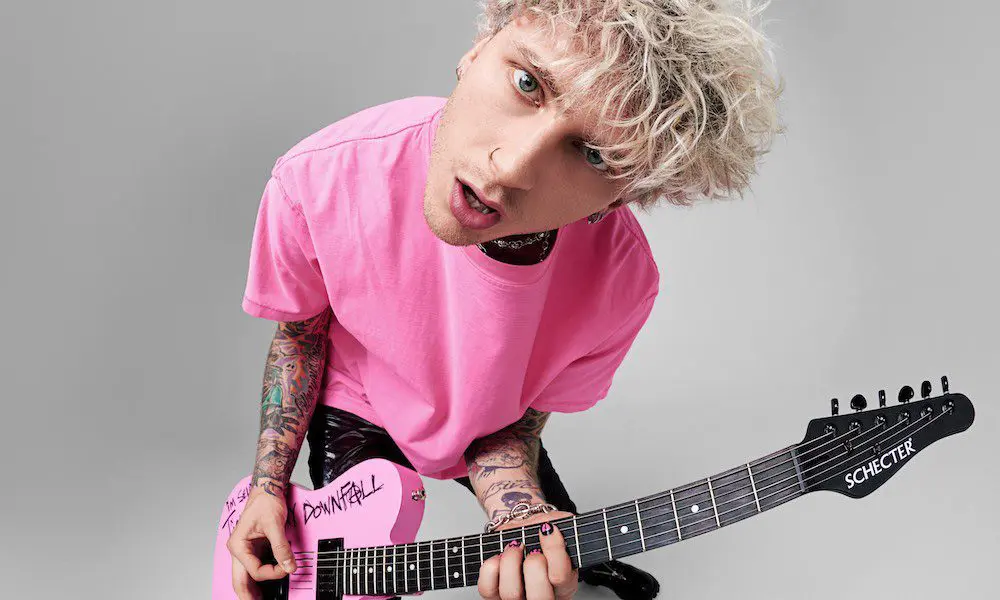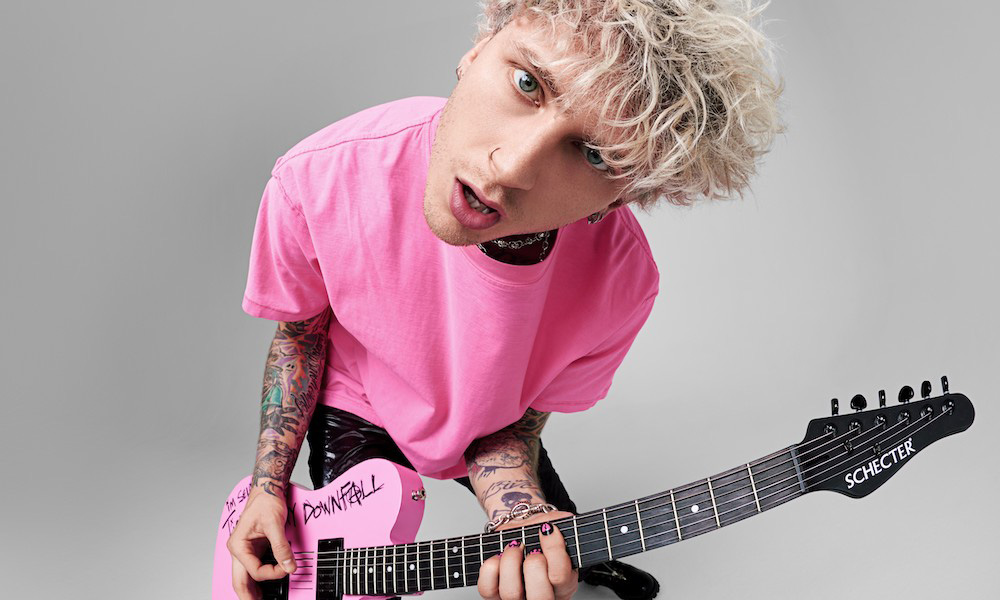 Reaching a long-awaited career milestone, Machine Gun Kelly made his Saturday Night Live debut in the show's 2021 return hosted by actor and director John Krasinski. His performance set included two tracks from his latest album Tickets To My Downfall: "My Ex's Best Friend" and "Lonely."
The first song of the night went off without a hitch as he performed "My Ex's Best Friend" solo, taking on the verse Blackbear rapped in the original recording. The high energy of the track was elevated by the nods to Saturday Night Live and New York City he sprinkled throughout the performance. Punctuating the song by tossing his guitar off to the side at its conclusion, Kelly was in a pure rock element on stage.
For his second performance, the rapper and singer opted for "Lonely" as a somber contrast to the energy of "My Ex's Best Friend." Ahead of his performance, Kelly tweeted: "I remember when I was a kid watching SNL every weekend with my aunt and my dad. Since they aren't here to see this moment,I'm going to perform the song I wrote for them on the show. Hopefully I'll feel them there."
Although he had hoped for a more lively performance, Kelly said on Twitter that ten seconds before the start of his second song of the night, "the whole lighting board and set up we had for the performance crashed." The result was a simple, emotional performance delivered under a single spotlight. "That was the best thing that could've happened," he said of the mishap.
Machine Gun Kelly - lonely (Live From Saturday Night Live/2021)
"I called Travis [Barker] after my father had passed and I already had that concept of a song for my aunt who was my closest family member, who passed too. Ironically, me and my father both lived with my aunt. That song is like the house, you know, they both were in the house, and they both are in that song," Kelly told SPIN of the track's conception. "It was either take it [sharing his emotions of grief] in that song or I would have found some other way, which would have been much less friendly to myself to get my anger and pain and grief out."
The honesty displayed on "Lonely" is recurrent throughout Tickets To My Downfall, Kelly's fifth studio album and first full-on dive into the pop punk influences that appeared throughout his rap-driven projects. The album debuted at No. 1 on the Billboard 200 and became his first to top the chart.
Machine Gun Kelly's Tickets To My Downfall is out now and can be bought here.