Madlib's Celebrated 'Shades of Blue' Turns 20 With Vinyl Reissue
The album, which features remixes, reimaginations, and reinterpretations of classics from the Blue Note catalog is now back on wax in a 180g pressing.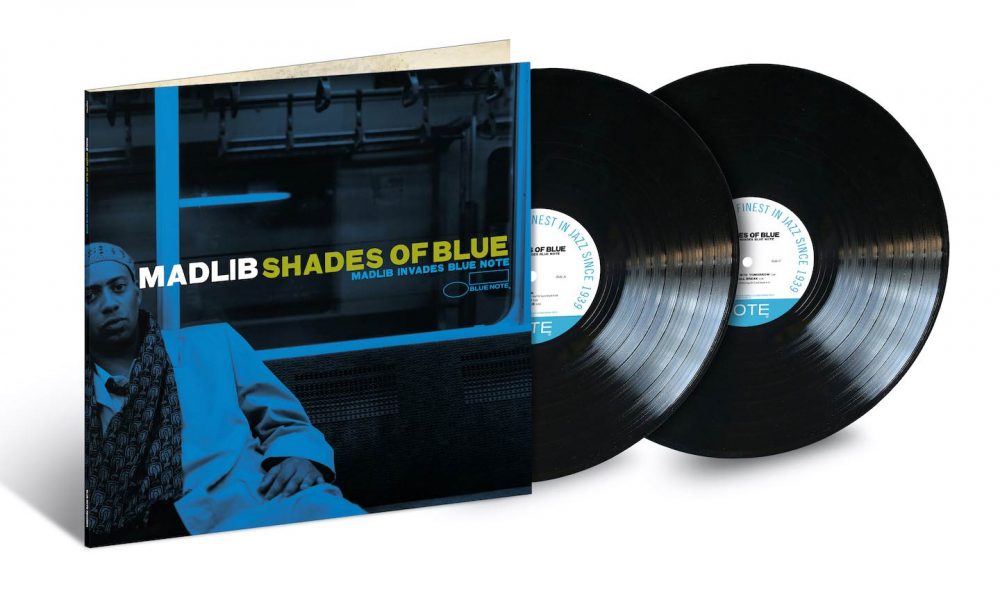 Acclaimed DJ, producer, rapper and multi-instrumentalist Madlib's widely acclaimed album Shades Of Blue is celebrating 20 years with a new edition, pressed on 180g vinyl, which is out now through the legendary Blue Note imprint.
The sound of Shades Of Blue can be traced back to Blue Note Records' visionary embrace of hip-hop. Indeed, the label has been embedded in hip-hop since the music's early days with artists like A Tribe Called Quest, De La Soul, J Dilla, Beastie Boys, and more mining Blue Note's rich catalog for inspiration and sampling from tracks by Grant Green, Lou Donaldson, Dr. Lonnie Smith, and others.
In the early 1990s, Blue Note invited Us3 into the vaults for a jazz/hip-hop remix album that produced the smash single "Cantaloop (Flip Fantasia)" and in 1996 went even further with The New Groove: The Blue Note Remix Project featuring remixes by Guru, The Ummah, The Roots, and more.
Madlib on "First Look" with Don Was of Blue Note Records
It was Madlib who raised the bar next when the acclaimed DJ, producer, rapper, and multi-instrumentalist invaded the Blue Note vaults to create his masterpiece Shades Of Blue, which was released 20 years ago on June 24, 2003.
Madlib's deep love of jazz is apparent throughout the visionary Shades Of Blue which features remixes, reimaginations, and reinterpretations of classics by Donald Byrd, Bobbi Humphrey, The Three Sounds, Ronnie Foster, Bobby Hutcherson, Andrew Hill, Wayne Shorter, and more.
Madlib reflects upon the album's making and impact with Blue Note President Don Was on the latest episode of "First Look," which you can see above. The new Classic Vinyl Edition of Shades Of Blue was mastered by Kevin Gray and pressed on 180g vinyl at Optimal. Vinyl Me Please also featured the album as their June Hip-Hop Record of the Month with an exclusive color vinyl pressing.