Madonna Shares Thrilling Trailer For 'Madame X' Concert Film
The new trailer captures the hedonistic flair and cabaret-inspired production that her Madame X tour delivered.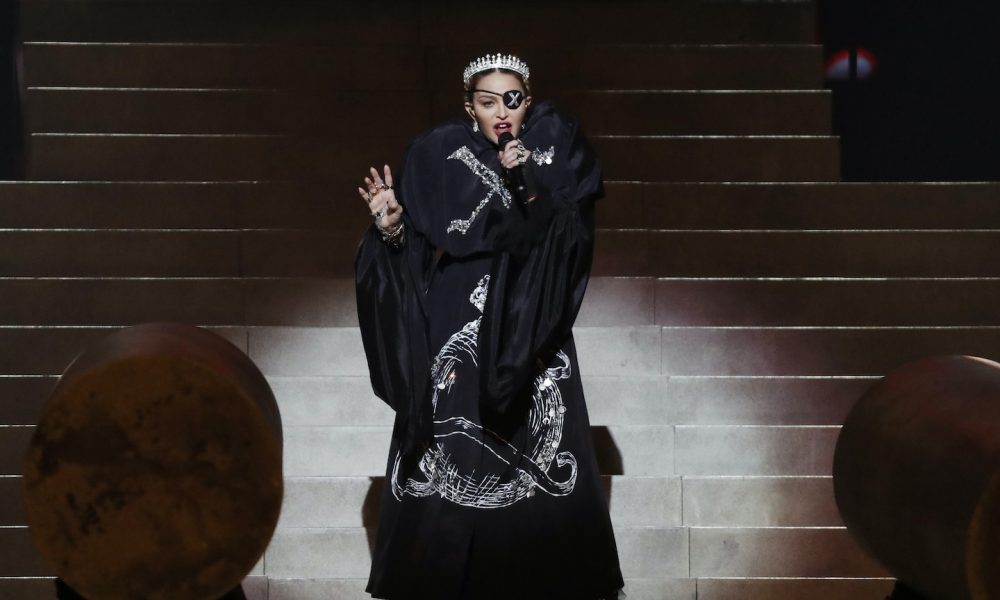 Ahead of her Madame X concert film arriving on Paramount+ on October 8, Madonna gave fans a taste of what the film has to offer.
The new trailer is set to the Madame X track "Ciao Bella," and captures the hedonistic flair and cabaret-inspired production that her Madame X tour delivered.
Along with snippets of the stage show, the trailer also features Madonna's daughter Lourdes doing a dance number, as well as an appearance from the all-female Orquestra Batukadeiras, a Portuguese batuque group who also appeared on Madame X.
Madame X | Official Trailer | Paramount+
"Sharing my vision with global audiences has been profoundly meaningful to me," Madonna previously said of the film in a statement. "The opportunity to bring its message and the incandescent artistry of all involved to an even wider audience comes at a time when music is so deeply needed to remind us of the sacred bond of our shared humanity."
The Madame X concert film was recorded in January 2020, right before the world shut down due to the COVID-19 pandemic, and during Madonna's six-night residency at the Coliseu dos Recreios in Lisbon, Portugal. Lisbon is also where Madge recorded some of her 14th studio album. Following its release, Madame X debuted at No.1 on the Billboard 200 in June 2019, for her ninth leader in the US.
Directed by Ricardo Gomes and SKNX, Madame X will exclusively stream on Paramount Plus from Friday, October 8 for subscribers in North America, Latin America, Australia, and the Nordics. Fans outside of those territories can tune in on MTV.
No stranger to personas, the Madame X tour saw the pop icon channel the titular Madame X secret agent character, complete with elaborate costumes and stunning set production.
While it would be easy for her to fill arenas, the tour also saw the pop star performing in smaller, more intimate venues, a rare treat for someone who's been touring stadiums for over three decades.