Manchester Orchestra Announces 'The Valley Of Vision,' Album And VR Film
'The Valley of Vision' will debut in a worldwide watch party on the band's YouTube channel on March 9.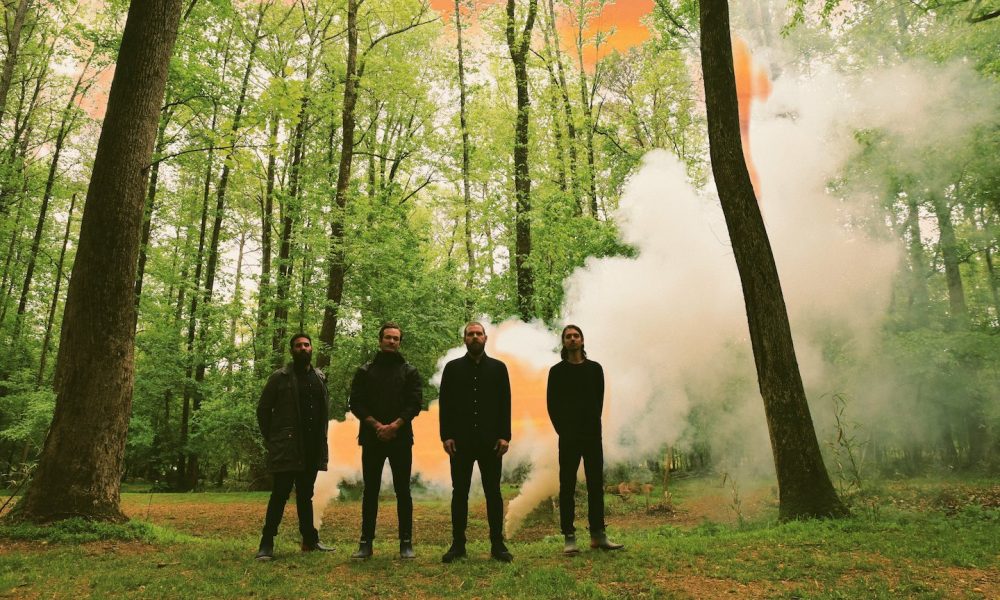 Manchester Orchestra has announced a new project, The Valley of Vision. Accompanied by an awe-inspiring film that immerses viewers in 180 degrees of virtual reality, the album finds the band reinvigorated once again, delivering a serene salvo of songs that defy the heavy weight of adulthood, faith, and self-redemption through sounds unlike anything they have made before.
Following their previous 2021 LP, The Million Masks of God–an acclaimed collection that cried for help as it explored a man's encounter with the angel of death–The Valley of Vision puts forth a collective, cathartic expression of gratitude that is brought to life in both the songwriting of frontman Andy Hull, and the cinematic story directed by Isaac Deitz.
Manchester Orchestra - Capital Karma (Official Audio)
On the heels of sold-out screening events in Los Angeles tonight (February 23) and New York City on March 1, The Valley of Vision will debut in a worldwide watch party on Manchester Orchestra's YouTube channel on March 9, before the album's digital release on March 10.
To celebrate the release, the band has unveiled the project's first single and opening track, "Capital Karma," out now via Loma Vista Recordings. The album's forthcoming physical edition is also now available for pre-order.
In the days leading up to today's announcement, the band's website previewed The Valley of Vision's artwork through experimental 3D animation. Using state-of-the-art, real-time, physically-based rendering graphics technology, a high-fidelity digital human with photoreal facial animation came to life as it unveiled the record, and can now be viewed in its full form.
Lead vocalist and co-producer Andy Hull says: "Making The Valley of Vision was an exciting idea of what the future could be for us in terms of how we create. None of these songs were written with the band being in the same room in a live setting. They were really like science experiments that started from the bottom and were added to gradually over time. We're intrigued by doing things the wrong way, or attempting things we haven't done before and getting inspired by them."