Mariah Carey And Megan Thee Stallion To Headline LA Pride In The Park
The event is set for June 9 and 10 at Los Angeles State Historic Park.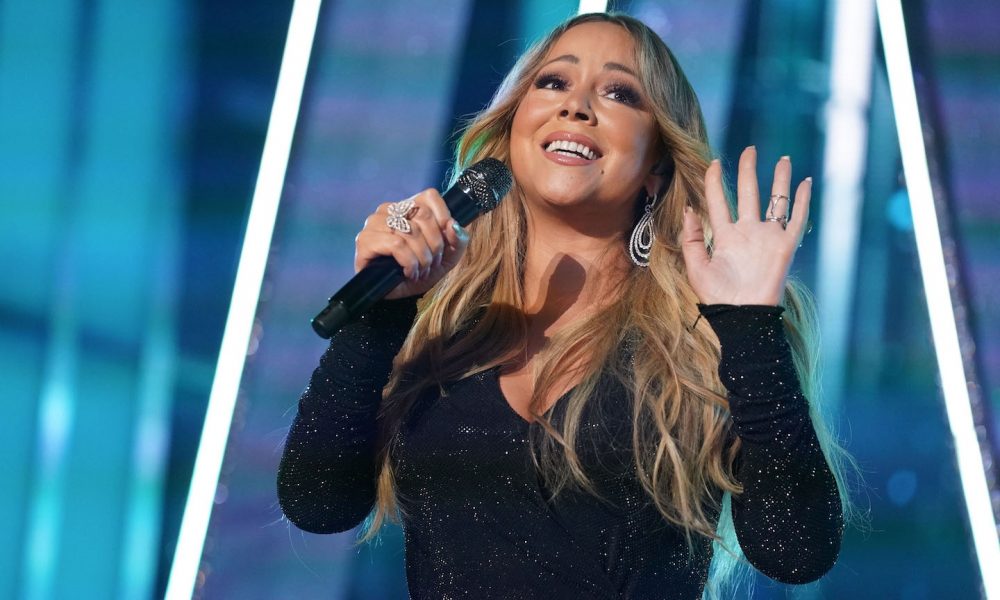 L.A. Pride has announced that Mariah Carey and Megan Thee Stallion will perform as headliners for the 2023 L.A. Pride in the Park.
This year, the previously single-day festival is being expanded to run for two days due to increased demand at Los Angeles State Historic Park, with the "Savage" superstar performing on June 9 and Carey wrapping up the festivities on June 10.
Shop the best of Mariah Carey's discography on vinyl and more.
"I'm thrilled and honored to be a part of L.A. Pride 2023," said Carey. "I am happy to be back in person celebrating with the LGBTQIA+ community here in Southern California and throughout all of the lands! Let's come together to celebrate love, inclusion, and Pride."
"These empowering and iconic women are sure to take the stage by storm to celebrate the LGBTQIA+ community and will undoubtedly make this year's LA Pride in the Park an unforgettable experience," said Gerald Garth, board president of L.A. Pride.
"I can't wait to headline L.A. Pride in the Park and celebrate the phenomenal LGBTQIA+ community," said Megan Thee Stallion. "This incredible event advocates for diversity, inclusivity, and equality, so I'm honored to perform and have a blast with all of the hotties in attendance."
More artists are set to be announced prior to the festival. Pride in the Park precedes the 53rd Annual L.A. Pride Parade, which takes place on June 11.
It's been an exciting time for Mariah. Her song "It's a Wrap," which was originally released in 2009, made its debut on Billboard's Hot R&B Songs chart at No.24 on the list dated March 4, according to a report from the chart service.
The track recently became the latest viral hit on TikTok. The song generated attention on the app thanks in large part to a sped-up version, which became popular among creators across the short-form video social network. Carey herself joined the trend, posting a clip of herself and Kim Kardashian, and their daughters, North and Monroe, lip-syncing to the track. With "It's a Wrap," Carey achieved her 12th selection on the Hot R&B Songs chart, which began in 2012.