Mariah Carey Releases New Version Of 'We Belong Together'
The singer premiered the newly arranged song on an episode of 'Live With Kelly and Ryan' for Valentines Day.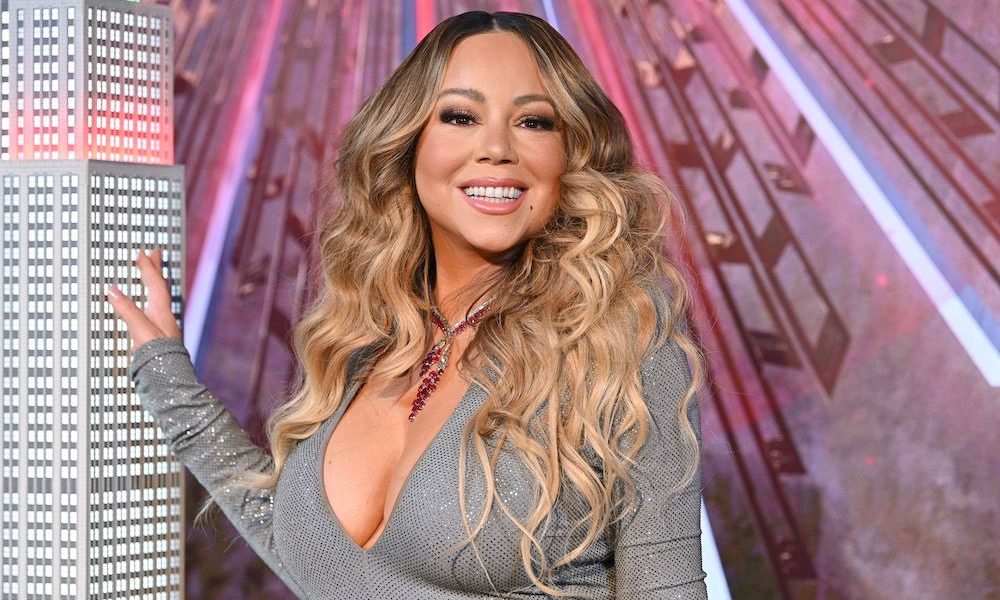 Mariah Carey is getting into the Valentine's Day spirit with a new live version of "We Belong Together" titled "Mimi's Late Night Valentine's Mix."
Carey premiered the stripped back version of the classic 2005 The Emancipation of Mimi single on an episode of Live With Kelly and Ryan. In the new version of the song, the multi-hyphenate musician harmonized over her own backing vocals recorded prior to the performance.
httpv://youtu.be//bGGQN2L1FrY?rel=0
The performance features Daniel Moore on keys, Derrieux Edgecombe on bass, Joshua Foster on drums, and was mixed by Brian Garten. Carey herself produced and arranged the Valentine's Mix as well.
Having been performing for essentially her entire life, Carey seems at home singing the classic song. A naturally gifted artist, the singer delivers each moment of the performance as if she had done so hundreds of times in the past despite the new additions and changes in arrangement.
The video of the performance clocks in at just over three minutes, but Carey has revealed that she and her band also recorded a seven-minute rendition of the Valentine's Mix and has teased uploading that rendition as a gift to her fans.
"We Belong Together" was released as the second single from The Emancipation of Mimi following "It's Like That" and preceding "Shake It Off." The song reached No. 1 on the Billboard Hot 100 as well as a number of other Billboard charts, including Rhythmic, Pop 100, Mainstream Top 40, Hot R&B/Hip-Hop Songs, and Dance Club Songs.
Carey received four Grammy Award nominations for "We Belong Together" including the coveted Song of the Year and Record of the Year. She took home two awards for the song after winning in the Best R&B Song and Best Female R&B Vocal Performance categories at the 2006 ceremony.
She was also nominated for Album of the Year for The Emancipation of Mimi and won Best Contemporary R&B Album.
Earlier last year, Carey announced a massive vinyl reissue rollout that included 16 of her albums as part of the 30th-anniversary celebration of her multi-platinum, self-titled debut, Mariah Carey.
Mariah Carey vinyl reissues can be bought here.