'We Belong Together': The Story Behind Mariah Carey's Hit
The smash hit had all the elements to lure the naysayers back under her spell while giving her fans what they'd come to love from her.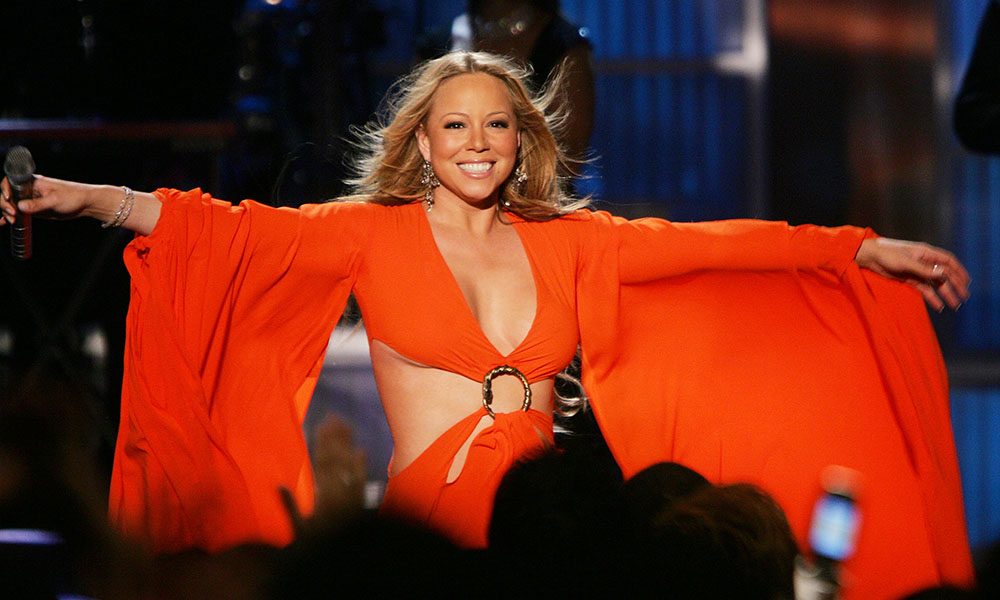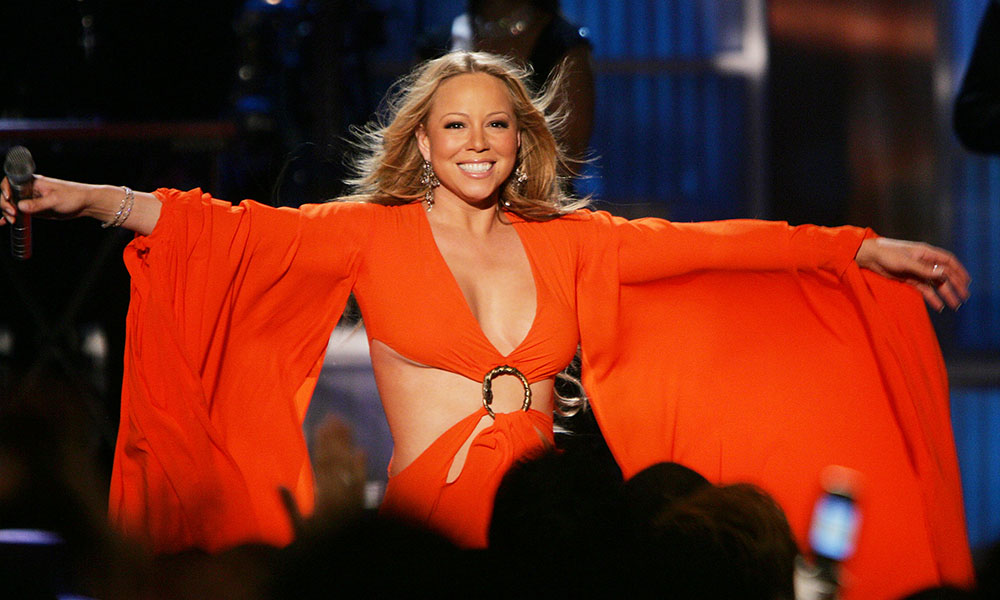 Mariah Carey has enjoyed one of the most successful reigns of any pop star since her chart-topping 1990 eponymous debut album. She made history as the first artist to have their first five singles top the Billboard Hot 100 and secured two Diamond-certified albums with 1993's Music Box and 1995's Daydream.
At the beginning of the 21st century, though, it was unclear whether that reign would continue. 2001's Glitter was critically reviled and the next album, Charmbracelet, didn't do much better.
Carey took a brief hiatus to regroup as both an artist and person, only to return three years later with a grand comeback. The Emancipation of Mimi, released in 2005, was the songbird's tenth and most personal album. The singles showcased all different facets of her personality: There was the club-ready "It's Like That," the feisty "Shake It Off," the nostalgic "Don't Forget About Us," and a reunion with Snoop Dogg on "Say Somethin." But it was "We Belong Together" that served as the pinnacle of her renaissance.
Listen to Mariah Carey's "We Belong Together" on Apple Music and Spotify.
Released as the second single from The Emancipation of Mimi on March 29, "We Belong Together" had all the elements to lure the naysayers back under her spell while giving her fans, the Lambs, what they'd come to love from her. It's a perfectly structured ballad: built around a delicate piano melody, "We Belong Together" finds Mariah longing for her lover to return while utilizing every bit of her iconic five-octave vocal range. The accompanying Brett Ratner-directed music video shows Mariah getting ready to wed an older man, a rumored allusion to real life. But in the end, Carey runs away from the wedding to reunite with an ex-lover.
Mariah Carey - We Belong Together (Official Music Video)
It's clear that Carey was in her comfort zone while recording. She worked with longtime collaborator Jermaine Dupri and Johntá Austin (whose songwriting hits include Mary J. Blige's "Be Without You" and Aaliyah's "Miss You"). Austin was a crucial partner. For a while, "the second verse was different. Jermaine wasn't blown away," Austin told Vogue in 2015. "He came to me and he said, 'I need you to come up with one of those verses that I know you could do.' I threw the Bobby Womack line out there, and it was received pretty well."
"We Belong Together" was a smash. It was Mariah's 16th No.1 single, reached the summit of the Billboard Hot 100 for 14 non-consecutive weeks, and eventually was named Billboard's "song of the decade." "I don't know that we've ever actually been able to top it," Carey explained in 2018. "I get goosebumps thinking about it because it really was such a special time in my life when we did that record."
Despite the circumstances that led up to it, Carey proved she was an unstoppable force with "We Belong Together." From the annual, inevitable chart climb of "All I Want For Christmas Is You" to 2020's acclaimed memoir The Meaning of Mariah Carey Carey's reign continues to this day — and it's all due to her emancipating herself from the music industry's expectations.
Mariah Carey's "We Belong Together" appeared on The Best Of NOW That's What I Call Music! 10th Anniversary alongside other hits like Alicia Keys' "Fallin'." Looking for more stories behind music's biggest hits? Check out the Now! That's What I Call Music page.