The Young Artists Forging The New Great American Songbook
Either as songwriters or performers, these musicians fit the criteria of Great American Songbook standards, with memorable melodies and enduring sentiments.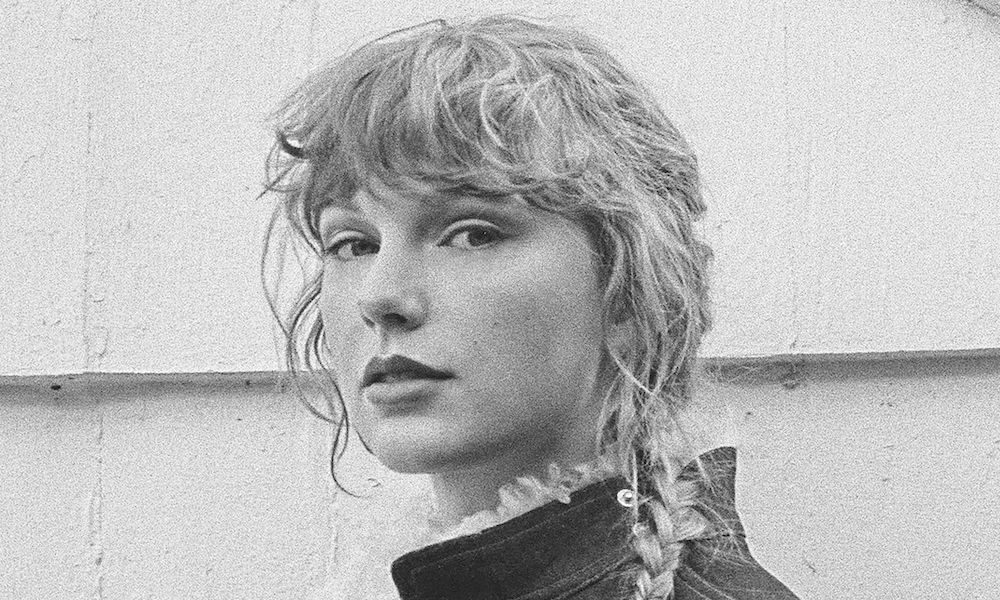 While musical tastes change with each generation, the tradition of a well-crafted song remains steadfast, as new artists emerge to make their contributions to America's musical canon. Though the term "standard" was previously reserved for pre-rock music created on Tin Pan Alley for Broadway and Hollywood, it's been widened to include other musical watershed moments of the past 50 years, from 60s Motown to 70s singer-songwriters and 80s pop. One could even argue that the Gershwins were considered the pop music of their era. It's easy to fall into the "They just don't make 'em like they used to" trap, but just remember that for every 'Thong Song' there's also 'The Crusher' by The Novas.
Amid the dizzying array of platforms on which people consume music, and the breakneck pace of turnaround of releases, it's become increasingly difficult for songs to sustain a more permanent shelf life in the pop industrial complex. But the songs with true staying power are able to use catchy, simple melodies as a vehicle for making bigger personal statements. Either as songwriters, performers or both, these artists fit the criteria of Great American Songbook standards, with memorable melodies, catchy lyrics, and enduring sentiments.
Lady Gaga
Songs: 'Shallow', 'Edge Of Glory', 'Born This Way', 'Bad Romance'
Taking a page out of Madonna's chameleon-like playbook, Lady Gaga, aka Stefani Germanotta, stays atop of the pop diva arms race by her commitment to experimentation, both visually and musically. Beneath the slick pastiche of her club bangers of the early 00s such as 'Just Dance' and 'Bad Romance' there lies a singer-songwriter at heart, as evidenced on her latest hit, 'Million Reasons'.
As her previous album title suggests, Gaga is a purveyor of art-pop, pushing the boundaries and limits of what pop can be, both in her songwriting and performances. Gaga also knows and respects the Songbook cannon, teaming up with crooner Tony Bennett to record an album of standards, Cheek To Cheek. Whether it's the heart-swelling fervour of 'Edge Of Glory' or the anthemic 'Born This Way', Gaga embodies the protagonist of each song and sings with the passion of someone who's life literally depends on it. She transferred this skill to the big screen, taking on the when life imitated art and she played an struggling singer-songwriter who hits the big time in the career-defining role in A Star Is Born.
Lady Gaga - Bad Romance (Official Music Video)
Sia
Songs: 'Breathe Me', 'The Greatest', 'Chandelier', 'Elastic Heart'
While the bombastic 'Chandelier' and 'Elastic Heart' might have been many people's introduction to the Australian chanteuse, Sia has been crafting beautiful pop songs since 'Breathe Me', in 2004, and is the creative force behind some of the biggest hits of the past decade including, 'Pretty Hurts' for Beyoncé, 'Diamonds' for Rihanna and David Guetta's 'Titanium'. The Sia signature is easy to spot: a steady build, the dramatic vocal arc and idiosyncratic song structures. But as a songwriter of her own material, and a performer and hitmaker, she's a triple threat.
Due to her songwriting versatility, she was able to make the jump from indie darling to one of the main architects of today's radio pop. Part of what makes her music so universally appealing is how she taps into people's innate vulnerabilities and how to overcome them, suffusing her music with melancholy as well as self-motivation. A reluctant pop star of sorts, her act of obscuring her identity with outlandish wigs has become performance art itself and placed even more emphasis on her singular vocals.
Sia - Chandelier (Official Video)
Adele
Songs: 'Someone Like You', 'Rolling In The Deep', 'Send My Love (To Your New Lover)', 'Hello'
Even as the music-consuming public becomes more fragmented than ever, Adele manages to be one of those artists who can come in and steamroll the charts with every outing. With her lovelorn torch songs, she's created the official soundtrack to the world's break-ups with songs the likes of 'Someone Like You', 'Hello' and 'Send My Love (To Your New Lover)', and has been ostensibly carrying the torch of blue-eyed soul since cementing her legacy with her critically and commercially successful hit album, 21.
A true hallmark of a standards-singer is the ability to cover songs and make them your own, and Adele can own any song, especially her take on Bob Dylan's 'Make You Feel My Love' and The Cure's 'Love Song'. With her soul-stirring pipes and retro song production, she sonically reaches across the aisle to audiences old and young, and is one of the greatest vocalists of her generation. If covers attest to an artist's influence, then it explains why 'Someone Like You' has become the most covered song since 'Happy Birthday'. Having co-written 21 at age 21, Adele's songwriting has always reflected a maturity beyond her years. Her break-up ballads come packaged with biting lyrics and heart-wrenching vocal delivery.
Adele - Hello (Official Music Video)
John Legend
Songs: 'All Of Me', 'Ordinary People', 'Darkness And Light', 'Glory'
Out of everyone on this list, John Legend most personifies the Tin Pan Alley sound, with his clear croon, soulful songwriting and piano pedigree. He also excels at another songbook tradition, the duet, collaborating with singers such as Brittany Howard, Miguel, Mary J Blige and countless others.
Like many of his peers in today's R&B world, Legend genre-hops with the best of them, applying his polished piano arrangements to everything from tender love ballads such as 'All Of Me' to conscious-raising anthems the likes of 'Glory', for the civil-rights film, Selma. For as much as he indulges in old-school romanticism in his catalogue, Legend's music also speaks to the complexities of romantic entanglements as evidenced by his breakout hit 'Ordinary People' and the album Darkness and Light. With a knack for storytelling, he's also lent his songwriting skills to Hollywood and even won an Oscar for best original song.
John Legend - Ordinary People (Official Music Video)
Lana Del Rey
Songs: 'Video Games', 'Summertime Sadness', 'Young And Beautiful', 'Born To Die'
Image has always been an essential part of being a musician (particularly for female musicians) since even before the age of television, and yet authenticity is still used as a yardstick by which to measure an artist's worth.
Lana Del Rey is truly a pop star of the internet age: a self-mythologising, enigmatic singer who relishes in the past while using the technology of the future. Described as "the outer aspect of Marilyn Monroe with the inner aspect of Leonard Cohen", Del Rey has always embraced the good girl/bad girl dichotomy and slips on different personas like the Hollywood icons she reveres. From her breakout hit 'Video Games' to the mournful 'Young and Beautiful', Del Rey's seductive lower register perfectly expresses the fatalistic love songs that have made her famous. She eschews the peppy, uptempo formula of No.1 hits for darkly melodic mediations on self-destructiveness with controversial lyrics to match.
Lana Del Rey - Born To Die
Lorde
Songs: 'Royals', 'Green Light', 'Liability', '400 Lux'
Since bursting onto the scene with her impossibly catchy and teasing takedown of bling culture, 'Royals', and an edgy aesthetic, New Zealand teenager turned overnight pop auteur Lorde proved you could turn teen angst into thoughtful ruminations. Lauded for her mature lyricism and unique voice, Lorde was labelled something of a pop prodigy, and her debut album, Pure Heroine, further blurred the boundaries between pop, electronica, dance and every subgenre of the above.
For someone who had a recording contract at 13, Lorde was given a surprisingly long leash to explore her song craft – and it has paid off in spades. She even got the sign-off from David Bowie, who proclaimed that listening to her music "felt like listening to tomorrow". Struck with a stark sense of self-awareness at a young age, her songs both scrutinise youth culture on 'White Teeth Teens' while simultaneously embracing it on 'Green Light'. Like her lyrics, Lorde also employs her voice like a careful tool, teetering from breathy choruses to a raspy growl. With her sophomore album, Melodrama, on the way, it seems like she's just getting started.
Rihanna
Songs: 'Love The Way You Lie', 'Only Girl In The World', 'We Found Love', 'Stay'
Rihanna isn't showered with the same vocal platitudes of some of the other pop and R&B singers on the list, but her influence is felt just the same. Her sing-from-the-hip swagger has permeated the Top 40 charts for years and she is one of the most influential vocal stylists of pop's last decade. Since her early hook-heavy days of 'Pon De Replay' the Barbadian star has managed to imprint her own style into otherwise more straightforward dance hits such as 'We Found Love'. With her unwavering confidence and unapologetic libido, she's gone from cookie-cutter pop star to club-conquering iconoclast.
Like the standards-singers of Tin Pan Alley's heyday, Rihanna's voice is a vehicle for pop music's songwriting teams, but she's also proven she can tackle a ballad or two on 'Stay', or the more recent doo-wop-soul track 'Love On The Brain'. Never content to stay in her lane, she's tackled taboo topics such as domestic violence on her duet with Eminem, 'Love The Way You Lie'. She's also responsible for bringing dancehall back to the mainstream, infusing her island dialect into her 2016 single 'Work', and confusing millions of Americans in the process while topping the charts simultaneously.
Eminem - Love The Way You Lie ft. Rihanna
Taylor Swift
Songs: 'Blank Space', 'You Belong With Me', 'All Too Well', 'I Knew You Were Trouble'
A careful student of the Brill Building tradition, Taylor Swift is the heir apparent to the confessional singer-songwriter throne. Co-writing every song on her past five best-selling albums, Swift has made a career of spinning diary entries into relatable chart-toppers that appeal to the masses. Her 'Dear John' is this generation's 'You're So Vain', where speculative listening is half the appeal.
At the tender age of 27, it's hard to believe that the former Nashville star turned global icon has been releasing music for over a decade, and it's even harder to remember what the pop landscape looked like before her complete takeover. Like her public image, Swift's songs are conversational by nature but with clever wordplay and ear-worming hooks. Even before she had access to the Max Martins of the world and the best song editors Music Row could offer, Swift was crafting her own country-pop confections such as 'Our Song', which she wrote for a talent show during her freshman year in high school.
After firmly establishing herself as a pop singer, with a capital "P", on her album 1989, Swift still retained her confessional songwriting style, applying it to everything from country and folk-pop to arena anthems and dance-rock. Following her trip to the dark side on Reputation, where she put her sharp songwriting skills to good use, she's pivoted once again on her new single, 'ME!'.
Taylor Swift - Blank Space
Follow our Nonstop Pop playlist for more essential pop hits.
Format:
UK English