'Memoirs Of An Imperfect Angel': Mimi Sings The Blues
By sharing her pain on her 12th album, Mariah Carey proved she was one of us.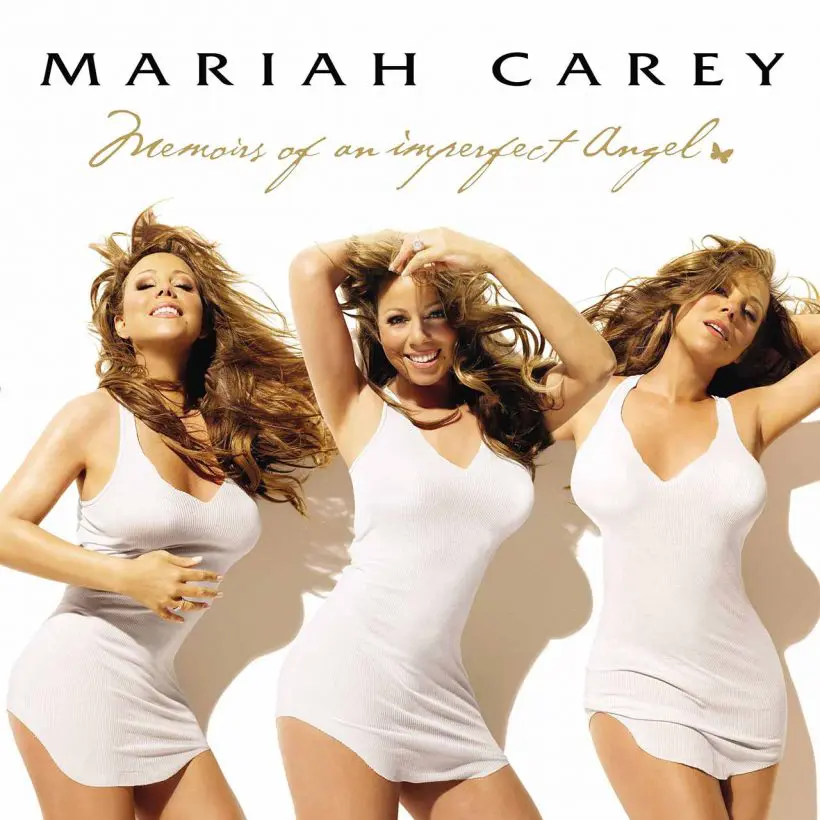 She broke the news on Twitter: "Bcuz I Love U, I want u to be the first to know the title of my album Memoirs Of An Imperfect Angel," Mariah Carey posted on May 21, 2009. The name of the project, her 12th studio effort, connected Carey to a woman, she told the New York Beacon, was "so influential to my singing style:" "…the Minnie Riperton album that contained 'Lovin' You' was called Perfect Angel. So I felt in many ways it was meant to be." The core idea in the title – examining life and embracing flaws – links Carey to a tradition that goes back to the earliest history of recorded popular music – the blues. This has less to do with the sound of the songs, which evoke dulcet 90s R&B, than the spirit guiding them. As acclaimed writer Ralph Ellison put it in a 1945 essay: "The blues [represent] an impulse to keep the painful details…of a brutal experience in one's aching consciousness, to finger its jagged grain and to transcend it…by squeezing from it a near-tragic, near comic lyricism."
Listen to Mariah Carey's Memoirs Of An Imperfect Angel now.
Carey establishes the tone from the first cut, "Betcha Gon' Know (The Prologue)," where she invites, "welcome to a day in my life," before detailing a romantic betrayal that finds her – in film noir fashion – racing wildly down a road, "mascara running," feeling like her "heart's been cracked." This begins an emotional odyssey of dissecting "buried recollections," with most songs playing like a flashback. The singer/songwriter remembers days of "Sweet Tarts" and "ring pops" on "Candy Bling," "videos on her phone" on "Inseparable," and "cherry wine" and Jodeci slow-jams on "The Impossible."
Mariah is joined on this memory lane road trip by Terius "The-Dream" Nash, co-writer of all but 4 of the album's 17 tracks. Nash – then primarily known as the piquant pen behind such mega-hits as Beyoncé's "Single Ladies (Put A Ring On It)," Rihanna's "Umbrella," and Justin Bieber's "Baby" – helps Memoirs achieve a consistently funny, sardonic vibe that's different from other Carey albums. On the first single, "Obsessed," she tells a manipulative fabulist, "see right through you like you're bathing in Windex." And on the ragtime/hip-hop hybrid, "Up Out My Face," she delivers the tongue-taxing barb: "If we were two Lego blocks, even the Harvard University graduating class of 2010 couldn't put us back together again."
Mariah Carey - Obsessed (Official Music Video)
Along with Nash, the other main musical contributors are Christopher "Tricky" Stewart (Britney Spears' "Me Against The Music," Mary J. Blige's "Just Fine") and the late James "Big Jim" Wright, a Sounds Of Blackness member and longtime Jimmy Jam and Terry Lewis collaborator. Wright gives the doo-wop-y "It's A Wrap" – which had a viral resurgence in February 2023 – its distinctive old-school feel by playing the Hammond B3 organ, the keyboard of choice for such varying virtuosos as Billy Preston, Tyrone Downie, and Twinkie Clark.
This sound is key to the groundedness of Memoirs. Despite "black Cavalli shades," "Chrissy Lous" (Christian Louboutin shoes), and flights on a "BBJ" (Boeing Business Jet), Carey comes off as a quintessential blues trope – the good-woman-feelin'-bad. She's "virtuous and true" before being heartbroken and forced to find the moxie to keep on keepin' on. This makes the album acutely relatable. By sharing her pain, Carey proves she's one of us.