Maya Rudolph On Her Mother's Iconic Album, 'Perfect Angel', And Legacy
Maya Rudolph sat down with uDiscover to reflect on her mother, Minnie Riperton's remarkable career and the deluxe reissue of her album 'Perfect Angel'.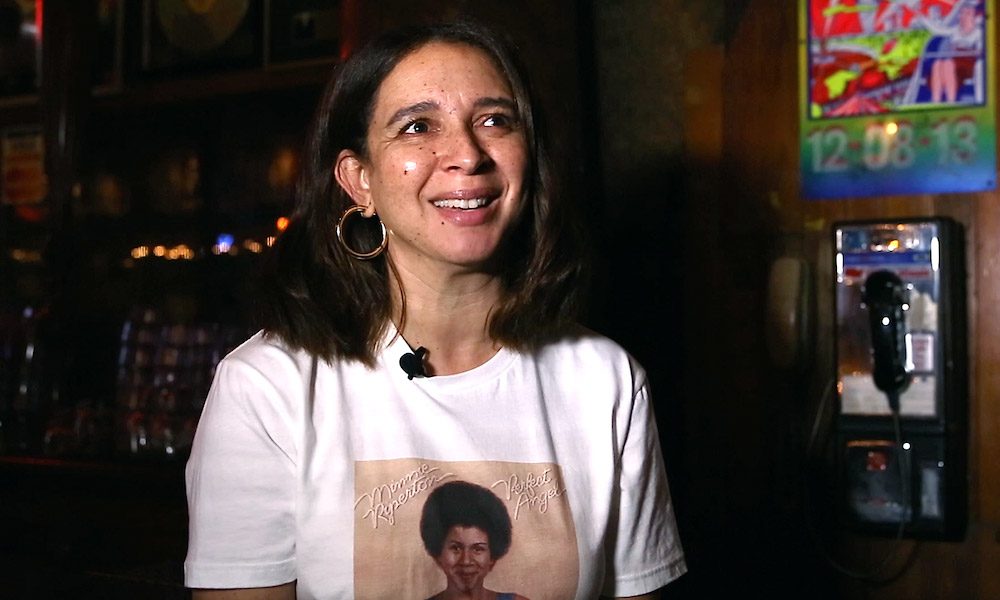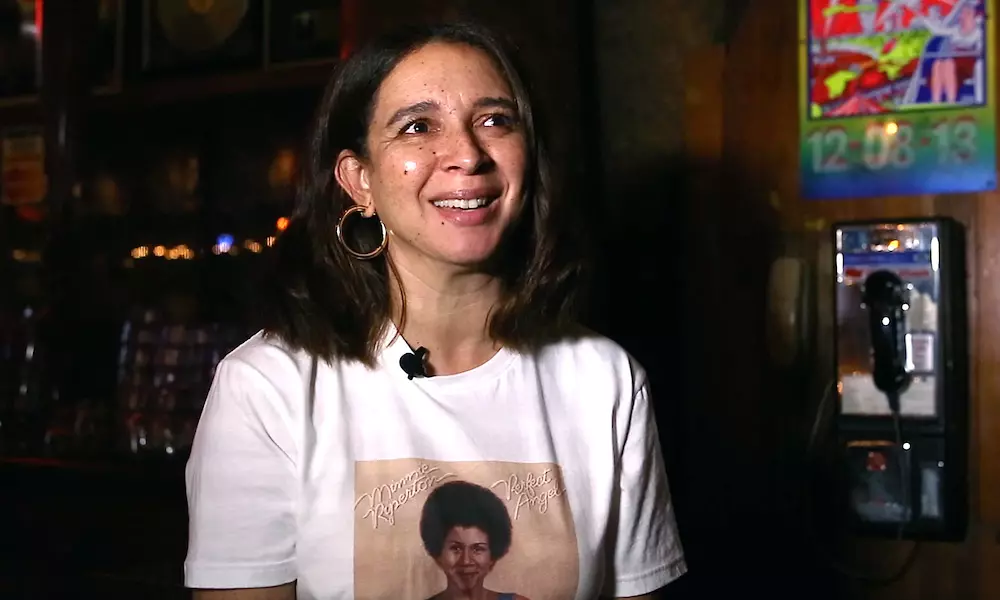 Many know the actress and comedian Maya Rudolph from her starring film roles and her eight-year stint on Saturday Night Live. As the daughter of the beloved singer Minnie Riperton, and songwriter, musician, and producer Richard Rudolph, she also comes from a storied musical family. Maya has fond memories of growing up in a creative household and joining her parents on tour.
Maya Rudolph and her longtime friend Gretchen Lieberum, who perform together in the cult-fave Prince cover band, Princess, performed at the Troubador in Los Angeles – the very same venue where her mother introduced her iconic album, Perfect Angel. Maya sat down before her show at the Troubadour to reflect on her mother's remarkable career and the anniversary of Perfect Angel, which originally came out on August 9, 1974.
Maya Rudolph On Her Mother's Iconic Album: Minnie Riperton's 'Perfect Angel': Part 1
"I always had a sense that my mom was doing something different and special, because I saw how people responded to her," says Rudolph. "Her energy just had something to it that made people so happy. I remember people coming to our house as a kid and there was such a good feeling. Plus I had heard my mum sing, even as a kid I knew it was really good."
Riperton was, at 27 years old, a veteran of the music industry when Perfect Angel was released in 1974. As a teenager, at Chess Records, she sung background on sessions for Etta James and The Dells, and made her own records with The Gems and as a solo under the alias Andrea Davis. She soon joined the psychedelic-soul outfit Rotary Connection, then made her solo album debut with Come To My Garden in 1970. Even with this incredibly diverse output, Riperton is still best known for her love song, "Lovin' You," which became a No. 1 Billboard hit and showcased her five-and-a-half-octave vocal range.
"Lovin' You" was originally written as a lullaby to one-year-old Maya and her brother Marc, so that Riperton and her husband could spend time together, living as a young couple in Gainesville, Florida. At the end of the LP version, you can hear Minnie singing "Maya, Maya."
Maya Rudolph On Her Mother's Iconic Album: Minnie Riperton's Perfect Angel: Part 2
It wasn't until she was an adult that Maya Rudolph learned the story behind the song. "I didn't really put together that 'Lovin' You' was for me and my brother. I heard my name and was kind of like, 'Oh that's cool, it's for us,' but we didn't really know."
Perfect Angel was also a collaborative production by Minnie, Richard Rudolph, and Stevie Wonder. Wonder, in addition to co-producing, arranged the tracks with his band, Wonderlove, played keyboards, harmonica, drums, and wrote the title track, "Perfect Angel," and "Take a Little Trip" – all while he was sweeping the Grammys for Talking Book and Innervisions, and working on another LP, Fulfillingness' First Finale, which featured Minnie as a background vocalist.
Maya remembers Stevie hanging around at their house during this period and marvels at how young these prolific performers were. "What I didn't realize is they were kids, they were all kids," recalls Rudolph. "It's wild when I think about it now, because I took them seriously. I thought they were adults."
Maya Rudolph On Her Mother's Iconic Album: Minnie Riperton's Perfect Angel: Part 3
"I actually do have strong memories of Stevie from my childhood," recalls Maya Rudolph. "He would come over all the time and thumb-wrestle with my dad, my brother, and me. He was my parents' funny friend, but I knew he possessed this quality that was so special. It's a weird thing to grow up around these incredibly special human beings, but that's what he possesses as well. Which is why I know they found each other."
Perfect Angel: Deluxe Edition includes 11 bonus tracks, including a duet version of "Take A Little Trip" with Wonder; an alternate take of "Lovin' You"; an acoustic version of "Seeing You This Way"; and an early version of "Don't Let Anyone Bring You Down," a track that was later re-recorded for Riperton's following album, Adventures In Paradise. The bonus tracks add up to a complete, alternate version of Perfect Angel. Now 40-plus years after the record's initial release, Maya is still in awe of the record's staying power.
"It's amazing to me, though not surprising that it's such an iconic song ['Lovin' You'] and record. It was the debut of this special quality my mother had and people were just… blown away. So really, it was her big introduction to people. It just sounds like a perfect example of that time and everything coming together in the right way."
Maya Rudolph On Her Mother's Iconic Album: Minnie Riperton's Perfect Angel: Part 4
Riperton's career was tragically cut short at the age of 31, after succumbing to breast cancer in 1979. Maya Rudolph has become something of the family spokesperson and sounding board for the legions of fans who hold onto Riperton's memory.
"Over the course of my life I've become a receptor to the world for people who want to tell me [or tell her] how great she was," says Rudolph.
"How much the song affected their lives, how much her music meant to them and how special her voice was. My mom was 31 when she died and I'm 45. I'm so much older than she was and I've had so much time to process all the information I didn't really want to talk about or think about. For many years of my life, it was too much. But then I grew up and I took such enormous pride in knowing that she really stands out as this individual, as this one-of-a-kind, gem of human being, of a recording artist, of a performer and really… of a woman."
Perfect Angel: Deluxe Edition includes a 24-page booklet with rare photos and extensive liner notes by Richard Rudolph, telling the story of the album-making experience. Rudolph also reveals the story behind the album's "ice cream and coveralls" cover shot by Barry Feinstein, who was known for his Bob Dylan images and the covers for Janis Joplin's Pearl, Eric Clapton's solo debut of 1970 and George Harrison's All Things Must Pass, among others.
Perfect Angel: Deluxe Edition can be bought here.
Format:
UK English