'I Would Wake Up Singing': Unheard Interview Celebrates Supremes' Mary Wilson
The previously unheard interview sheds light on her remarkable life and career in the entertainment world.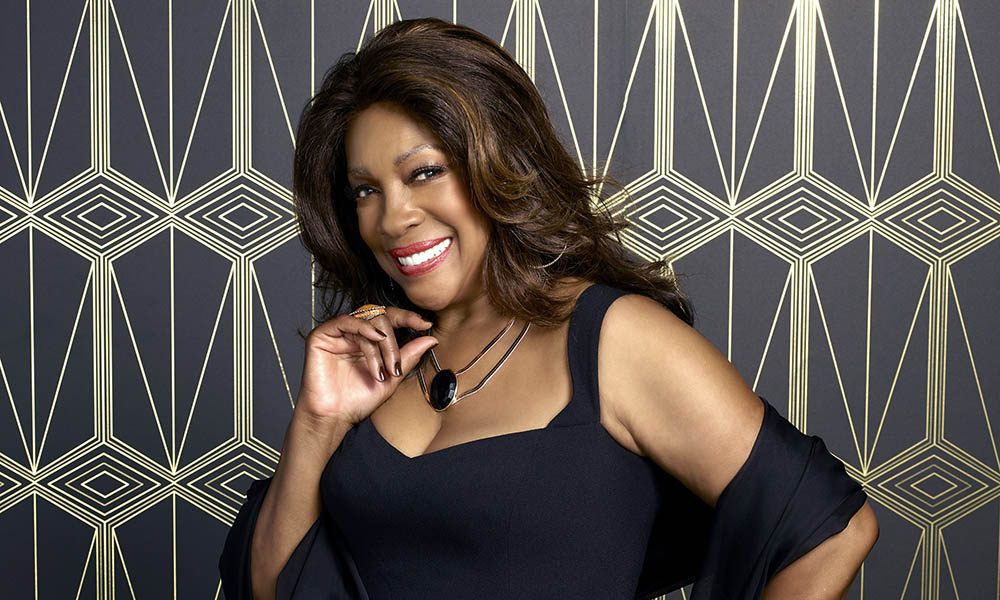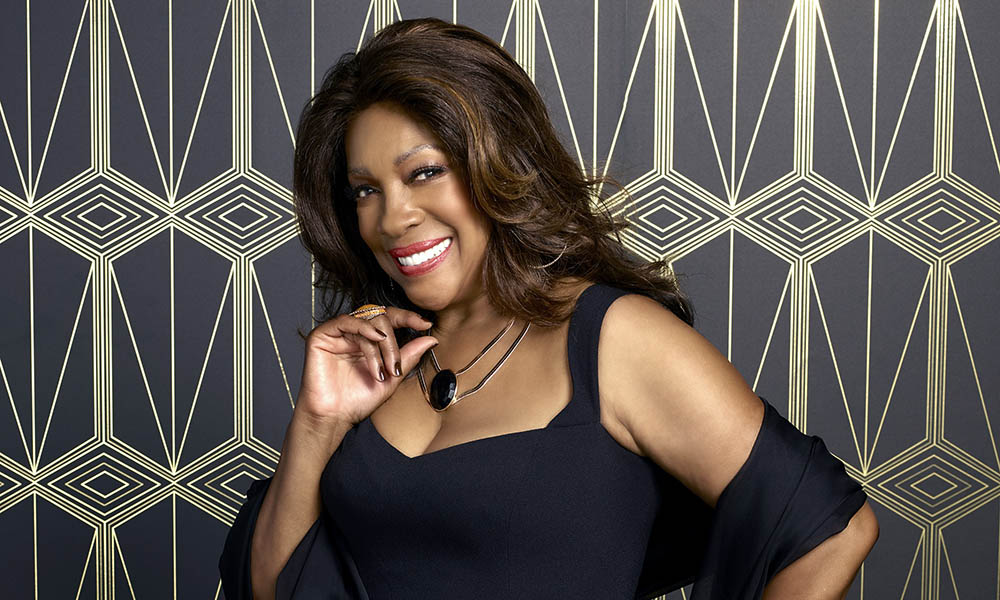 A previously unheard interview with Mary Wilson is now available, featuring the much-missed founding member of The Supremes. In the recording, she shares secrets of her early life, her first musical heroine, the group's arrival at Motown, and her memories of her fellow stars – including the day Little Stevie Wonder arrived at the company, and how the girls lined up to teach Marvin Gaye to dance.
Released in conjunction with the arrival of the expanded edition of Mary Wilson's 1979 solo debut album, the interview took place in 2017 with two associates of her label, Harry Weinger and Andy Skurow. It's introduced personally by Turkessa Babich, Mary Wilson's daughter. In the discussion, Mary shares a full scrapbook of stories of her unique life and times. It paints a picture of an artist who knew exactly who she wanted to be even in high school, and who walked a path from unknown hopeful to global recognition.
As the interview abundantly confirms, music was never merely a job to Mary Wilson. As Motown royalty, she had an instinctive understanding of the industry she worked in. But she knew above all that her calling was to entertain, to stay true to her standards, and, above all, to keep it fun, both for her admiring fans and for herself.
"When I'm on stage, I'm in heaven," she beams in the interview. "When I first met Flo, Diane, and Betty [co-founders Florence Ballard, Diana Ross (who Mary always called Diane), and Betty McGlown], in 1959, and we became The Primettes… I was 13 and a half years old. That moment, I knew that that's what I wanted to do for the rest of my life."
Mary's sad and sudden passing on February 8, 2021, robbed us of her ready smile. Over the years, she grew into, and treasured, her role as guardian of The Supremes' unrivaled legacy, as well as the other groups of the time period. That will remain indestructible, as will our memories of her warm persona and innate wisdom. The 2017 conversation is a window into those qualities, but also to the upbringing that made Wilson who she was.
The early years
For the young Mary, the instinct to sing preceded even the awareness of any ability, because that was simply the way it was. "It was something that I had when I was growing up, but I never thought I was a singer," she said. "I would get out of bed, I would wake up singing. But I never thought I was a singer, not until I started just singing. I thought that everybody did that. I didn't know it was anything different."
She took particular inspiration from a ground-breaking African-American song stylist and actress of the previous generation. "Growing up, I looked up to people like Lena Horne at the Waldorf, because these were the faces that we saw, where we could see from outside of our community. The main person I looked up to was my mother…because I felt safe.
"The whole story is that I was raised by my aunt and uncle. And this happened a lot in the Black community, where various other members would take care of other members, and this was still out of the Black experience. That's something that they just did. But when I finally went with my mother, I found that it was like being in heaven. My mother was safe, [a] beautiful person, human being. That's the person that I always looked up to."
The Supremes
When the Primettes coalesced and later became The Supremes, other styles and paragons emerged. Indeed, 1960 brought the initial group a single, "Tears Of Sorrow," on the small Detroit independent Lu Pine. "Flo was the blues, and she was the Aretha Franklin and that type of singing person in the group," says Mary.
"And then, we did a lot of The Drifters' songs. Diane did all of those, because that was more like pop. That was not so much the blues area of things. It was pop. And I did all of the ballads. Whoever had a ballad out, I would sing that song. Whoever had the hit out, Ray Charles at the time, that's what Flo would sing."
Motown, in its infancy, did not open its doors to the group, but they refused to take no for an answer. Recalls Wilson: "After we had been at Lu Pine… we decided, 'You know what? Let's just go back there' [to Motown's headquarters] and that's when we started sitting on the lawn.
"And one day, somebody, I can't even remember who the producers were, but somebody came out and said, 'We need some handclaps or background singers. We got this session we got to do.' We said, 'We'll do it.' And that's how we got in."
Beginnings at Motown
The group's first LP, Meet The Supremes, was released in December 1962 and presented its own challenges. "In the beginning, recording, you had to do around our schedule in terms of school, because we were in high school. And after that, obviously, when we were out of school, we were free, so we could be there at any time. And we still weren't famous, so it was like, 'Okay, you be there when we want you.'"
It's become an almost worn-out adage that, once the Ross-Wilson-Ballard triumvirate was in place, the trio's wider recognition was slow in coming. Mary says that the "no-hit Supremes" label was her own phrase. But even then, they didn't lack confidence.
"We found very early on that people liked us," she says, "and they actually couldn't figure out why we thought we were so good, especially at Motown. I think they would think we had big heads. 'Why The Supremes think they so good? They don't have a hit record,' because it was all based on hit records. That's not about us.
"When we're together, we were just so together. That's why I mentioned the harmony part. With Flo and I, the harmony was just perfect, and we just fit just like that. And with Diane doing that, it was just so perfect."
Success with The Supremes
Of course, everything changed with The Supremes' "Where Did Our Love Go." The track soared to No.1, beginning an unequaled sequence of success. It was a team effort, though. "What they all had in common was that they were all extremely creative," says Mary of Motown's peerless personnel. "And you knew that when they said something about a song, about this, you knew that they knew what they were talking about. It was very obvious. That's one thing I loved about being there. You felt good in their care, what they were telling you was right.
"It's always like a tailor. They know how to stitch everything together, but what about your body? Now, making something for your body might be this particular tailor's expertise, and that's what made it so different. With a person like Smokey [Robinson] and the group like Holland-Dozier-Holland, you were put with people who knew what kind of body you had, and they would frame it for your body. Now, if they had to switch and work it with you, they say, 'Well, that's not going to work. We got to frame it a different way. Let's turn it this way.' And they always were able to do that. That was great."
The process of creating the unending magic of The Supremes was as visual as it was musical. "I loved it all," she says. "The one thing that was really great was after you recorded, then you go in to put the music to the steps. That's a whole 'nother, as they say, ballgame. You sing a song, and then you think of the song in this way when you're singing it in your mind, lyrically, what all that's about.
"Then, when you're doing the steps, it's not so much about the lyrics. It might be about the music, it might be about what's in between the music. People say, 'You have all this.' Well, what's in the silence? And a lot of times, Cholly [Atkins, Motown choreographer] would move within the silence. Sometimes, it would be like, 'Stop right on it.'"
Marvin Gaye and Stevie Wonder
Later in the interview, the conversation turns to some of The Supremes' contemporaries at Motown, about whom Mary is typically forthright. "We all love Marvin," she says. "First, I have to say, Marvin was one of those creatures that…it was his soul. It wasn't sexual. There was something about him that was just so sweet, so warm, so gentle, all of that."
Then, another day at 2648 West Grand Boulevard: "Berry would always take us around, and anything new happening in that day, he was like, 'Okay, girls, there's a little guy coming around here and they call him Stevie Wonder, and he's a genius.' We didn't know what the hell a genius was at that age. We were every bit of 15. We were like, 'Oh, okay, great.'
"Here comes this little kid walking right in. His mom was with him. And we were looking at him, 'That's the genius? Okay. Let's see what this genius is all about.' And then he jumped on the organ, they had the organ there at the time, and started playing the organ, and he started playing the drums. He played everything in there. We're like, 'Oh, okay, that's what a genius is.'"
Through the tribulations of Diana's departure, the triumph against the odds of the group's 1970s hits, and Mary's voyage of self-discovery, Mary Wilson retained a combination of elegance, dignity, and honesty that is rarely seen. Her love for life is palpable in this newly shared audio keepsake of an artist we all miss, but whose contribution to our lives is undimmed.
Click here to listen to the interview in full on YouTube. Motown/UMe has released, for the first time digitally, Mary Wilson: Expanded Edition. The newly expanded edition of her debut solo album, originally released in 1979 now includes eight bonus tracks, four of which are previously unreleased.