New Eric Kupper Remix Of Mary Wilson's 'Red Hot' Set To Fill Dancefloors
The version is inspired by the original on Motown/UMe's recently-released 'Mary Wilson: Expanded Edition.'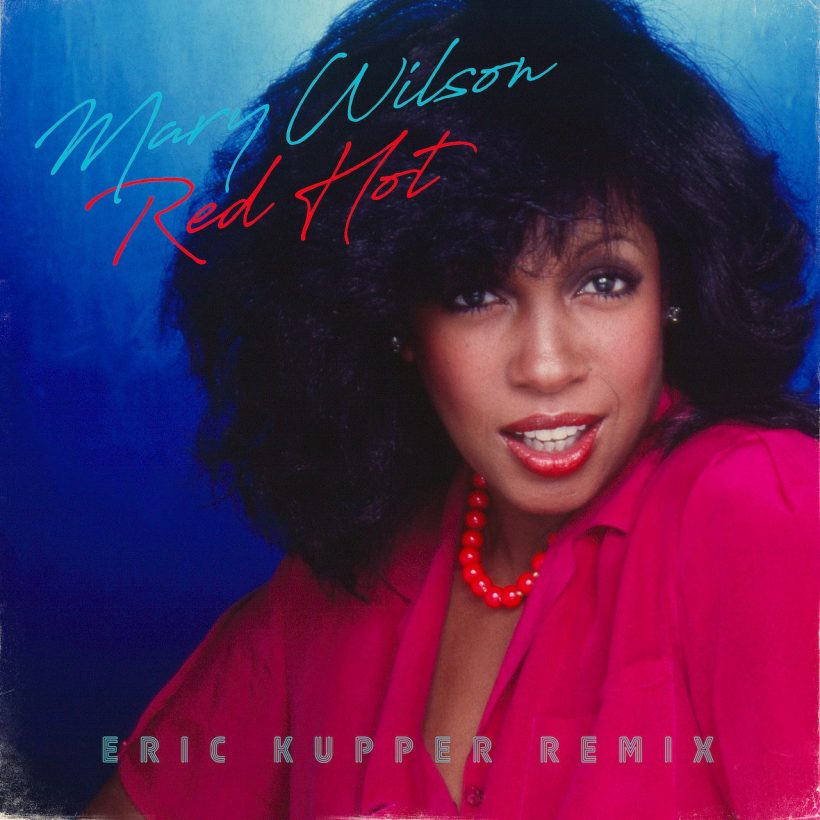 A brand new remix of Mary Wilson's "Red Hot" is available from today, by in-demand producer, artist and remixer Eric Kupper. The version, which is set to fill floors in dance clubs across the US and beyond, is inspired by the original on the recently-released Motown/UMe album by the late founding member of the Supremes, Mary Wilson: Expanded Edition.
The new incarnation of the song is part of the new "Red Hot (Eric Kupper Remix)" EP. The main, near-nine-minute mix is accompanied by a remix dub and a remix edit, which are sure to expand the new audience for the much-missed vocalist's solo work. Kupper is responsible for some 120 dance hits and numerous chart-toppers with his remixes for a range of artists across many styles.
The album of the same name was first released by Motown in the summer of 1979. The expanded edition of the set was release in March to coincide with what would have been Mary's 77th birthday, just weeks after her sudden death shocked friends and fans worldwide.
Red Hot (The Eric Kupper Remix)
"Red Hot" was the clear choice as lead single from the original LP, and was composed, like the rest of the set, by Frank Busey and John Duarte. The full-length was produced by Motown stalwart Hal Davis, who also produced labelmates of Mary's such as Stevie Wonder, Marvin Gaye, Gladys Knight and the Pips, the Jackson 5, and indeed the Supremes.
The progress of the "Red Hot" single first time around was impeded by the wide-reaching impact of the "Disco Sucks" movement of the time, a product of the backlash against the previously all-powerful genre. The infamous Disco Demolition Night took place at Comiskey Park in Chicago on July 12, 1979, just before the release of the album. The single topped out at No.85 on the dance chart and No.95 R&B.
The new Mary Wilson: Expanded Edition revives the song's rare 12" and 7" mixes, which were distinct from the album version. A second single, "Pick Up the Pieces," was released in the UK, but the album missed out on the recognition it is now being afforded via the expanded reissue some 42 years later.
Buy or stream Mary Wilson's Mary Wilson: Expanded Edition.