Metallica Collaborate With Billabong LAB On Surf Clothing Collection
The new collection draws inspiration from the band's biggest albums, including 1991's 'Metallica (the Black Album)'.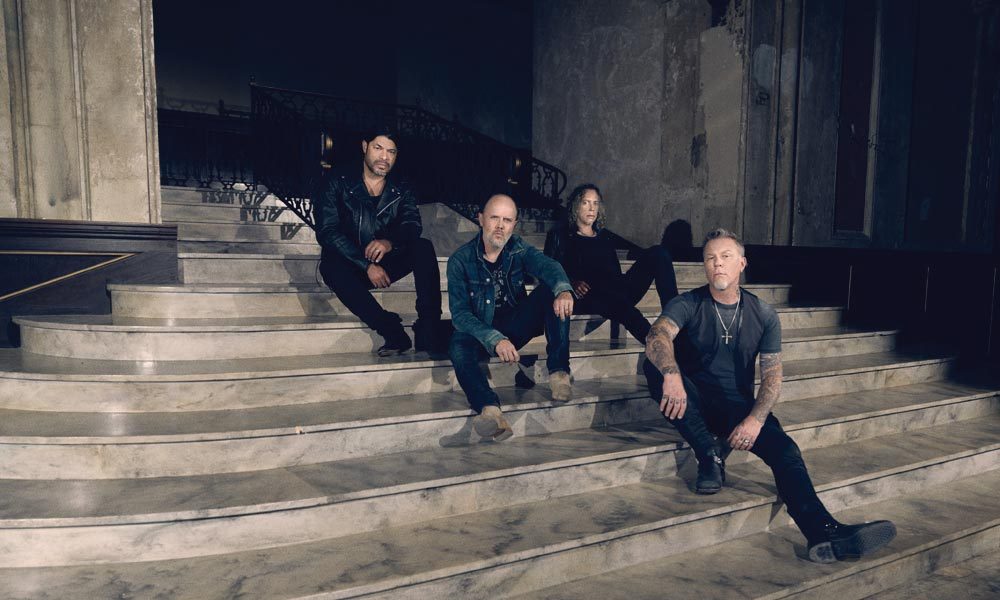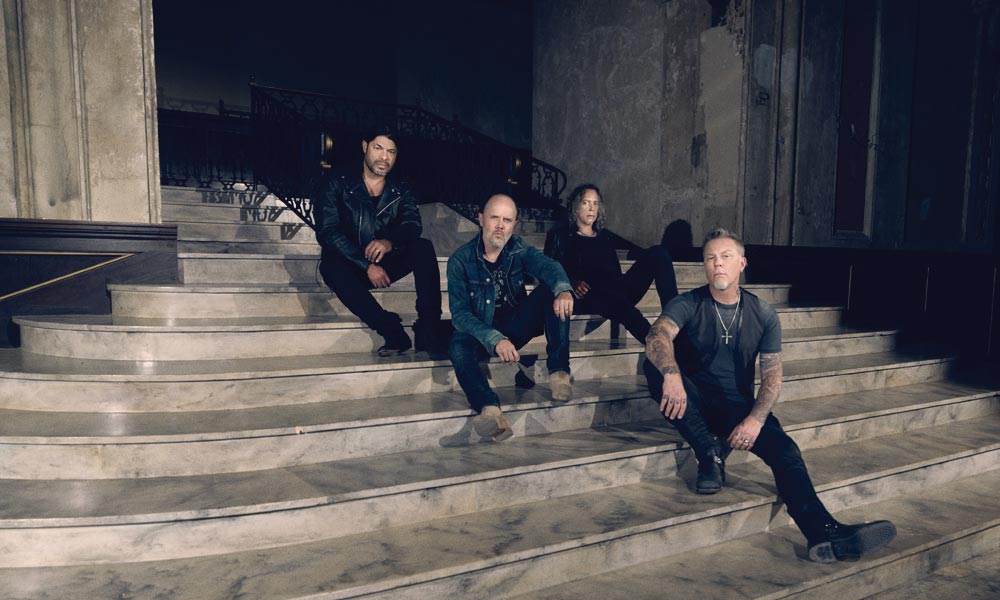 Metal titans Metallica have now expanded their clothing collaboration with surf brand Billabong LAB, drawing inspiration from more of their biggest albums, including 1991's Metallica (the Black Album). You can check the entire collection out here.
A version of the clothing range was launched in March, focusing on design work from 1986 classic Master Of Puppets, but now the expanded range includes a 'Black Album' wetsuit and Ride The Lightning board shorts, among other notable Metallica pieces.
Metallica first joined forces with Billabong LAB back in 2007, with a later 2019 collaboration focusing on clothing and accessories inspired by artwork from the band's early albums, plus original concept art by Brian Schroeder (aka Pushead), who designed the cover art for St. Anger and illustrations for …And Justice for All. In addition to those boardies and that badass wetsuit, the expanded Metallica x Billabong LAB collection also includes t-shirts and vests, plus hoodies and jackets for when the mercury drops.
The …And Justice For All collection in the Billabong x Metallica collection was endorsed by Billabong surf athlete and new World Championship Tour member Ethan Ewing. The 21-year-old Australian is known for his speed, flawless technique and explosiveness, which is a perfect match for the impossibly fast, technically brilliant energy of Metallica's multi-platinum '…And Justice for All album.
"It's been an amazing five months with five show-stopping collections," said Evan Slater, VP of Global Marketing at Billabong. "We're so grateful to have worked with such a legendary brand on a project of this scope and hope you enjoy the product as much as we do."
"There's a lot of rage in metal, but it's a good rage," said Metallica bassist and avid surfer Robert Trujillo about the collaboration with Billabong LAB. "It's a great release, almost like surfing, out in the rhythm of the ocean."
Metallica lead guitarist Kirk Hammett added: "For myself, the exhilaration of Heavy Metal and the exhilaration of riding a wave are one and the same. The new collaboration reflects this incredible feeling,"
Listen to the Best of Metallica on Apple Music and Spotify.
Format:
UK English