Metallica's James Hetfield Publishes Coffee Table Book Celebrating Classic Cars
'Reclaimed Rust: The Four-Wheeled Creations Of James Hetfield' is out on 28 July.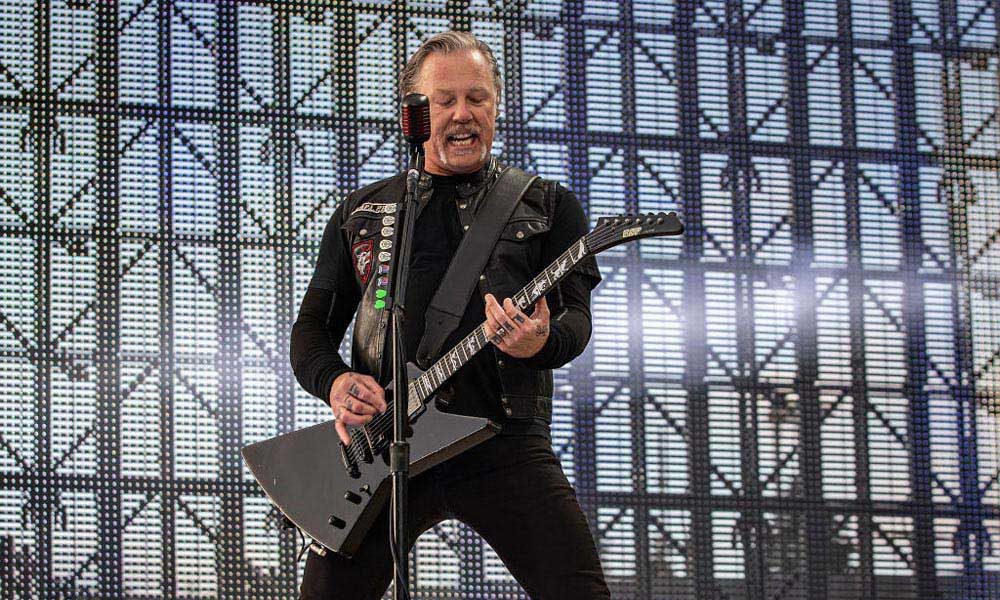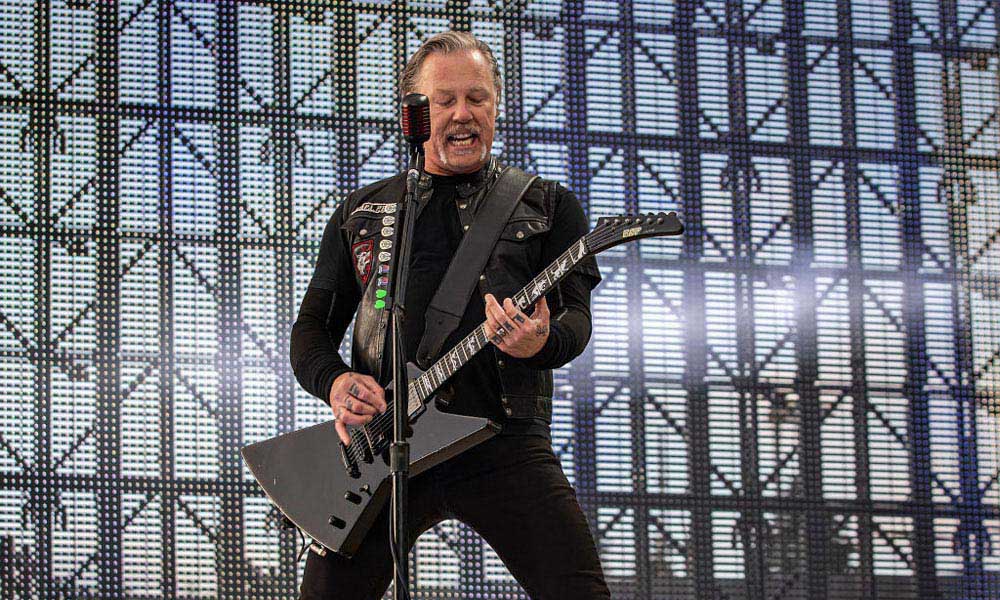 Metallica frontman James Hetfield has shared a preview of his upcoming coffee table book showcasing his passion for restoring classic cars.
Hetfield paged through Reclaimed Rust: The Four-Wheeled Creations Of James Hetfield in an unboxing video yesterday, 17 June, which you can check out below. The limited edition, leather-bound book is set for release on 28 July through Insight Editions.
Reclaimed Rust: The Four-Wheeled Creations of James Hetfield (Limited Edition Unboxing Video)
Hetfield's book showcases 11 cars. Automobile magazine Metal Injection reports that the classic cars featured include a 1937 Lincoln Zephyr and a 1936 Auburn Roadster. Others include a Delahaye-inspired 1934 Packard Aquarius, a 1936 Ford in bare metal and a purple 1956 Ford F-100 pick-up truck. The box set also includes a Reclaimed Rust car club plaque, a keychain and shop rag featuring Hetfield's logo and selected lithographs of his cars.
Hetfield also previously published a children's book with Metallica in late 2019. The "rhyming, illustrated history of Metallica from A to Z" entitled The ABCs of Metallica came out in November.
Earlier this week, Metallica shared the latest episode in their 'Metallica Mondays' concert series – their show from Melbourne, Australia, from the 'Soundwave' tour of 2013. It is the 13th stream in the run which kicked off back in March just as lockdown measures were being put in place.
Prior to this Melbourne show, the 'Metallica Mondays' series has featured sets from cities including Paris, San Francisco, Copenhagen, Munich and London, and have seen the band go back as far as 1983 on their 'Kill 'Em All For One' tour.
The band said in a statement, "While we're all doing our part and staying home, we find ourselves missing live music, so how about we dive back into a few of our favourite shows at a socially responsible distance?"
Each concert in the series is broadcast on the band's YouTube and Facebook at 8pm ET (1am GMT) on Mondays with fans able to donate cash live to Metallica's All Within My Hands foundation during the stream.
Listen to the Best of Metallica on Apple Music and Spotify.
Format:
UK English