Metallica Team With MasterClass To Teach A Class On How To Be A Band
MasterClass is a popular streaming platform where anyone can learn from the world's best across a wide range of subjects.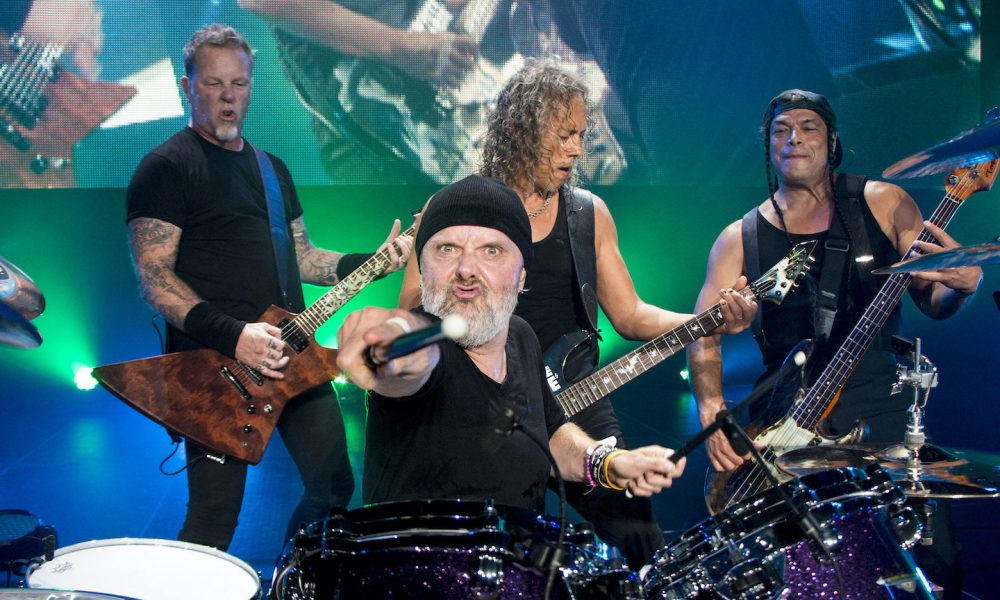 MasterClass, the streaming platform where anyone can learn from the world's best across a wide range of subjects, have announced that Metallica will teach a class on being a band.
In celebration of the group's 40th anniversary and as the first rock band to teach on MasterClass, James Hetfield, Lars Ulrich, Kirk Hammett and Robert Trujillo will reflect on four decades of transcendence, giving members a window into their journey to teach strategies for growing and staying together as a band, collaborating creatively and maintaining a unique and intimate relationship with a loyal legion of fans.
"With 40 years of sustained success, Metallica is arguably one of the greatest bands of all time," said David Rogier, founder and CEO of MasterClass. "For the first time, Metallica will bring MasterClass members along their dynamic creative process, teaching strategies for what it takes to be a band and demonstrating how individuals with big ideas can start, maintain and work together as a collective."
Metallica Teaches Being a Band | Official Trailer | MasterClass
In their class, Metallica will unpack the principles that ensure longevity as a group by being effective communicators, managing criticism and navigating collaboration. Breaking down some of their greatest hits, including "Enter Sandman"' and "Master of Puppets," they will provide techniques for songwriting, taking members through the process of a song from its conception as a riff to its finished arrangement, complete with lyrics, solos and moments of dynamic tension.
Metallica's class is now available exclusively on MasterClass, where subscribers get unlimited access to all 100+ instructors with an annual membership.
In the MasterClass preview – which you can see above – James Hetfield says they'll talk about how to get the best out of everyone by collaborating and not letting egos take over. Bassist Robert Trujillo speaks on the value of communicating and drummer Lars Ulrich chimes in on letting the silly things go.  The video also promises they'll get into lyric writing, break down classic Metallica songs, and give you a "badass performance."
Listen to the best of Metallica on Apple Music and Spotify.