Fred Armisen And Mark Hamill Star In Teaser For George Harrison's 'My Sweet Lord' Video
The video is set to premiere Wednesday, December 15 at 9 AM PST.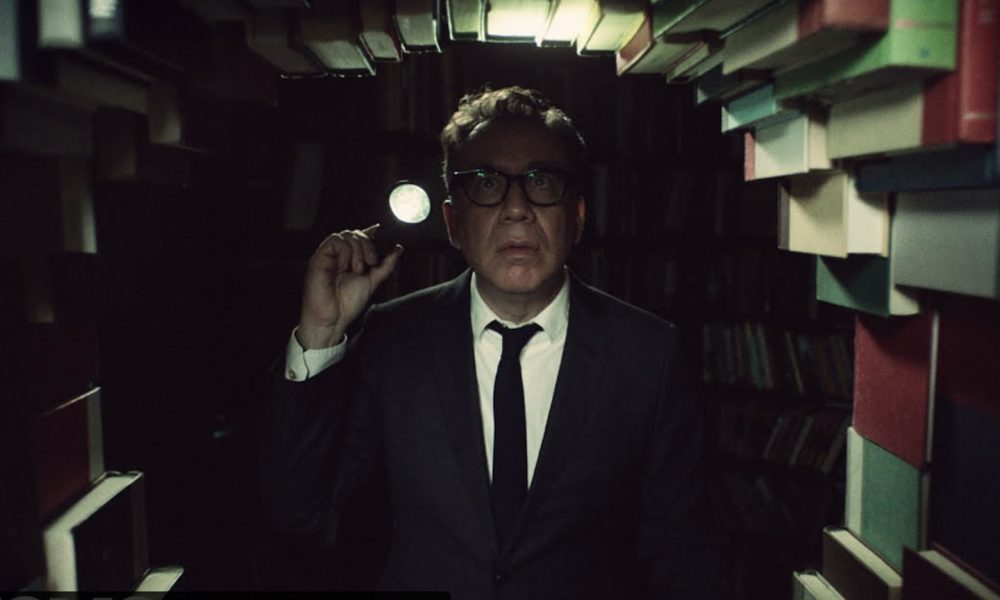 The first-ever official music video for George Harrison's iconic "My Sweet Lord" is set to premiere this Wednesday, December 15 at 9AM PT/5PM GMT on YouTube.
Featuring an all-star cast of more than 40 musicians, actors, and comedians, the teaser, which was posted to George Harrison's Twitter, features Fred Armisen dressed like the Men in Black while Hamill instructs him on the intricacies of a particular scanner. The video doesn't reveal much, though the Portlandia star and the Star Wars legend are likely to play large roles in the visual that appears to have been filmed partially at The Last Bookstore in downtown Los Angeles.
George Harrison - My Sweet Lord (Official Music Video)
Taken from George Harrison's towering All Things Must Pass album, "My Sweet Lord" has the distinction of being the first No.1 single in the UK and America by a former Beatle, as well as being the UK's biggest selling single of 1971. George wrote the song, but did you know that he was not the first to record "My Sweet Lord"? George gave the song to Billy Preston to include on his September 1970 album, Encouraging Words.
Billy's album included many of the musicians that were bound up in George's musical world during this period, appearing on All Things Must Pass, including Eric Clapton, Bobby Whitlock, Carl Radle, and Jim Gordon who soon after formed Derek and the Dominos. Bobby Keys and Jim Price play horns, and on Billy's version of "My Sweet Lord," it's the distinctive sounds of the Edwin Hawkins singers that provide the backing vocals.
George's version of "My Sweet Lord" was recorded with Phil Spector, who was co-producing the sessions at Abbey Road Studios. Billy Preston again played on the track, along with Clapton, Ringo Starr, Jim Gordon, and all four members of Badfinger, who were signed to Apple.
For the final version, Harrison and Spector chose from a number of rhythm tracks before selecting the master take, which featured, among others, Klaus Voormann on bass and Gary Wright on a second keyboard. It's possible Peter Frampton may have added acoustic guitar after the main session. George's slide guitar parts and John Barham's orchestral arrangement were overdubbed at Trident Studios in central London.
Buy or stream the 50th anniversary editions of All Things Must Pass.