Mya Celebrates 20 Years Of 'Moodring' With Jersey Club Remix Of 'My Love Is Like…Wo'
The new version of the hit single is part of a deluxe reissue of the star's third album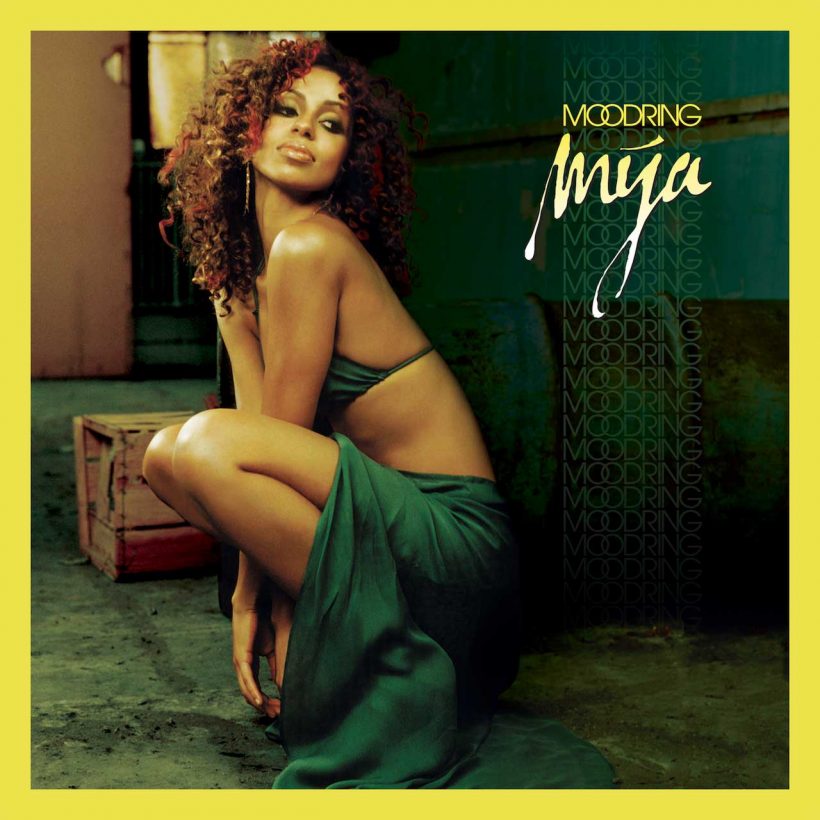 Mya has shared a deluxe reissue of her third studio album Moodring to mark the record's 20th anniversary, including a Jersey Club remix of "My Love Is Like…Wo."
Remixed by DJ Flex, the new version gives the hit single a current update, chopping its sexually empowered, smooth sound to fit the trending style.
"My Love Is Like…Wo" was the third single from Moodring and was released in 2003. It saw Mya team up with Missy Elliott, who wrote the track alongside Charles and Kenneth Bereal. It landed in the Top 20 of the Billboard Hot 100, peaking at No.13, while it also charted in the Top 40 in the UK, Australia, Ireland, and New Zealand.
My Love Is Like... Wo (DJ Flex Jersey Club Remix)
At the time of Moodring's release, Mya said the record was about who she was in 2003. "There are a lot of different emotions and situations on Moodring because I really wanted to show how I feel," she told Jet magazine. "I'm at a point in my life where I'm comfortable sharing those sides of me. This album has been a playground for me."
The deluxe edition of the album also features three further remixes of "My Love Is Like…Wo," including the "All Star Mix-Main Pass" remix featuring John Doe, plus the "Swizz Mix/Radio Mix with Rap" version featuring Cassidy and another "without rap." There are also two remixes of the track "Fallen," which featured Fat Lip and Tre.
The special anniversary reissue of Moodring follows a similar re-release of Mya's self-titled debut album in April. That edition was shared to celebrate the record's 25th anniversary and included six bonus tracks that were previously unavailable on DSPs.
Buy or stream Moodring (Deluxe).
Moodring (Deluxe) tracklist:
1. My Love Is Like…Wo
2. Fallen
3. Why You Gotta Look So Good? (Feat. Lloyd Banks)
4. Step
5. Sophisticated Lady
6. No Sleep Tonight
7. Anatomy 1On1
8. Hurry Up (Feat. Gunz)
9. Things Come & Go (Feat. Sean Paul)
10. You
11. After The Rain
12. Late
13. Whatever B___h
14. Taste This
15. Take A Picture
16. Free Fallin'
17. Real Compared To What
18. EXtacy
19. Little Too Much, Little Too Late
20. Moodring
21. My Love Is Like…Wo (DJ Flex Jersey Club Remix)
22. Part II – My Love Is Like…Wo (feat. John Doe) [All Star Mix-Main Pass]
23. Part III – My Love Is Like…Wo (feat. Cassidy) [Swizz Mix / Radio Mix With Rap]
24. Part III – My Love Is Like…Wo (Swizz Beatz Radio Mix Without Rap)
25. Fallen (feat. Fat Lip & Tre) [The Remix Original]
26. Fallen (feat. Fat Lip & Tre) [The Remix Plus]