MLS' Nashville Soccer Club Launches Johnny Cash Man In Black Kit
The kit has been created with the cooperation of the estate of Johnny Cash.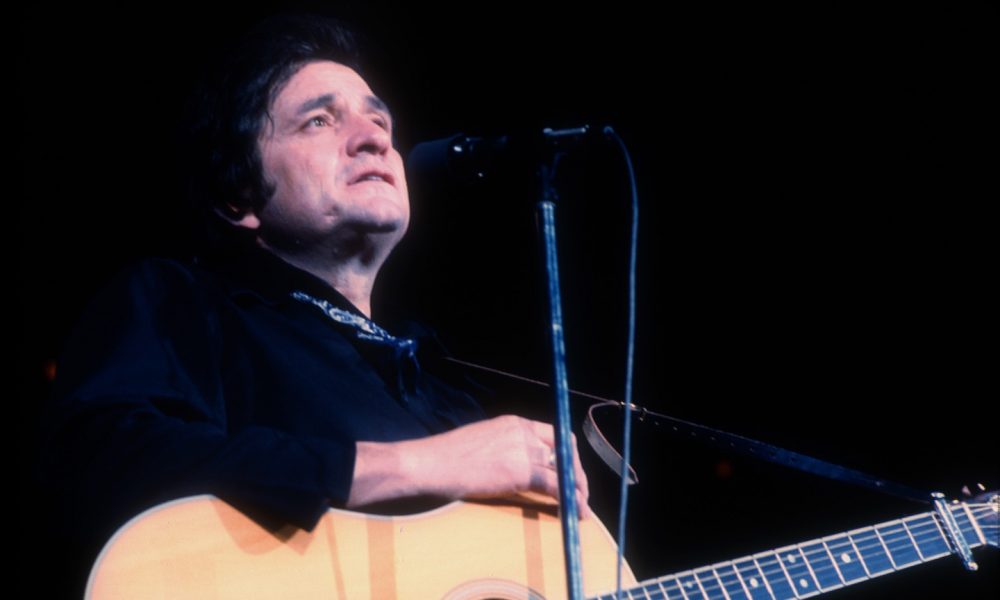 The Nashville Soccer Club unveiled a new Johnny Cash Man in Black kit at the Jersey Festival on Saturday (18) at Nashville's Hall of Fame Park.
Shop the best of Johnny Cash's discography on vinyl and more.
The team, which normally has yellow uniforms, will officially introduce the new kit in its MLS fixture at home to New York City FC this coming Saturday. The game kicks off at 9:30 UTC at Geodis Park Stadium in Nashville. Nashville SC currently ranks 9th in the MLS, while New York City FC is 11th.
The kit has been created in collaboration with the estate of Johnny Cash, Sandbox Succession, and Wasserman Music, and was inspired by the club's fans, the Backline Supporters Collective, the club's fans. When the club played its first MLS match in 2020, the Backline unveiled their first MLS TIFO [flag], featuring the Man in Black alongside the Nashville SC logo.
Nashville SC "Man In Black" Jersey Launch
The new all-black ensemble is inspired by that moment, and is embellished by dark graphite and iron metallic accents including a jocktag of an image of Cash at Folsom Prison. It also has his autograph on the back of the neck, the Nashville SC crest, and an iron metallic Renasant Bank logo, plus an adidas logo. The left sleeve features the Apple TV and MLS logos, marking their partnership, and the right sleeve has the Hyundai logo.
Nashville SC CEO Ian Ayre says: "From the first day we started Nashville Soccer Club, we talked a lot about being 'uniquely Nashville.' This city is steeped in music history and Icons of that industry. None more so than the Man in Black himself, Johnny Cash.
"From our opening match on Feb. 29, 2020 when our supporters, The Backline, unveiled a Tifo with that famous Johnny Cash image, there has clearly been a strong connection between both the Cash Family and the NSC family. I don't think there can be a greater tribute to Johnny's place in music history or Nashville than to have a team full of Men in Black take the field on behalf of Nashville SC."
Cash's son John Carter Cash adds: "Nashville meant so much to my father, both as a historical music community and a welcoming home. Connecting the Cash legacy to Nashville Soccer Club and Major League Soccer, and the joy it's bringing to Nashville residents, would have made him proud. I'm delighted to see the Man in Black celebrated alongside the Boys in Gold."
Listen to uDiscover Music's Johnny Cash Best Of playlist.