Neon Trees To Celebrate 'Everybody Talks' 10th Anniversary With 'Versions Of You' EP And Single
The four track project arrives on December 10.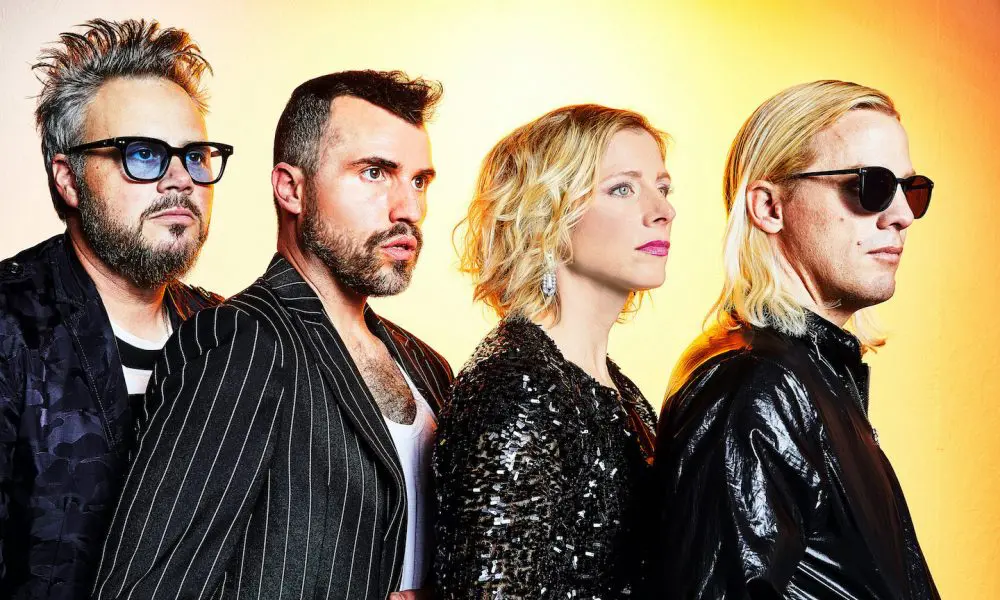 Nearly a decade has passed since the release of alternative rock band Neon Trees' smash single "Everybody Talks." To celebrate the release, the band has announced a new single and accompanying EP titled versions of you, both out December 10.
Composed of four songs, including the title track, versions of you will feature updated recordings of some of Neon Trees' career-defining hit singles. Among them are "Everybody Talks," "Animal" and "Sleeping with a Friend."
Each song represents a separate era for the Provo, Utah-hailing band. "Animal" earned a double-platinum certification from the RIAA as the lead single from Neon Trees' debut album Habits in 2010. Their sophomore album, 2012's Picture Show, came with the heat of "Everybody Talks," the inescapable single that has since been certified 5x platinum.
Pop Psychology, the third album from Neon Trees, yielded a hit in "Sleeping With A Friend." The gold-certified single became a top 10 hit on Billboard's US Adult Top 40 chart and ushered in a fresh era of the band.
"Going into it, I could not have imagined it was going to take off like that. Me and my band were the types that were raised on bands that got in vans and played. We did that the first five years of our career," frontman Tyler Glenn told Advocate.
"Before everyone signed, we got into vans and played for 10 people. The minute we put out our first song, we started to see traction and it became this crazy thing for us. Then 'Everybody Talks' did the same thing."
It's been a whirlwind of a career for Neon Trees since then. Last year, the band shared their fourth studio album I Can Feel You Forgetting Me which features the single "Used To Like." The upcoming single "versions of you" marks the first true single Neon Trees has shared since the 2020 album. In October, they shared the holiday track "Holiday Rock" with a festive music video sure to spread holiday cheer.
Pre-save versions of you ahead of the project's December 10 release.
Neon Trees — versions of you [Digital EP]
1. animal (new version)
2. everybody talks (new version)
3. sleeping with a friend (new version)
4. versions of you