New Limited-Edition Shirt Celebrates Marvin Gaye
Available exclusively at the Better Gift Shop, the camp shirt features art from the best-selling 'Marvin Gaye Live!' LP.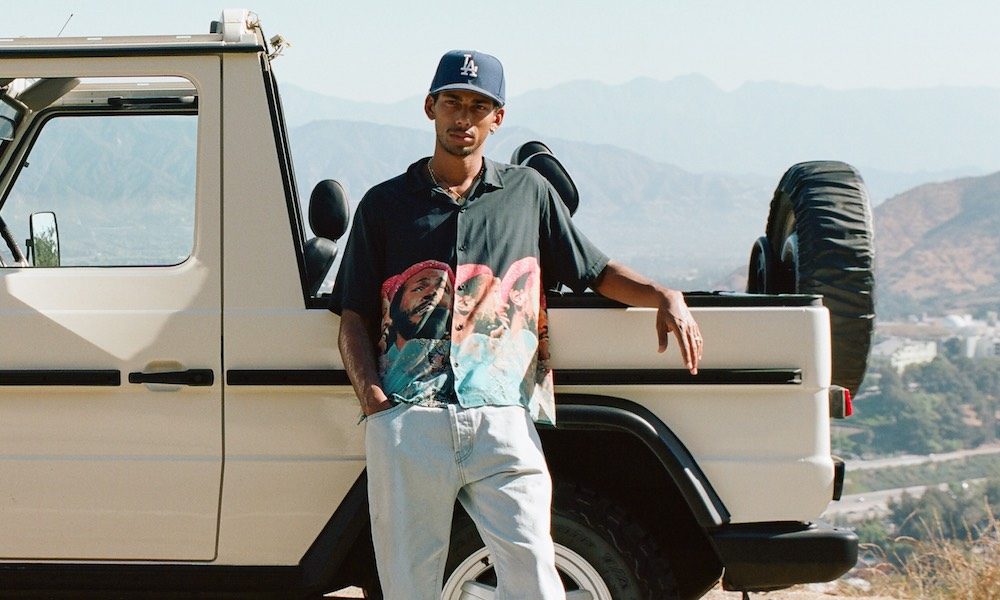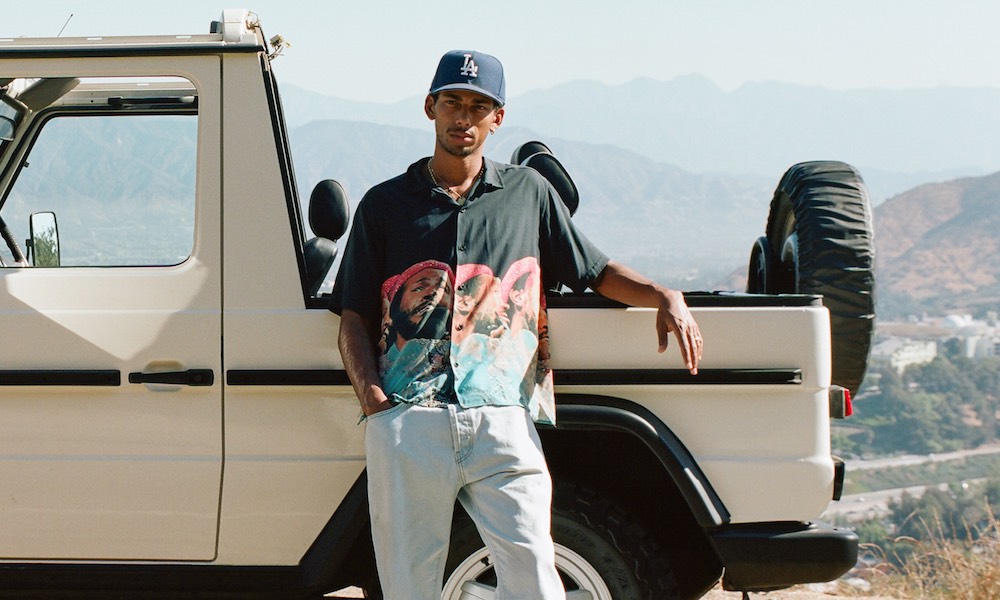 Fans of Marvin Gaye now have a new item to add to their holiday wish lists: a stylish camp shirt featuring art from the Marvin Gaye Live! album cover. The limited-edition design is an exclusive collaboration between the Marvin Gaye Estate, Motown Records, and Better Gift Shop.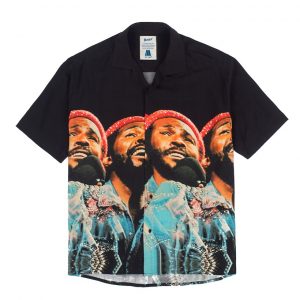 On January 4, 1974, legendary soul singer Marvin Gaye gave a rare live performance to more than 14,000 fans at the Oakland Coliseum in California. The triumphant performance – which kicked off his first tour in four years – was released on vinyl later that year as Marvin Gaye Live! The album became a best-seller for Gaye, topping the R&B charts and earning him a Grammy nomination for Best Male R&B Performance.
Now, the iconic album art – featuring Jim Britt's concert photo – can be seen on the Marvin Gaye Live! short-sleeve camp shirt. Designed and produced by the Better Gift Shop, the shirt is made of 100% viscose, sourced and produced in Portugal from some of the finest fabric suppliers in the world.
The Marvin Gaye Live! camp shirt is available to purchase online at Better Gift Shop's website or at the Better Gift Shop kiosk at Dover Street Market in Los Angeles. On Saturday, November 21, the shirt will be made available in Japan at the Better Gift Shop kiosk at Dover Street Market Ginza.
Founded in Toronto in 2017, Better Gift Shop is a gift shop to a fictional museum – bringing cultural, social, and artistic ideas to life.
Last year marked what would have been the 80th birthday of the "Prince of Soul." Gaye's life, music, and influence were honored in a variety of ways throughout the year, including by the US Postal Service, who issued a Marvin Gaye Forever Stamp. Fans were also thrilled to hear Gaye's "lost" 1972 album, You're The Man, which was initially intended to follow his groundbreaking 1971 record, What's Going On.
Listen to the best of Marvin Gaye on Apple Music and Spotify.