Niall Horan Compiles New 'Fresh Éire' Playlist For Spotify
The singer-songwriter's four-hour playlist showcases the best in contemporary Irish talent, including Inhaler, Cian Ducrot and many more.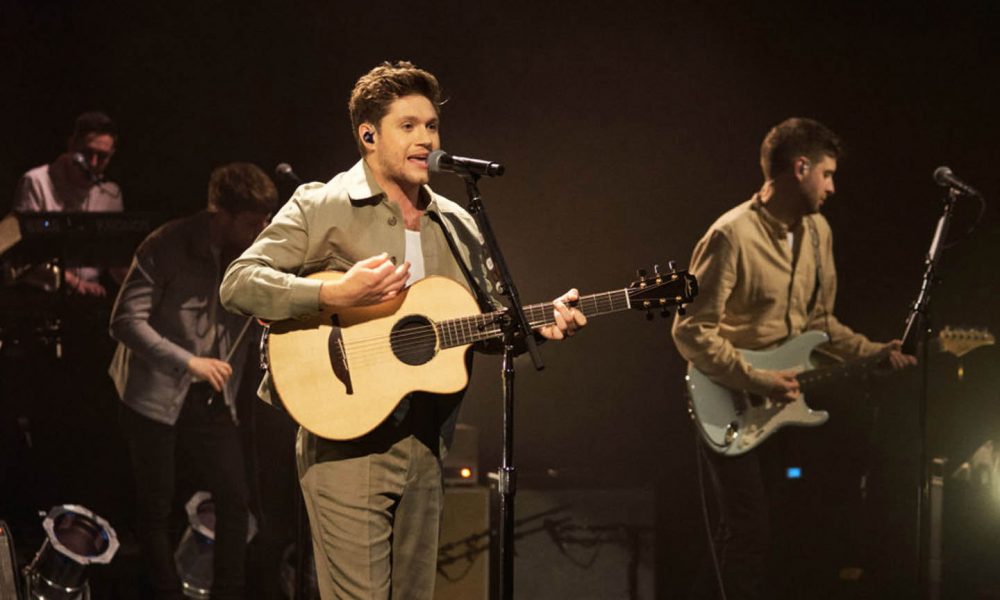 This week, Niall Horan took over Spotify's 'Fresh Éire' playlist and he came up with a four-hour playlist spotlighting the best in contemporary Irish talent.
The singer-songwriter showed off his comprehensive knowledge of today's Irish scene by choosing a diverse mix of new tracks. Some of the selections included Cian Ducrot's "I'll Be Waiting" and Nell Mescal's "In My Head" and "Homesick." Elsewhere, Horan selected songs by artists including by Inhaler, Fontaines D.C frontman Grian Chatten, Picture This, The Academic and Kean Kavanagh, in addition to Ireland's 2023 Eurovision performers Wild Youth. You can check out Niall Horan's 'Fresh Éire' playlist on Spotify here.
Elsewhere in Niall Horan news, the artist recently released his latest single "Meltdown" through Capitol Records. Witten by Horan, along with Amy Little, John Ryan and Joel Little – who also produces – the cathartic new song features on Horan's new album, The Show, set for release on June 9.
With songs like "Meltdown," Horan illuminates the driving force behind his more intentional approach to songwriting: a heartfelt desire to provide his fans with the same sense of catharsis that he unfailingly finds in music. "Whenever I'm having some kind of issue, the easiest thing is to sit at the piano and let it all out, and it's not until I listen back that I realize, 'Jesus, that was honest,'" he explains.
A meditation on everything from mental health to the infinite complexity and uncertainty of love, The Show is all about following your heart to its absolute truth. In a recent feature, Esquire said, "The Show includes some of Horan's most vulnerable songwriting. Composed primarily on the piano, this album is an intimate reflection of his life as of late."
Hailing from Mullingar, in West Meath, Horan has sold over 80 million records and toured the globe multiple times as part of the iconic One Direction. His full-length solo debut Flicker entered the Billboard 200 at No. 1 in October 2017 and contained the 3x RIAA Platinum single "Slow Hands" and the 2x RIAA Platinum "This Town." It eventually hit the Top 10 in 20 countries, racking up global streams surpassing eight billion.