Nick Knox, Long-Time Drummer With The Cramps, Dies At 60
Knox played on the band's landmark early albums including their commercial high watermark, 1986's 'A Date With Elvis'.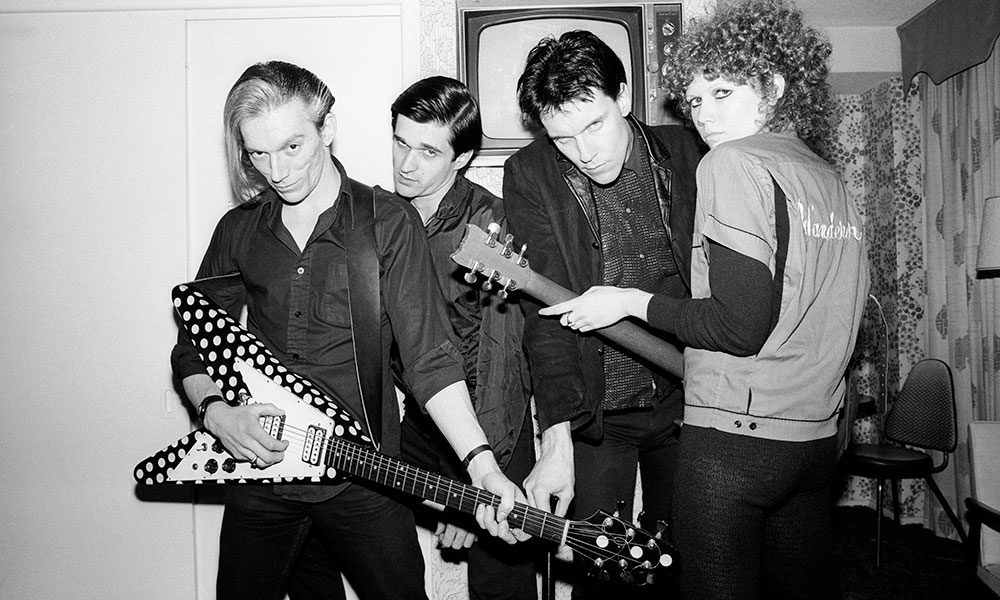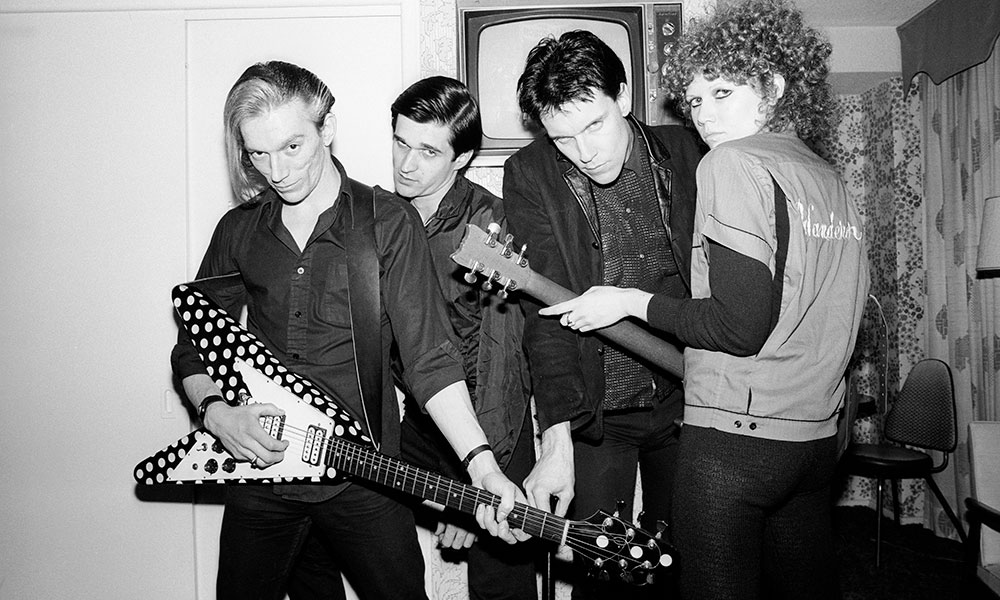 Nick Knox, long-time drummer with influential garage punk band The Cramps, died on 15 June at the age of 60.
Born Nicholas George Stephanoff on 26 March 1958, Knox was the longest tenured drummer of The Cramps, sitting behind the kit from 1977 to 1991. Knox joined the NYC-via Akron, Ohio, outfit alongside larger-than-life frontman Lux Interior, guitarist Poison Ivy and spooky second guitarist Bryan Gregory. Anybody who saw this era of the band knew that Knox's jet-black hair and the sunglasses framing his stoic face was another key of cool in the pioneering psycho/goth/rockabilly outfit's chain.
Knox appeared on the band's first four studio albums, including 1980's Songs The Lord Taught Us produced by Big Star's Alex Chilton, Psychedelic Jungle and 1986's A Date With Elvis, which became the band's most commercially successful release.
In 1991, when Nick Knox left The Cramps and the music scene, he returned to Garfield Heights, Ohio, and kept a low profile. In 2013, Knox appeared on Terminal, an album by Cheese Borger And The Cleveland Steamers, playing drums on three tracks. His last live performance was in 2003 with another notorious Cleveland ensemble, The Pagans, at an event called "Ohio's Punk Past," curated and promoted by the Rock And Roll Hall Of Fame.
Most recently Knox worked with and was described as the "senior advisor" to the Cleveland-based punk band Archie And The Bunkers, and worked closely with the band on their 2017 single on Norton Records, the label started and run by Miriam Linna inn 1996.
Former Cramps members Miriam Linna and Kid Congo Powers paid tribute to Nick Knox on social media.  In a heartfelt Facebook tribute, Miriam Linna wrote: "I thank God that Nicky was a friend of mine. He was one of the kindest, funniest, most amazing human beings ever and I was very lucky to have been in his orbit."
Kid Congo Powers tweeted: "Nick Knox Coolest of the cool. R.I.P. Glad to have played to your boss Beat. Meet you on the mystery plane. Nick said on his last email to me a few months ago "don't take any wooden nickels or $20 bills with Reggie Jackson on 'em. Your friend and mine." Already missed."
Format:
UK English