Nirvana, Prince,Michael Jackson Memorabilia Exhibited In Newbridge, Ireland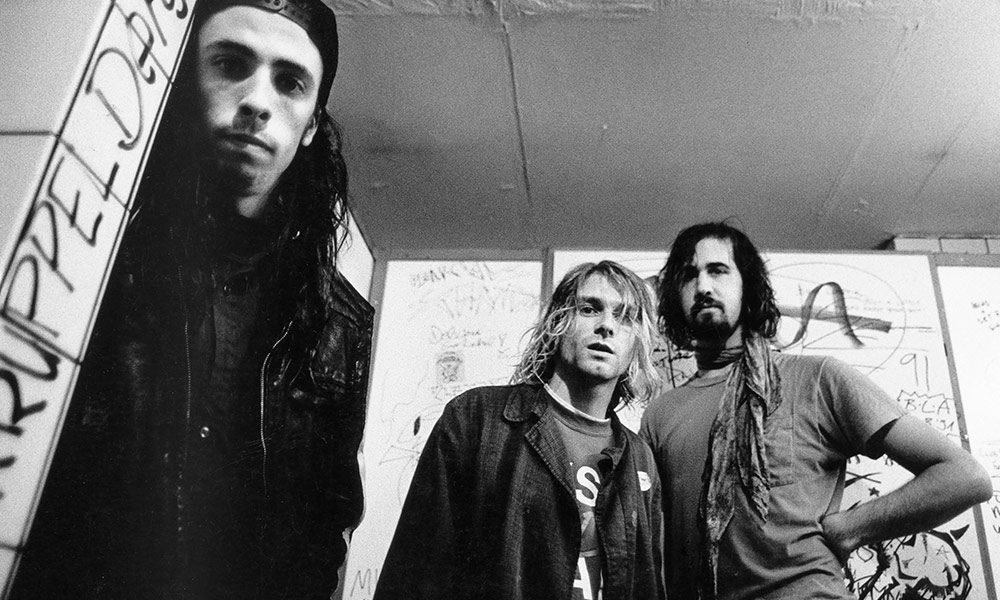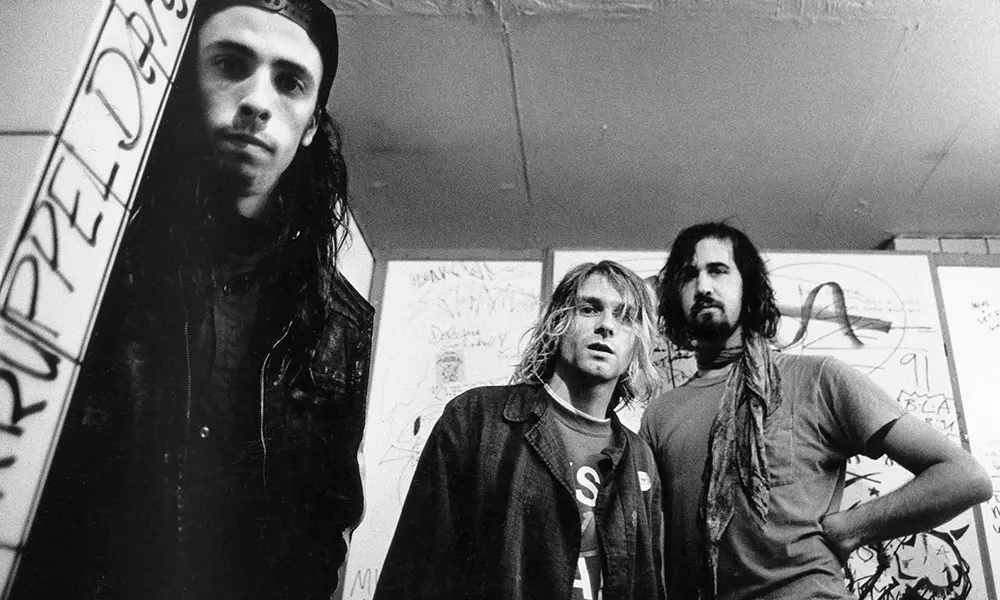 Famous items of memorabilia once belonging to Nirvana's Kurt Cobain, Prince, Michael Jackson and Rod Stewart are going on display at the Museum Of Style Icons at Newbridge Silverware in Ireland's County Kildare.
The Kurt Cobain & Gods of Grunge & Rock Exhibition opens in Newbridge on Wednesday, 27 September and runs until 25 October. It also give the public a chance to see several personal items due to go under the hammer at Julien's Auctions in Los Angeles, California on 3 and 4 November 2017.
Martin Nolan is auctioneer to the stars with Julien's and has handled some of the world's biggest celebrity auctions with memorabilia from stars including Michael Jackson, Ringo Starr, and Cher.
"It's very rare that anything comes up from him and anything that does sells hugely," he says of the Kurt Cobain-related items.
"We sold his green cardigan, the grunge cardigan he wore on MTV Unplugged in 1994, for $120,000 and we sold another grunge jacket he wore for over $70,000. He is highly collectible.
"We sold some of his artwork back in May for €75,000", he continues. "These are phenomenal prices for small postcard-sized drawings.
"So he (Cobain) is highly collectible and has a huge fan base, even here in Ireland, among every age group, even the younger generation. Everyone is intrigued by Kurt Cobain and Nirvana."
The highlight of the Newbridge collection is arguably the MTV Moonman the band received for 'Smells Like Teen Spirit' at the MTV Video Music Awards in September 1992.
It was a memorable night given the fact that the band were banned from playing their recently completed new song 'Rape Me' and agreed to play 'Lithium' instead. On the night they played the first few chords of 'Rape Me' in a prank designed to make the heads at MTV sweat.
"It was really the first time Nirvana took centre stage and they won the award for 'Smells Like Teen Spirit', which was a massively popular song and is to this day," Martin Nolan says.
"Nirvana were sort of separating themselves from other rock bands and Axl Rose was constantly vying with Kurt Cobain and they had that spat on stage. It's a famous, famous night and that award comes from some of his family members. Kurt kept it as a door stop in the bathroom of his house in Olympia, Washington."
The MTV Moonman is valued at $30,000 to $40,000 but Nolan reckons it could sell for "hundreds of thousands".
The Montage of Heck documentary released in 2015 gave an insight into Cobain's life before the band as well as with Nirvana and Martin Nolan believes the items at the exhibition also give an insight into the man and his genius.
"He was a genius, a creative genius, a brilliant writer, a great artist," he says.
Another remarkable item is the cheerleader outfit Cobain wore for a photoshoot for Rolling Stone which took place at Aberdeen Weatherwax High School where Cobain had been a student. Shot by Mark Seliger in 1994 it's accompanied by a copy of the magazine.
"He was a funny guy," Nolan says. "He was very direct in what he said and always said what was on his mind. He wore that outfit for a shoot with Rolling Stone and it comes with the magazine. The magazine is from January 1994 and in April 1994 he died. It's listed at between $6,000 and $8,000 but it will sell massively higher than that."
As well as the Nirvana memorabilia there will also be garments belonging to Michael Jackson, Prince and Rod Stewart.
A cream leather single right hand tour glove belonging to Michael Jackson is one of the highlights, as is a printed silk Gucci shirt belonging to Prince, given by his wife, and a Louis Vuitton garment bag which once belonged to Rod Stewart.
Explore Our Nirvana Artist Page
Format:
UK English