Norah Jones Livestreams Entire 'Come Away With Me' Album Performance
The performance will available for a week on Jones' official Facebook and YouTube pages.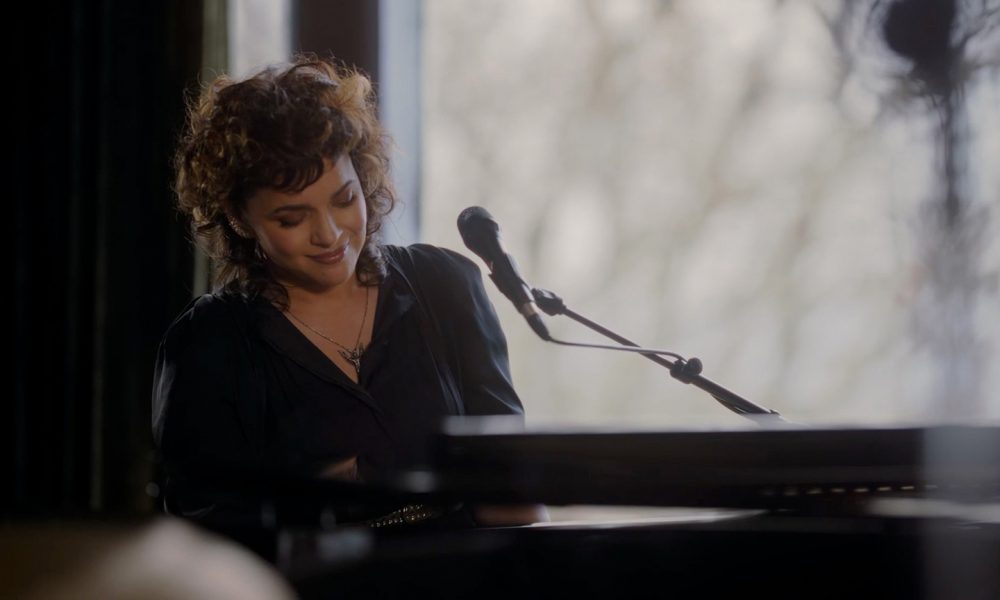 Norah Jones has shared a new, full livestream performance of her Come Away With Me album to mark the release tomorrow (29) of its new 20th anniversary edition. It took place from 1pm ET today and will available for a week on her official Facebook and YouTube pages.
Jones gave the performance at Allaire Studios, where she recorded the first version of the record. She not only played all 14 tracks from the massively successful, Grammy-winning 2002 album, but some of the bonus tracks that will be available in the new edition. The singer-songwriter performed it with some of the musicians who played on the original record, including drummer Brian Blade, guitarist Bill Frisell, and bassist Tony Scherr, with a special guest appearance by guitarist Jesse Harris. On May 4, Norah will also perform "Don't Know Why" on NBC's The Tonight Show, on which she made her TV debut in 2002 when the album was first released.
Come Away With Me 20th Anniversary Livestream
Allaire is situated in upstate New York, in a 20-acre estate dating from 1928, on a mountaintop overlooking Woodstock, the Catskills, and the Ashokan Reservoir. It was named one of the ten most stunning places to record music in the world by the BBC. The studio posted on Facebook: "How wonderful to have Norah Jones back at Allaire Studios in 2022 singing her hit song she wrote about Allaire." The song includes the lyric "Come away with me and we'll kiss on a mountaintop."
Come Away With Me: 20th Anniversary Super Deluxe Edition expands the original record into a 44-track collection that, for the first time, shows the full story behind the making of the album. It includes the remastered version of the original album, produced by Arif Mardin, and 22 previously unreleased tracks including the original demos that Jones submitted to Blue Note, and the complete First Session demos that she made after signing to the label.
Come Away With Me (Alternate Version)
These are accompanied by the first version of the album, recorded at Allaire with producer Craig Street, most of which has never been heard before. New liner notes by Jones, meanwhile, find the artist looking back on those formative years. An exclusive excerpt is available here.
The album will be available digitally, as well as in 4-LP vinyl and 3-CD sets. In February, the original version of the song 'Come Away With Me' was released as a taster of the new collection.
Pre-order the Come Away With Me: 20th Anniversary Super Deluxe Edition, which is released on April 29.