Norah Jones On Her Blue Note Beginnings In 'Come Away With Me' Liner Notes Excerpt
The famed jazz artist looks back on her early years.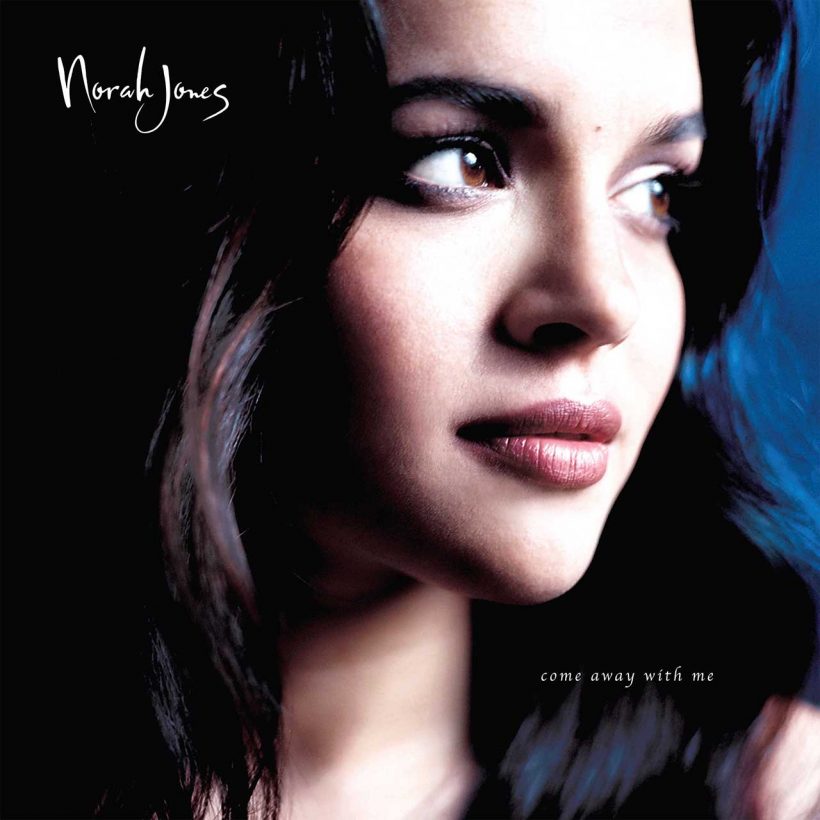 As part of the 20th-anniversary edition of Come Away With Me, Norah Jones wrote extended liner notes detailing her earliest days as a musician and the recording of the iconic album. In this excerpt from those liner notes, Norah explains how she got connected to Blue Note Records and signed a deal for the album.
In the spring of 2000, on my 21st birthday, I was playing a 3-set jazz brunch gig with a trio at a place on 7th Avenue South called The Garage, when Shell White, who worked at EMI Publishing, showed up with a friend of Lee [Alexander]'s. She liked what she heard and said she wanted to set up a meeting for me with Bruce Lundvall, the head of Blue Note Records. I was excited but didn't have my hopes too high. I hadn't been in New York even a year, so the dream of a record deal wasn't on my radar yet.
Buy the Come Away With Me super deluxe edition.
A month later I found myself sitting in Bruce's office playing him my demos: an old song I'd recorded in my high school band room called "Spring Can Really Hang You Up the Most," written in 1955; another old standard recorded by a trumpet player friend in New York named Todd Horton, called "Walkin' My Baby Back Home" written in 1931; and "World of Trouble" by Jesse [Harris], from our recent demos. It seemed to impress Bruce that I knew the old standards. He listened quietly with his eyes closed. I felt awkward sitting there. When we got to the third song, written by Jesse, he said, "Oh this is different. So, what do you wanna be, a jazz singer or a pop singer?" Sitting there in Blue Note Records, the most iconic jazz label, home of some of my favorite recordings both old and modern, I quickly said, "Jazz singer!" But the truth was that I was still finding my thing. Moving away from Texas had made me long for the roots I had not realized ran so deep. I listened to more Willie Nelson that year than I had since I was a kid sitting in my grandma's living room in Oklahoma. Bruce said he would come see me play a few gigs, and we'd go from there. It was the beginning of a wonderful friendship.
…
One night, Bruce showed up to one of my jazz shows, at a sweet club called Deanna's. He was dressed as always in a 3-piece suit and well shined shoes, straight out of the 1950's. After the show, he offered me a demo deal. This meant he'd give me six thousand dollars to do some recordings in a real studio, giving Blue Note the option afterward to give me an actual record deal if they liked it.
…
We went to Sorcerer Sound on Mercer Street in Soho for 3 days, with an amazing and kind engineer named Jay Newland who had done one of my favorite albums by Etta James. It was a Billie Holiday tribute record, called "Mystery Lady." The band was the same that had been playing at The Living Room gigs: Jesse on guitar, Lee on bass, and Dan [Reiser] on drums. Adam Rogers and Tony Scherr played guitar on a few additional songs. On one of the songs, we had a very special tabla player, Vikram Gosh, who happened to be in town playing with my father, Ravi Shankar, and sister, Anoushka Shankar. We tried to make all the originals come to life and arrange the covers in a way that would complement them. The result was the sound that ended up being the basis of Come Away With Me.
The very first song we did in those sessions was one of Jesse's, called "Don't Know Why" that we hadn't yet played live. We got it on the first try and it just felt great, one of those magical, easy takes. When we walked back into the control room to listen, Jay was over the moon. It really built my confidence for the rest of the session and set the tone for what we were going for. After all was said and done, it was this version that ended up on the final record, with only some harmonies and a doubled guitar added to it.
Norah Jones - Don't Know Why
This collection of 13 songs was presented to Bruce, and he took the weekend to think about it. Finally, he called and said "Ok, I love this. I gotta say, the song 'Lonestar,' that's a country song, that's not jazz. Blue Note is a jazz label. I'm not sure what this is, but I don't care 'cus it's great. Let's make a record!" So, they signed me as a Blue Note artist, and I set out to make my first record.