Omar Courtz Recruits Jhayco And Myke Towers For 'Los Dueños De La Calle' Remix
The accompanying music video was directed by FAITH.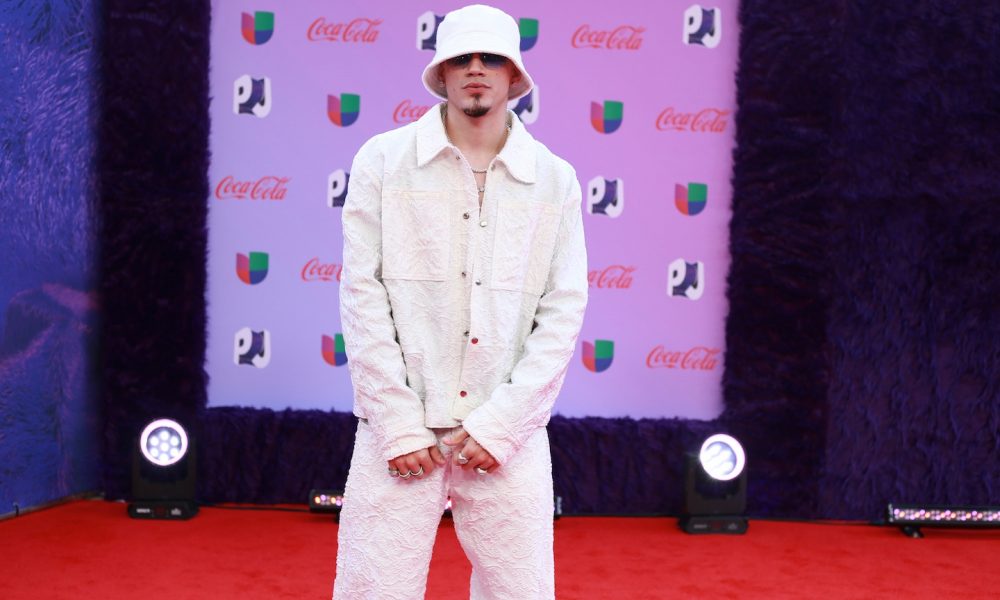 Puerto Rican rising star Omar Courtz has shared a blazing remix of hit track "Los Dueños De La Calle," this time recruiting Myke Towers and Jhayco to join him. The track also features Dei V and YOVNGCHIMI. The track arrives alongside an accompanying video, which can be viewed below.
The original version of "Los Dueños De La Calle" has garnered over 25 million combined streams across platforms, establishing itself as a fan-favorite. Riding on the waves of this monumental success, Omar Courtz has brought together a dream team of artists for the remix, each known for their prowess in the realms of reggaeton and trap.
OMAR COURTZ x Jhayco x Dei V "LOS DUEÑOS DE LA CALLE" Feat Myke Towers, YOVNGCHIMI (Video Oficial)
The video, directed by FAITH, finds all five artists in an undisclosed location for the "Los Dueños De La Calle Party."
It's been an exciting time for Courtz. Last month, TikTok announced "Elevate," a new rising artist platform that will make the most of the app's built-in music discovery tools to support fresh talent.
The initiative launched with musicians Omar Courtz, Chinchilla, Sam Barber, OmIsabel La Rosa, Kaliii, and Lu Kala. TikTok will provide the selected creators resources including early access to new features, and will additionally receive support from TikTok's official social handles. "Elevate's" inaugural program will run through October.
"Elevate speaks to the heart of TikTok and our commitment to honor and empower the diverse talent on the platform," said Rachel Dunham, North America artist partnerships lead at TikTok. "As the destination for music discovery, we are so excited to provide artists with meaningful support on and off TikTok to help them find long-term success in the music industry."
Said Courtz, "The fact that my music connects with so many fans on TikTok and now I am able to share a special performance for them which means the world to me. Creating on TikTok has allowed me to connect with my fans on a more personal level. I can express myself and be who I am while also sharing my music with them."