Metallica Features In 'WWE 2K23' Gaming Soundtrack Curated By John Cena
Available for Xbox, Playstation and PC from May 17, 'WWE 2K23' allows players to play through an interactive sports documentary.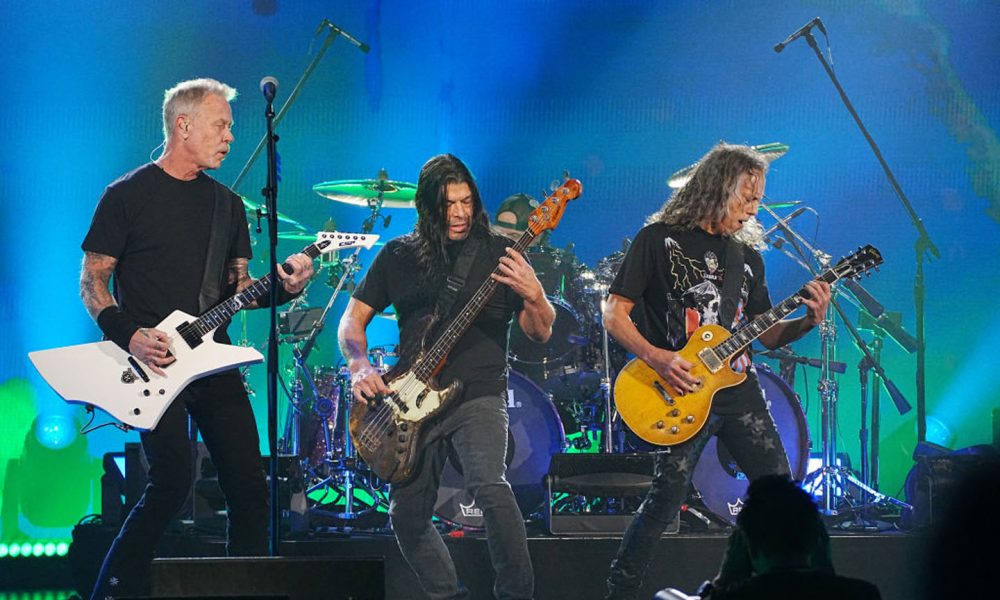 2K Sports has shared the soundtrack for 'WWE 2K23', curated by former wrestler and current Hollywood star John Cena, which features tracks by Metallica, Bullet For My Valentine and more. You can check the playlist out in full below.
Due for release March 17, the latest instalment in the long-running WWE series includes over 178 playable wrestlers alongside a special Showcase game mode which will allow players to relive the career of John Cena.
"The champ is here! Play through an interactive sports documentary, narrated by John Cena himself, covering the key moments and toughest opponents of John Cena's storied 20-year WWE career. And in a franchise-first, take on the role of each marquee opponent – some of WWE's greatest of all time – as you aim to take down Mr. Hustle, Loyalty, and Respect," explained 2K Sports.
Announcing the soundtrack, 'WWE 2K23' wrote: "The Doctor of Thuganomics John Cena put his personal touch on the WWE 2K23 soundtrack as an executive producer. Listen now."
John Cena last featured as the cover star of a WWE game back in 2015, where he teamed up with Wiz Khalifa for their collaborative tracks "All Day" and "Breaks."
'WWE 2K23' releases on March 17 for Xbox, PlayStation and PC.
In related news, Konami has announced that 97 licensed teams will be available in eFootball 2023 following the 2.4 update, including those from the four major European leagues of England, Spain, Italy, and France. Before this new update, only 26 real-world teams (known as partner teams) were available.
Check out the full 'WWE2K23' tracklist below:
Metallica – "Sad But True"
Bizarrap & Quezedo – "Brzp Music Sessions Vol. 52"
Doja Cat – "Vegas"
Luciano – "SUVs"
Red Hot Chili Peppers – "Can't Stop"
Joyner Lucas & Lil Baby – "Ramen & OJ"
Hardy – "Jack"
Bullet For My Valentine – "No More Tears"
Del V ft Omar Courtz – "Dame Lu"
Letdown. – "Shipwreck"
Idles – "Grounds"
Post Malone ft Ozzy Osbourne, Travis Scott – "Take What You Want"
Listen to the best of Metallica on Apple Music and Spotify.