Oscar Peterson Documentary In The Works
'Oscar Peterson: Black and White' will feature archival concert footage and interviews from the legendary jazz pianist's peers and family.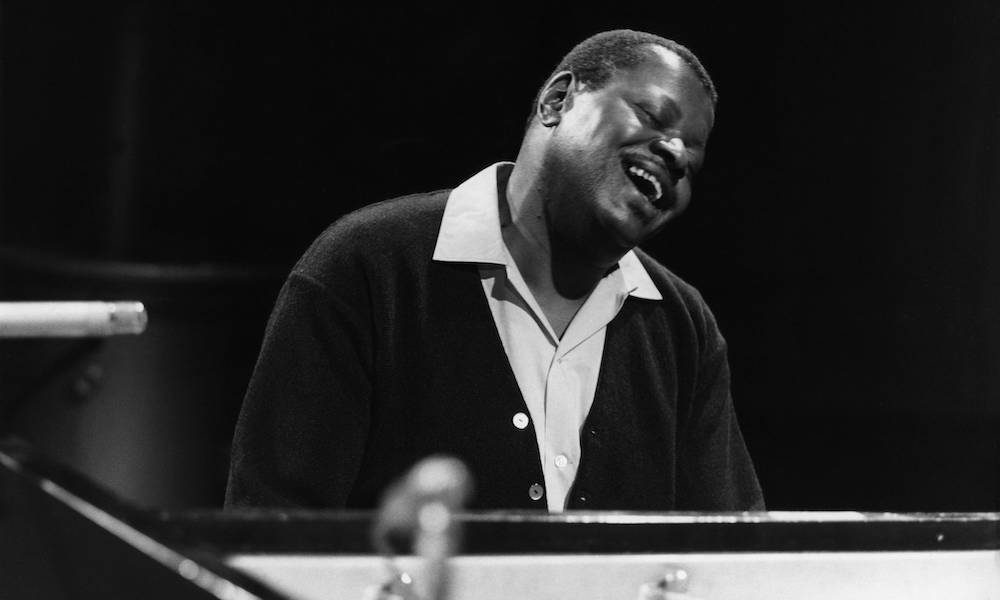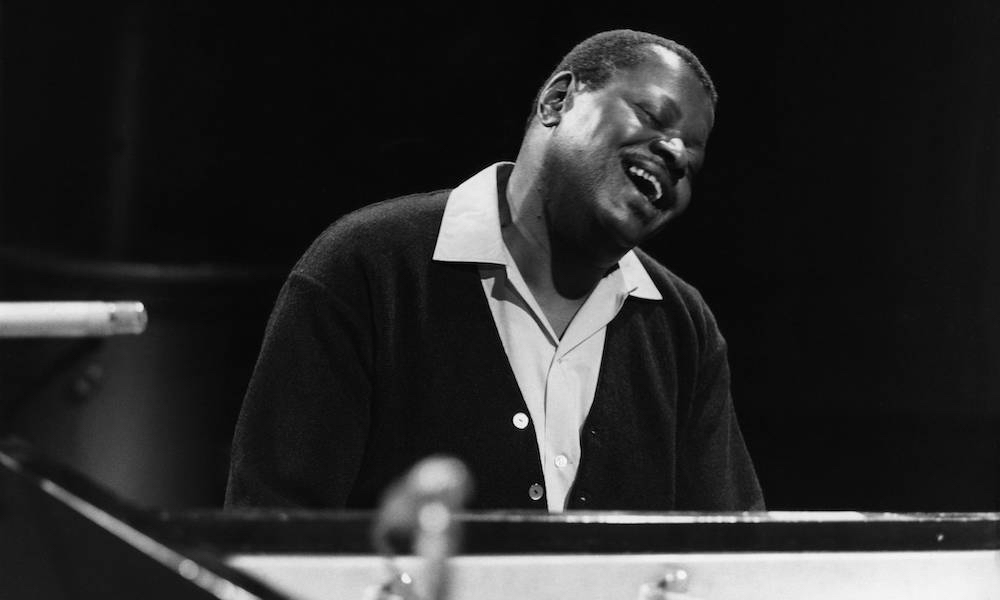 Legendary jazz pianist Oscar Peterson will be the subject of a forthcoming documentary from acclaimed Canadian filmmaker Barry Avrich (David Foster: Off the Record; The Last Mogul).
Described as a "docu-concert," Oscar Peterson: Black and White, will celebrate the Montreal-born virtuoso through archival concert footage and interviews with the artist's family and peers. Several contemporary artists who were influenced by Peterson, including Dave Young, Jackie Richardson, and Robi Botos, will also be filmed performing his well-known works.
According to Avrich's Melbar Entertainment Group, the film will chronicle Peterson's 60-year career, with a special focus on his musical influences, his mentorship of other artists, the racism he faced, and his legacy as "an uncompromising musician with a sense of racial pride."
"It is gratifying that Oscar's legacy continues to resonate and inspire music lovers and musicians everywhere," said the artist's widow, Kelly Peterson, who served as a consulting producer on the film.
Avrich added, "It is a privilege and career highlight for me to tell Oscar's inspiring story and further immortalize his relentless yet iconic music in this film."
An eight-time Grammy winner (including a 1997 Lifetime Achievement award), Peterson was long-considered to be one of the world's greatest pianists. The prolific artist and gifted composer was also one of the most recorded jazz artists ever – leading multiple trios and quartets, and performing alongside the likes of Ella Fitzgerald, Louis Armstrong, Count Basie, Billie Holiday, Milt Jackson, and Duke Ellington – who referred to Peterson as "Maharaja of the keyboard."
Peterson was also passionate about teaching his craft to others, both in the US and Canada. In 1960, he founded the Advanced School of Contemporary Music in Toronto, while later years, he served as Chancellor of Toronto's York University.
In 1984, Peterson was made a Companion of the Order of Canada, the country's highest civilian honor. Despite a debilitating stroke in 1993, he continued to perform regularly until his death in 2007.
Listen to the best of Oscar Peterson on Apple Music and Spotify.