Otep Honors The 20th Anniversary Of 'Sevas Tra' With Whisky Show
The LA band is celebrating the nu-metal milestone in style.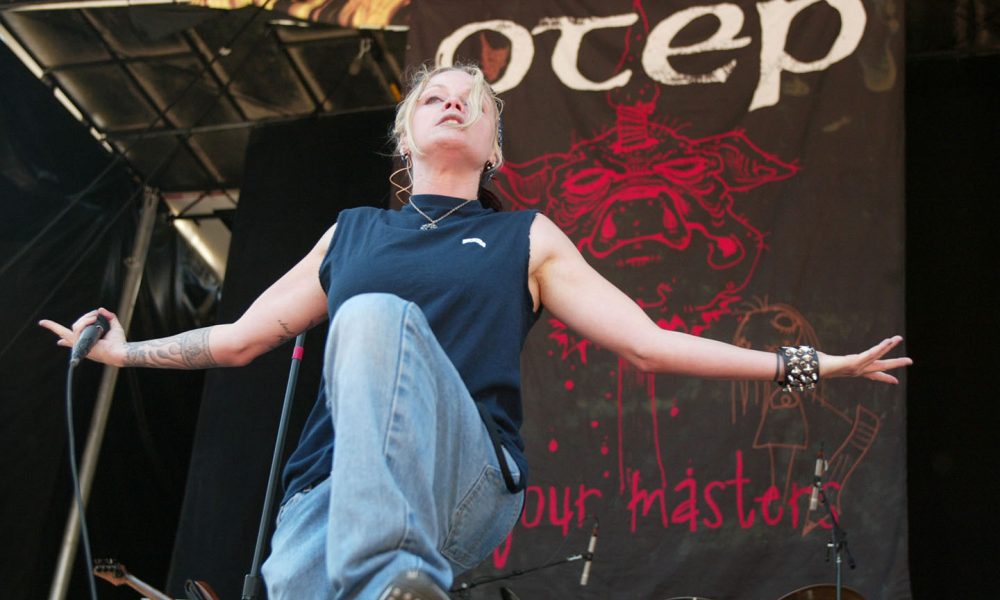 As hard as it may be to believe, it's been 20 years since metal innovators Otep unleashed their debut album, Sevas Tra. They're celebrating that anniversary with a special show at the legendary Whisky a Go Go.
Released on June 18, 2002, Sevas Tra (that's "art saves" backwards, for the uninitiated) put a whole new spin on the extreme sounds of nu-metal that were busting out everywhere at the time. Standing out among the pack, the L.A. band's debut combined multiple metal subgenres (and some non-metal influences) into a striking new musical paradigm.
Sevas Tra was not the most successful of the eight studio albums the band has released to date, but it was the one that introduced Otep to the world at large and put their singular sound before the public for the first time. That's certainly something to be saluted, so the band has announced a 20th anniversary show to mark the occasion.
Otep didn't pick just any old venue for such a once-in-a-lifetime event, either. The location they chose is not only a hometown hub but one of the most legendary rock'n'roll clubs in America: the historic Whisky a Go Go. The Whisky first became internationally known back in the 60s when it was the Sunset Strip hotspot hosting bands like The Doors and The Byrds. Subsequent generations of trailblazing bands have stormed its stage over the decades, so what better place for Otep to make their 20th anniversary stand?
The show is set to go down on July 7, and the 500-capacity club is sure to fill up fast, especially for a show like this. So anybody who's interested in being a part of the Sevas Tra 20th birthday bash is advised to hop on it. Innocents Torn and Truth Untold will also be on the bill.
For tickets and more information on Otep's show, visit the Whisky a Go Go's official website.