'Sevas Tra': Otep's Gut-Punching Debut
'Sevas Tra' is a hurricane of a musical poem, sung-screamed-growled by one of the most gut-punching vocalists in metal.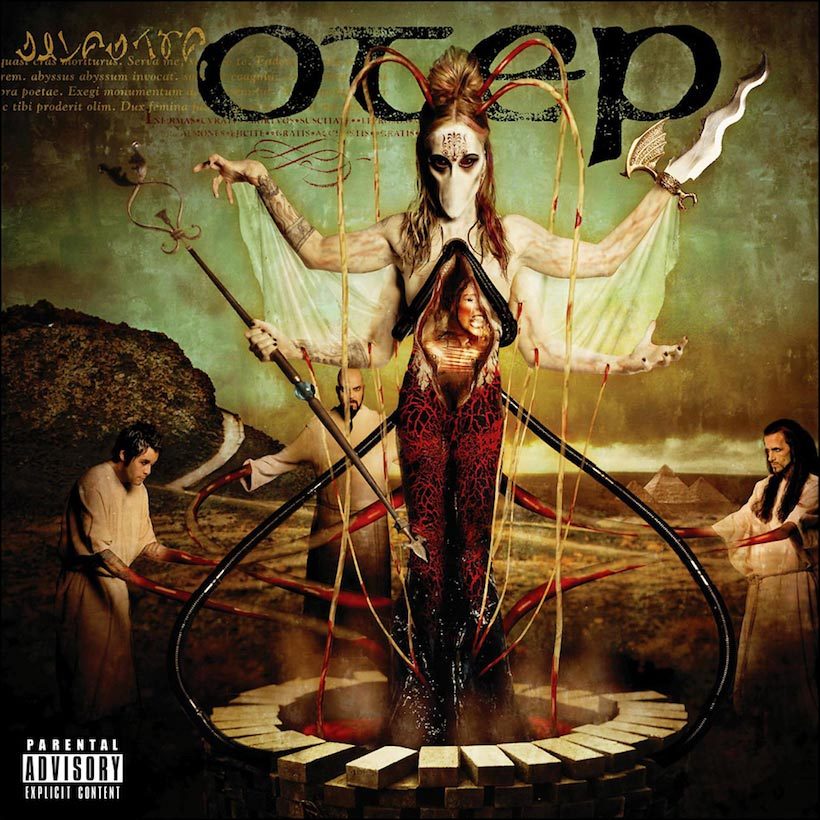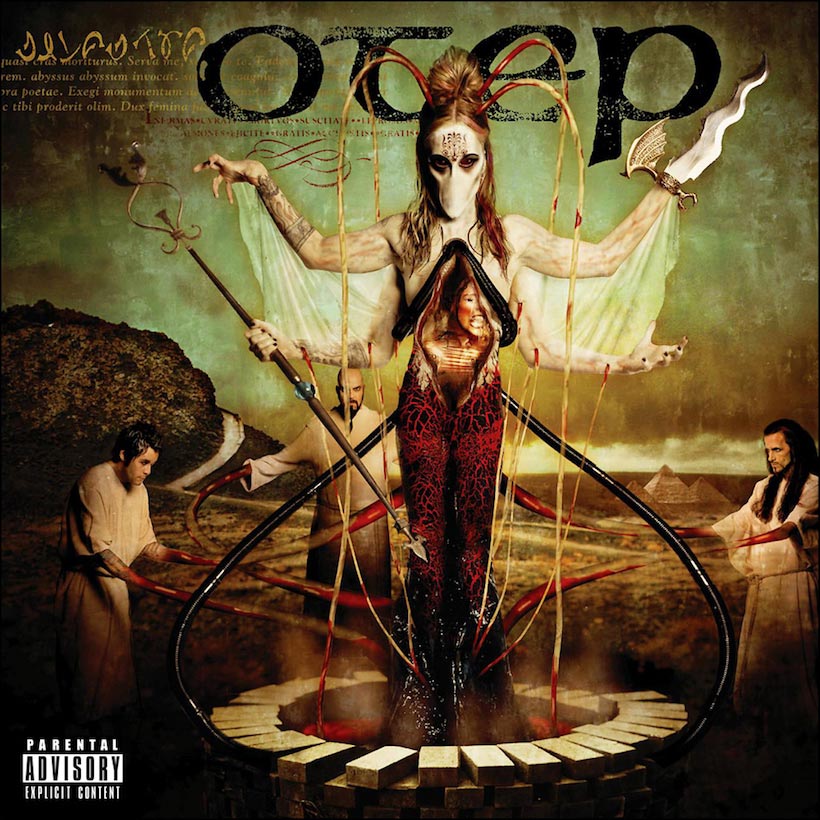 Sevas Tra is not an album. It's an opus. From start to finish, it's a hurricane of a musical poem, sung-screamed-growled by one of the most gut-punching vocalists in metal, Otep Shamaya.
As nu-metal continued its dominance over the early noughties and bands like Slipknot, Korn and Papa Roach were causing every suburban parent to reach for the nearest pearls to clutch, an underground outfit out of LA became an unlikely player on the scene.
Led by fiery frontwoman Otep Shamaya, Otep quickly gained a following from their emotionally charged live shows and got their big break when they were slated on the OzzFest 2001 line-up and signed to Capitol shortly after.
Clearly a fan of wordplay, Otep (an anagram for poet) titled their first full-length album Sevas Tra, which reads as "art saves" in reverse. Released on June 18, 2002, the album cracked both the UK albums chart and debuted at No. 145 on the Billboard 200 in the US – effectively raising the bar for all nu-metal.
In a scene that's not very forgiving to newcomers, Otep managed to make quite the impression straight out of the gate, assailing fans and critics alike with her guttural growl that seemed incapable of coming out of such an unlikely source.
From the underground heavy metalheads to the fans of nu-metal hard rockers on MTV, metal fans of all stripes collectively embraced Sevas Tra and noted the sheer brutality of Shamaya's incomparable vocals.
Staunchly rooted in death metal, the album's goth touches made it unique. The album was also much heavier than the nu-metal records it was shelved amongst, thanks to the production and mixing by Terry Date, a staple in the heavy metal/rock album production since the mid-80s, who worked on Slayer, Metal Church, Soundgarden, and Deftones releases, as well as White Zombie's Astro Creep 2000.
Sevas Tra spans an array of metal sub-genres, including nu-metal, death metal, alt-metal, and rap metal, with touches of groove and funk throughout. This leviathan of a record has some excellent varying guitar tones, creative riffing, some tremolo picking, and perfectly violent, thundering drums throughout. However, the most prominent instrument may be the band's namesake, Otep Shamaya's voice.
Her vocal arrangements jump from deep, menacing growling to aggressive rapping to soft-spoken word – all angry, brutal, unapologetic, and confident in delivering her powerfully raw lyrics. For riot grrrls and all fans of female-fronted punk who like to dabble in metal, Otep Shamaya is the Kathleen Hanna of nu-metal, in both philosophy and vocal range.
What sets Sevas Tra apart from much of its nu-metal cousins is the balance of lyrical depth of Shamaya's songs, paired with deep rhythms from the bass and drum combo, courtesy of Jason "eViL j" McGuire and drummer Mark "Moke" Bistany, who's a veteran of 80s heavy metal bands like Tyrus, Impelliterri and Cellophane.
Behind all of the thundering guitars and brutalizing vocals, there is a clear strain of vulnerability, particularly in songs like "Battle Ready" and "Possession," that reveal a poetic side. Thematically, Sevas Tra touches on personal struggles revolving around abuse, as well as a substantial political theme, with tracks culled from their previous EP, Jihad. Otep said of the album, "Sevas Tra is a story about life's struggles and what you do to overcome them, or what you do to be swallowed by them."
Perhaps the most salient track is "Jonestown Tea," a song about Otep Shamaya's childhood abuse. With such a kaleidoscopic range of musical styles, Sevas Tra should go over well with fans of anything from Korn to Babes In Toyland. Sevas Tra combines the intensity of nu-metal and grindcore, with a layer of inspiring art-rock wearing a razor's edge.